Apple is working on a giant iMac, but it isn't coming soon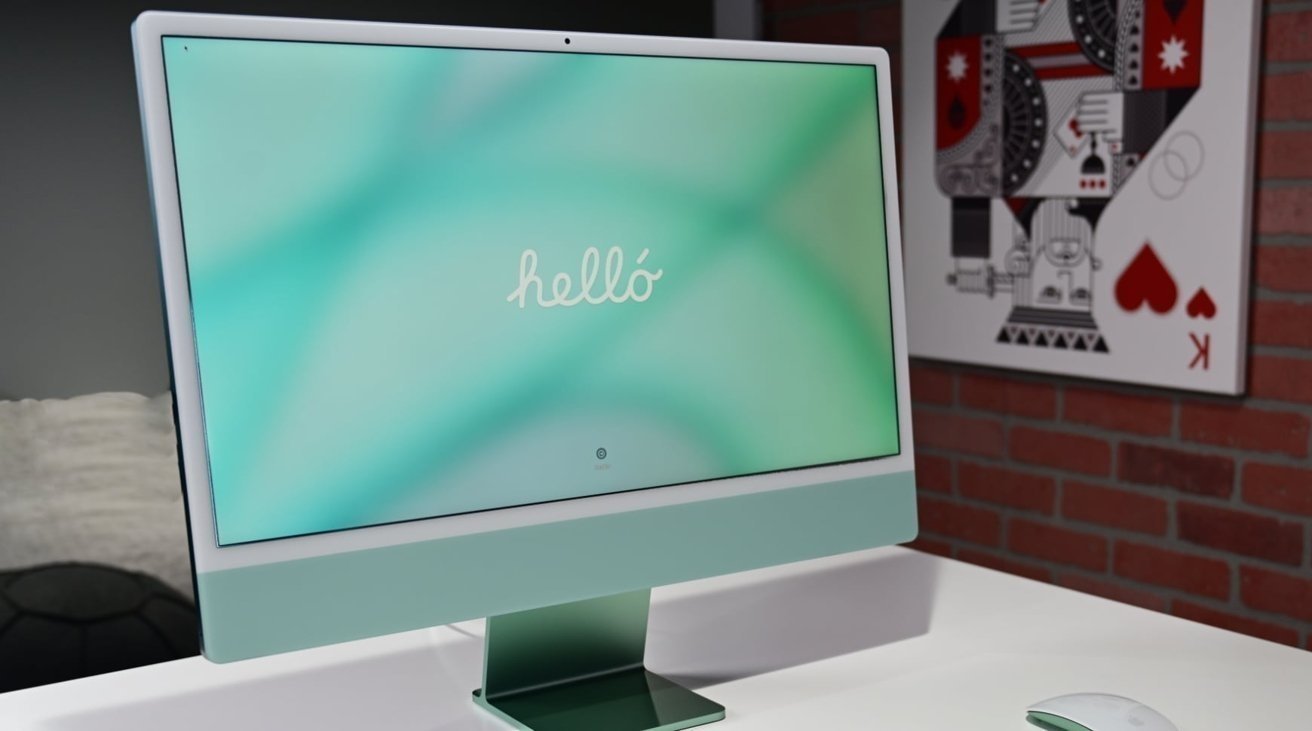 Apple's rumored large-screen iMac is still being considered by the company, but while a 32-inch model is a prospect, it may not be one that gets launched until later than first thought.
Following the discontinuation of the 27-inch iMac, users have waited for Apple to produce an upscaled version of the 24-inch iMac, but that so far hasn't surfaced. A report now claims that customers may have a while longer to wait before being able to enjoy the larger display.
In the subscriber edition of the "Power On" newsletter for Bloomberg, Mark Gurman insists that Apple is experimenting with big-screen versions of the iMac. However, development is so early that a lot could change.
Gurman himself has previously reported the inclusion of a 30-inch or larger display in the New iMac, and in the newsletter, he identifies 32 inches as one potential size. He doubts that Apple will actually release the model anytime soon, and that it probably won't surface before the end of 2024.
So far, rumors about the larger iMac put it as having a similar design to the 24-inch model, complete with thin bezels and the new-style display stand. By shrinking the bezels, the overall size of the 30 or 32-inch model could end up being physically similar to the previous 27-inch version.
If a 30-inch iMac isn't enough for some users, there could be an even longer wait for even bigger variants. In April, a report insisted that a 42-inch iMac was possibly slated for a 2027 release.
On the 24-inch iMac running on M3, Gurman said in March that it won't launch until late 2023 or early 2024. In Sunday's newsletter, he has revised his estimate to be early 2024 for that particular model.