New iMac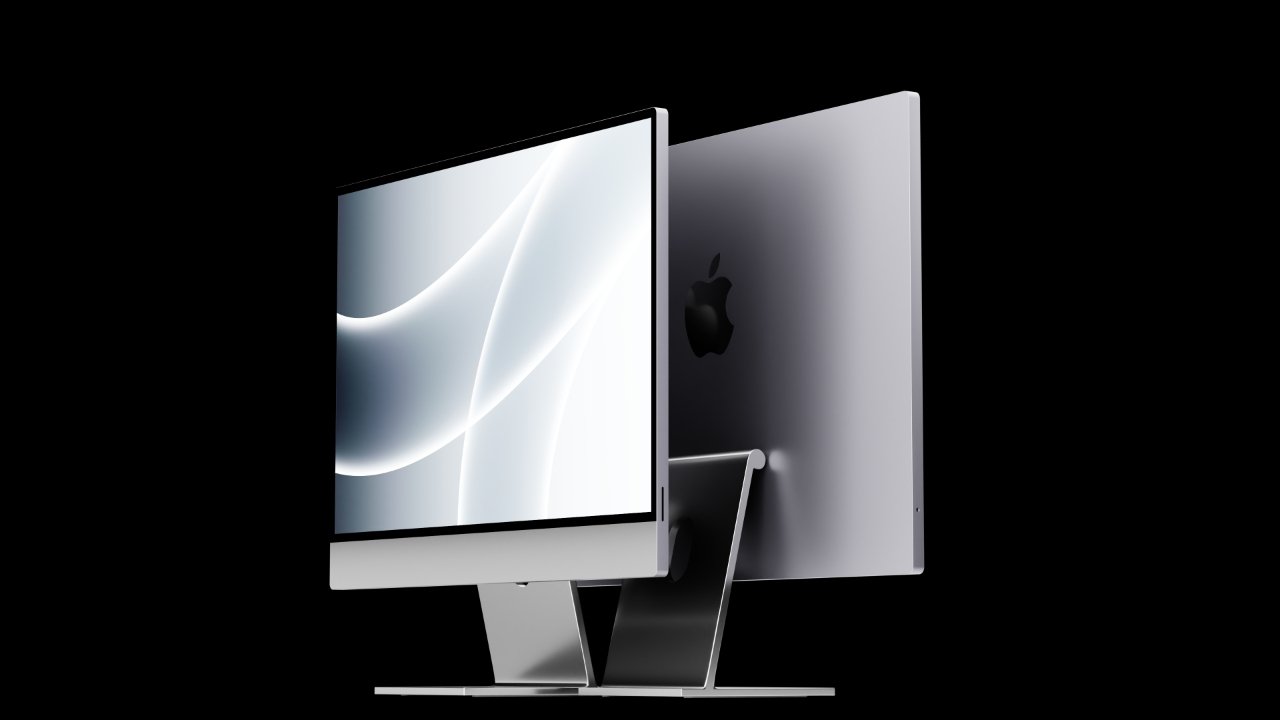 Apple could release multiple new iMacs in 2024 with a focus on new Apple Silicon processors and improved integrated technologies. One of these releases may be an iMac Pro revival with Pro Display XDR-like features. However, the 27-inch iMac line has been discontinued, so it may be some time before a refresh occurs.
● Possible iMac Pro reintroduction
● ProMotion and mini LED
● M3 Pro processor in late 2024
● 2024 or later release date for a larger model
---
Get Apple News Directly in Your Inbox
---
Rumors surrounding a larger, new iMac were sparked when the 24-inch iMac launched in 2021. Initially, reports pointed to a similar redesign for a 27-inch or bigger iMac with multiple color options and an Apple Silicon processor
The early rumors never panned out, and Apple hasn't refreshed the 24-inch iMac either. Now, it seems the M3 could herald multiple new iMac models.
Conflicting rumors and reports are nothing new for unannounced Apple products. Some expected an iMac Pro revival with Apple Silicon, but since the Mac Pro is now running M2 Ultra, it's less likely.
Rumors suggest a 30-inch or larger iMac could launch along with an updated 24-inch iMac. These machines would run M3 processors.
Rumors place a larger iMac model announcement towards the end of 2024 at the earliest.
New iMac Features
We will examine the possibility of each new iMac release below. Rumors now point to a 30-inch or larger iMac with Apple Silicon that would be a larger version of the 24-inch iMac, but an iMac Pro could also happen.
Design
Like the 24-inch iMac, the new larger model will shrink the display bezels, have a smaller chin, and be much thinner with a uniform thickness throughout. The previous 27-inch iMac weighed nearly 20 pounds, and thanks to the redesign, we expect it to weigh much less, proportionally.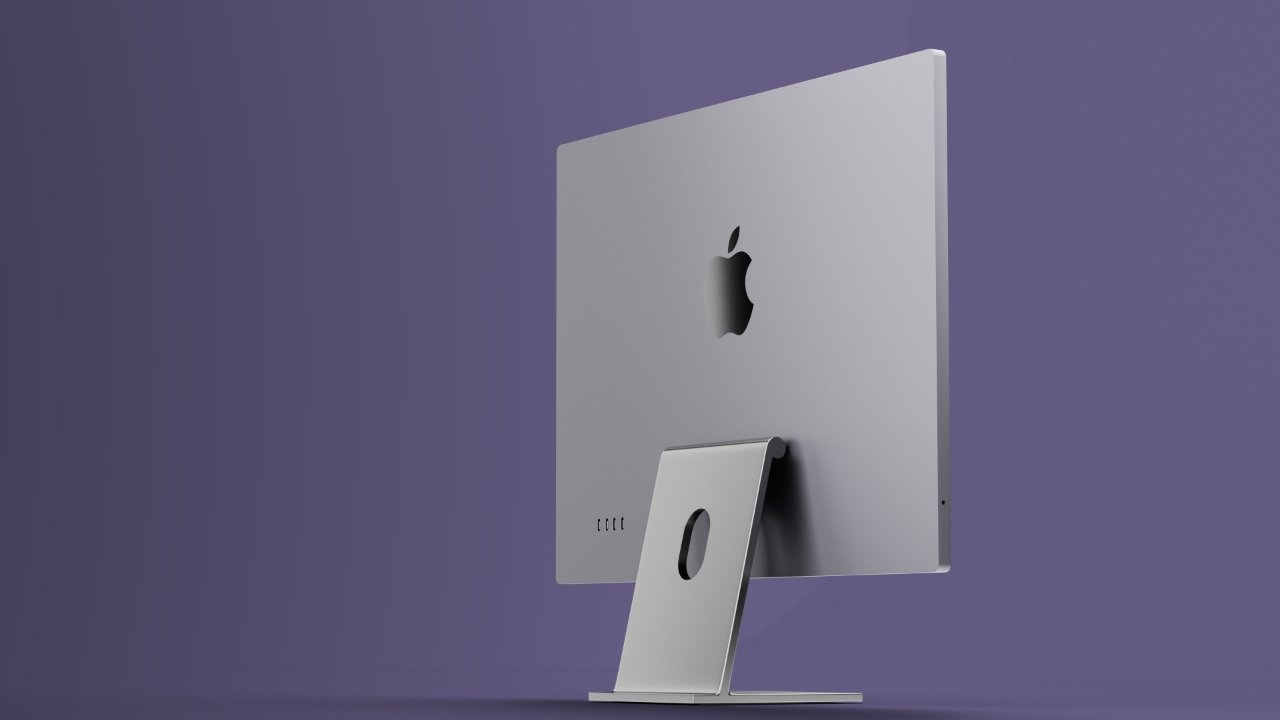 The color selection will largely depend on which processor type is used. If this is a pro-grade iMac with Pro and Max chipsets, Apple will only release it in space gray or silver with black bezels. A consumer-grade M-series processor would mean multiple color options and an off-white bezel around the display.
Apple discontinued the space gray Magic accessories alongside the iMac Pro in 2021. However, a new set of color-match accessories could arrive with a new iMac Pro. The new Magic Keyboard has Touch ID but is only available in alternate colors when ordering a specific color iMac. Apple sells only the basic white version separately.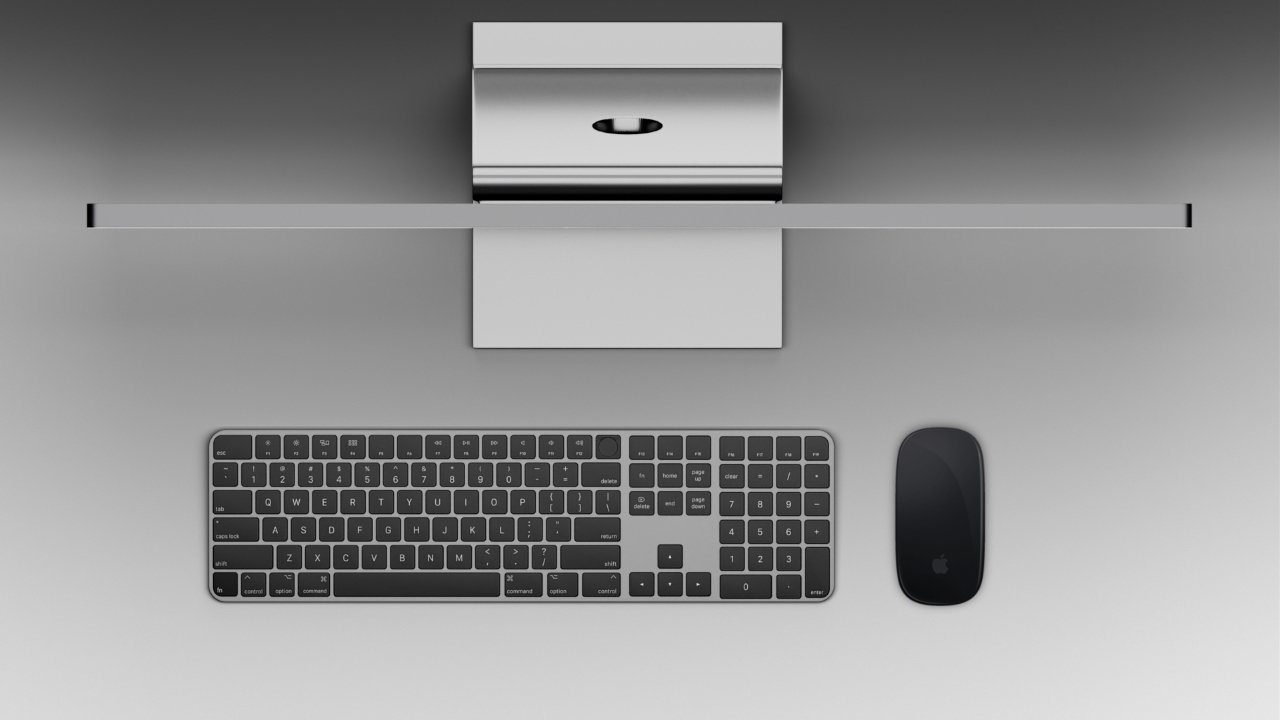 The redesigned 27-inch iMac will likely be slightly thicker than the 24-inch model to account for airflow and cooling. The M1 Pro and M1 Max may be highly efficient processors, but they still generate a lot of heat during intensive operations.
The display stand will likely have an identical design to the 24-inch iMac, which isn't ideal. Many have been clamoring for a new iMac stand with some adjustability, but it is doubtful Apple will implement such a design in this model.
Display
Early rumors of the new iMac suggested that Apple would increase the display size by shrinking the bezels around the screen. This would give users a 30-inch or 32-inch display similar to the Pro Display XDR.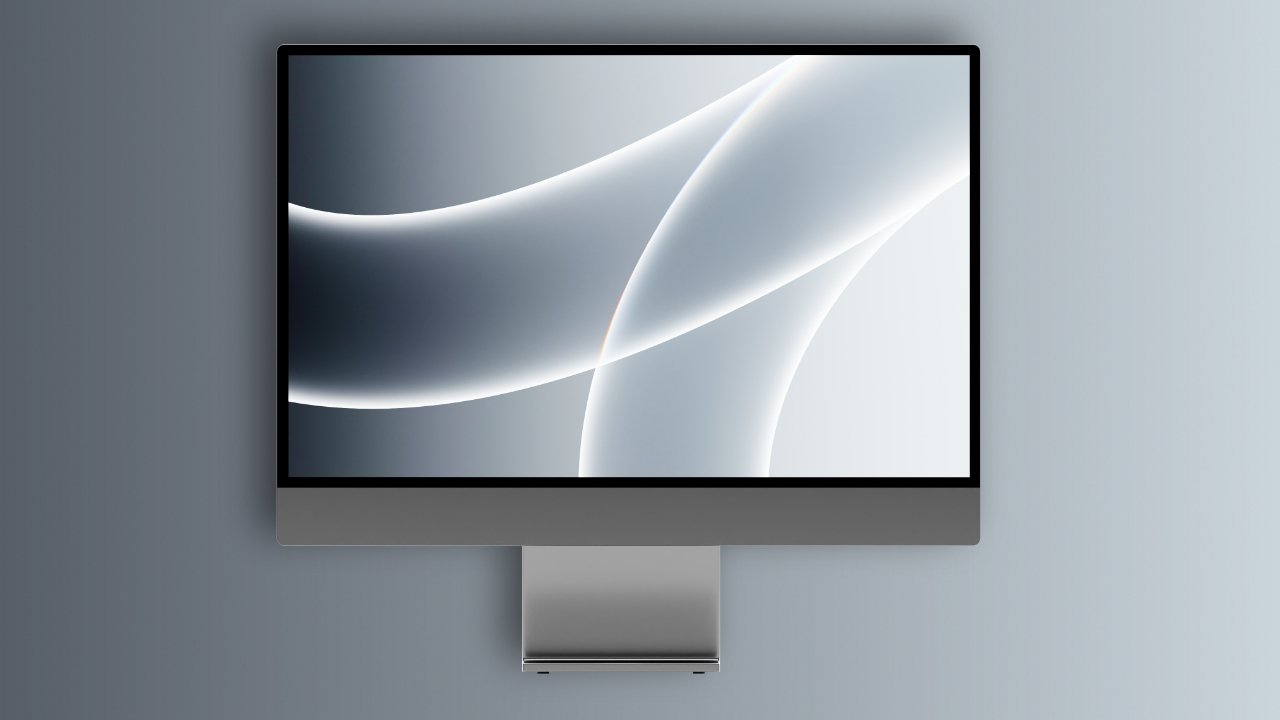 Analysts and leakers have gone back and forth on display size, with the most recent rumors pointing to the 30-inch or larger size. However, a 27-inch display with shrunk bezels is also an option.
As with color design, the display technology in use will largely depend on what processor Apple uses for this machine. An iMac Pro-type model would have ProMotion, mini-LED, and a higher pixel density. A consumer-focused model would have a similar display to the existing iMac 5K with little to no changes overall.
ProMotion is a technology that enables 120Hz variable refresh rates. This means scrolling content, animations, and some video games will look smoother, and since there's no battery to be concerned with, more content will run at high refresh rates without issue.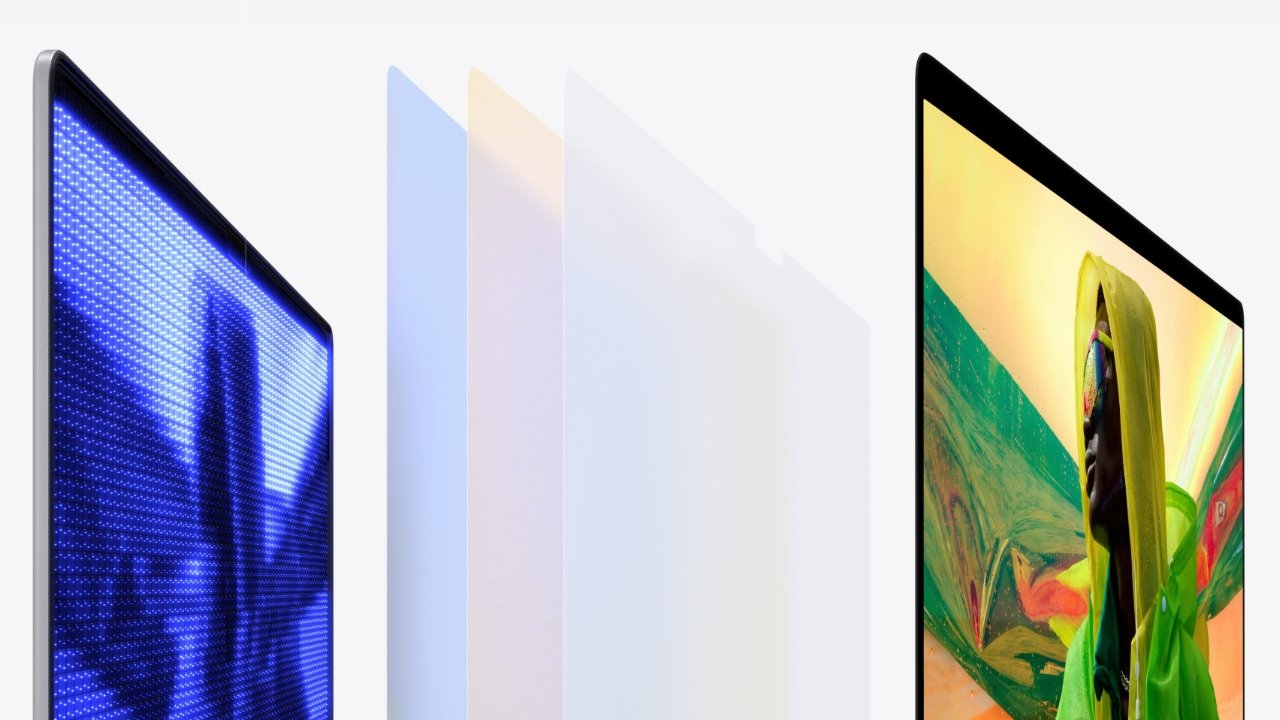 Apple could implement the mini-LED backlight in either pro or non-pro models, but some rumors suggest it won't be used in the larger iMac at all. If implemented, the display will have many more dimming zones and will be able to represent black space much more accurately.
One report suggests that the large display may not feature as many dimmable zones as the iPad Pro or MacBook Pro displays. It isn't clear if this is for cost reduction or technological difficulties implementing the technology in a larger display.
Apple could increase the overall pixel count for more density and native 2x Retina scaling. This may mean using a 5.5K panel in a 27-inch display or a 6K panel in a 30-inch or larger display — similar to the 24-inch iMac, which uses a 4.5K panel.
Processor
There are multiple processor options available for the new iMac. Apple could take a similar route to the Mac mini and offer M3 and M3 Pro processors, or, if this is more of an iMac Pro refresh, it would use M3 Pro and M3 Max.
Customers would be able to choose between processors when configuring their machines. For example, the existing M2 Pro has a 10-core CPU with a 16-core GPU, while the M2 Max has a 12-core CPU with a 30-core GPU for the base versions.
Unlike the Intel models, Apple doesn't offer discrete graphics options. Instead, the integrated graphics in the high-end M-series processors are expected to be more than enough for most applications. In addition, the neural engine and media engines built into the processors also add increased performance with specific tasks.
The M2 Pro and M2 Max support up to 32GB and 96GB of RAM, respectively, and 8TB SSD storage, and that may increase with future generations. These processors also enable more Thunderbolt ports and general I/O, but the upper limit isn't known.
If Apple chooses to make a consumer-focused iMac, it will likely wait until the M3 processor is announced. The M3, like the M1 and M2, will focus on efficiency with low-power tasks and will not outperform the M2 Pro and M2 Max despite launching later.
A rumor from Mark Gurman in April 2022 suggests that Apple will wait until late 2023 to introduce updated iMacs with the M3 processor line. This would include a consumer-focused model and a possible new iMac Pro, but this date could slip into 2024.
Gurman later positioned the larger iMac release for late 2024.
Webcam and Ports
Apple will likely move to a 1080p webcam just as it did with the 24-inch model. It hasn't brought Center Stage to any Mac yet, but the feature may be introduced with the new iMacs.
Center Stage is a feature first introduced in the 2021 iPad Pros. The ultra-wide selfie camera follows the user's face and widens the view when another person steps into the frame. So far, this is a feature exclusive to iPads.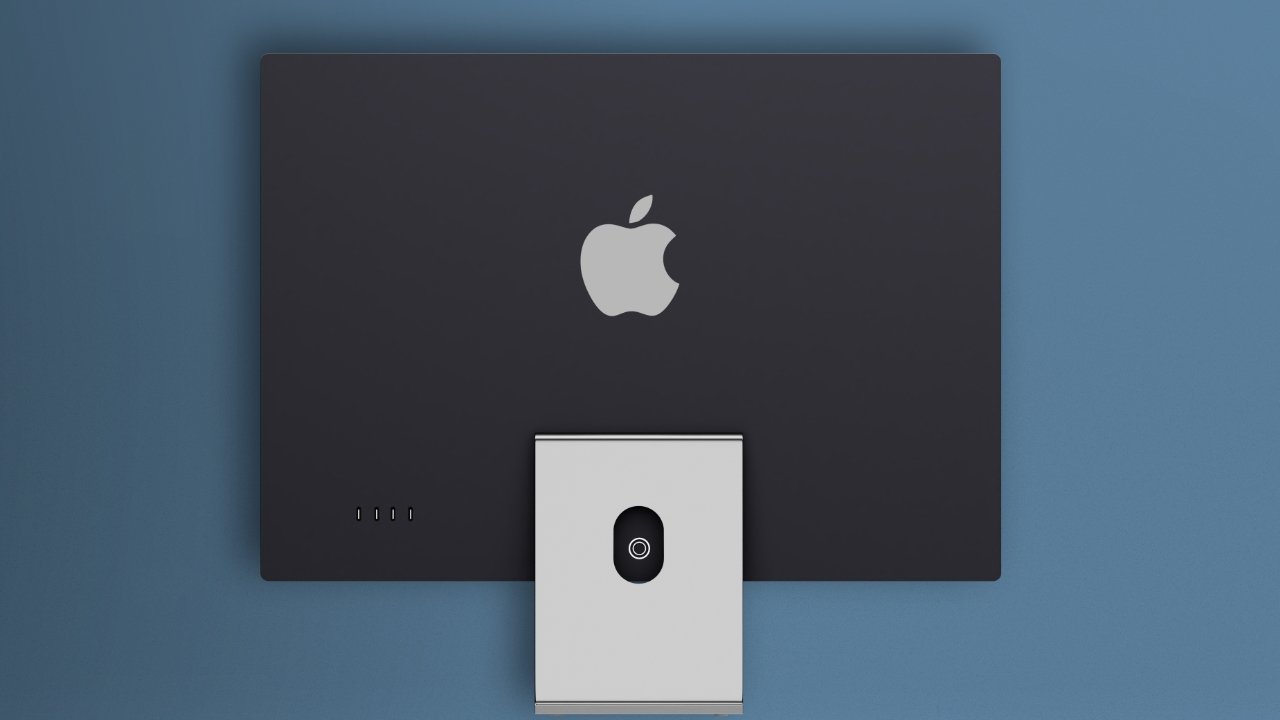 It isn't clear precisely what ports could be introduced with the new iMac. In any case, be it an iMac Pro or consumer machine, it will likely have more varied ports than the 24-inch model.
Three or four Thunderbolt 4 ports are possible since the M1 Pro and M1 Max support more than two. It isn't known if these processors can support four Thunderbolt ports in parallel, but three are present on the new MacBook Pros, and future updates can always increase this capacity.
Apple could also add an SD card slot to the side of the display or an HDMI port to the back for adding an additional monitor. However, it may be simpler to keep multiple Thunderbolt 4 and USB-A ports instead.
The power adapter on the 24-inch iMac has an optional ethernet connection. Some speculate that Apple could add more ports to this power adapter, but the location of the ports does not offer a lot of options.
New iMac Release Date and Price
Rumors place a 32-inch iMac with an M3 series chipset being announced sometime in 2024, likely towards the end of the year. It could come later, though it seems Apple could update the 24-inch model sometime in 2023 with a base M3 processor.
If Apple releases a larger iMac with a base M3 processor, it could release in 2023 alongside the update 24-inch model.
The 24-inch iMac starts at $1,299, and the Intel-based 27-inch iMac started at $1,799. Apple would position a new iMac Pro with an estimated $1,999 or higher starting price. Some have speculated a nearly $3,000 base model, given the display and processor specs.