Mac Pro in danger after fumbled Apple Silicon launch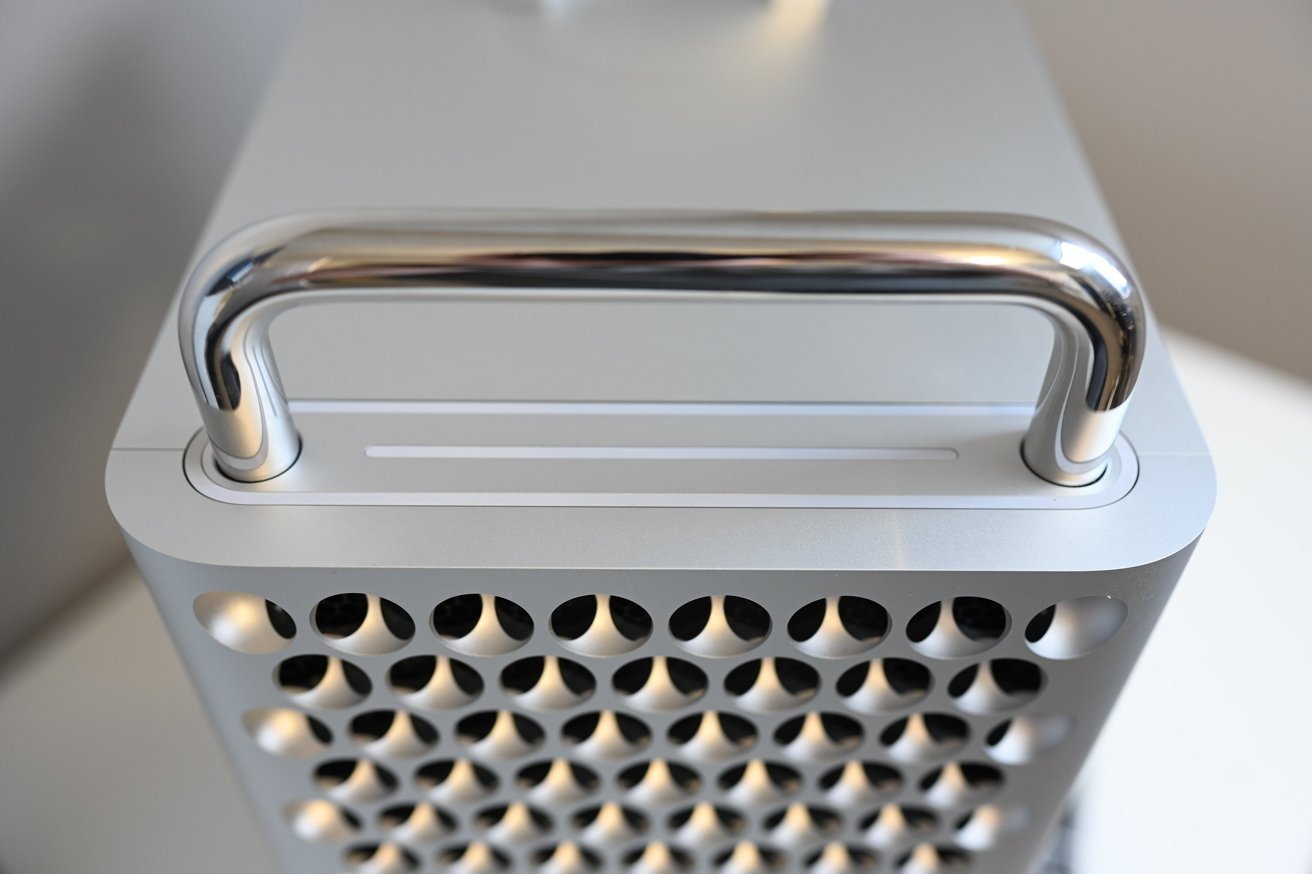 There may be a long wait for the next Mac Pro to surface, if another one comes at all, with a report offering that the desktop Mac model is on thin ice.
The newest Mac Pro made the eventual switch over to Apple Silicon, but didn't receive the usual acclaim and welcome that other Mac Pro releases received after launch. There's a chance that Apple's fumbled Mac Pro update could lead to it giving up on the model for the moment.
As part of a discussion of the M3 chip roadmap, Mark Gurman mentioned in the "Power On" newsletter for Bloomberg about the Mac Pro. In explaining which models should receive the M3 Ultra chip, Gurman says the list is the Mac Studio and the Mac Pro, "if Apple continues making those."
The aside to the reader isn't a good sign for fans of the Mac Pro, which was previously seen as the most powerful and flexible Mac for professionals to use as a workstation.
With the introduction of the Apple Silicon model, some elements of the Mac Pro's utility became less impressive, in part due to the existence of the Mac Studio. With both the Mac Pro and Mac Studio able to use Apple Silicon, and with the Mac Studio being generally cheaper to purchase, it made the Mac Pro a hard purchase for anyone just wanting high levels of performance.
The other big factor picked up in reviews and comparisons is that the PCIe expansion options of the Mac Pro are really limited. The Intel version enabled select graphics cards to be installed and used, but that is not available in the Apple Silicon version at all.
Indeed, if Apple Silicon did hypothetically support discrete GPUs, there was also the argument of buying a Mac Studio and an external GPU enclosure instead of spending extra for the Mac Pro.
It is possible to expand the Mac Pro, albeit with other types of PCIe cards and a limited amount of storage. The user-serviceable memory of the Intel version was also culled for Apple Silicon, severely limiting the amount of memory that the Apple Silicon-based model could hold.
If Apple were to continue making the Mac Pro, it would need to address the major shortcomings that were key to the model's existence for it to become a success. For the moment, if Gurman's comment turns out to be a true indicator, Apple may step back from the Mac Pro for a long time to regroup, or potentially give up on the Mac Pro entirely in its current form.