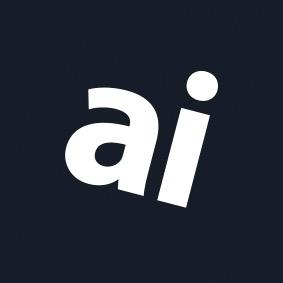 Why you can trust AppleInsider
Oleap Pilot review: Upgrading a traditional headset experience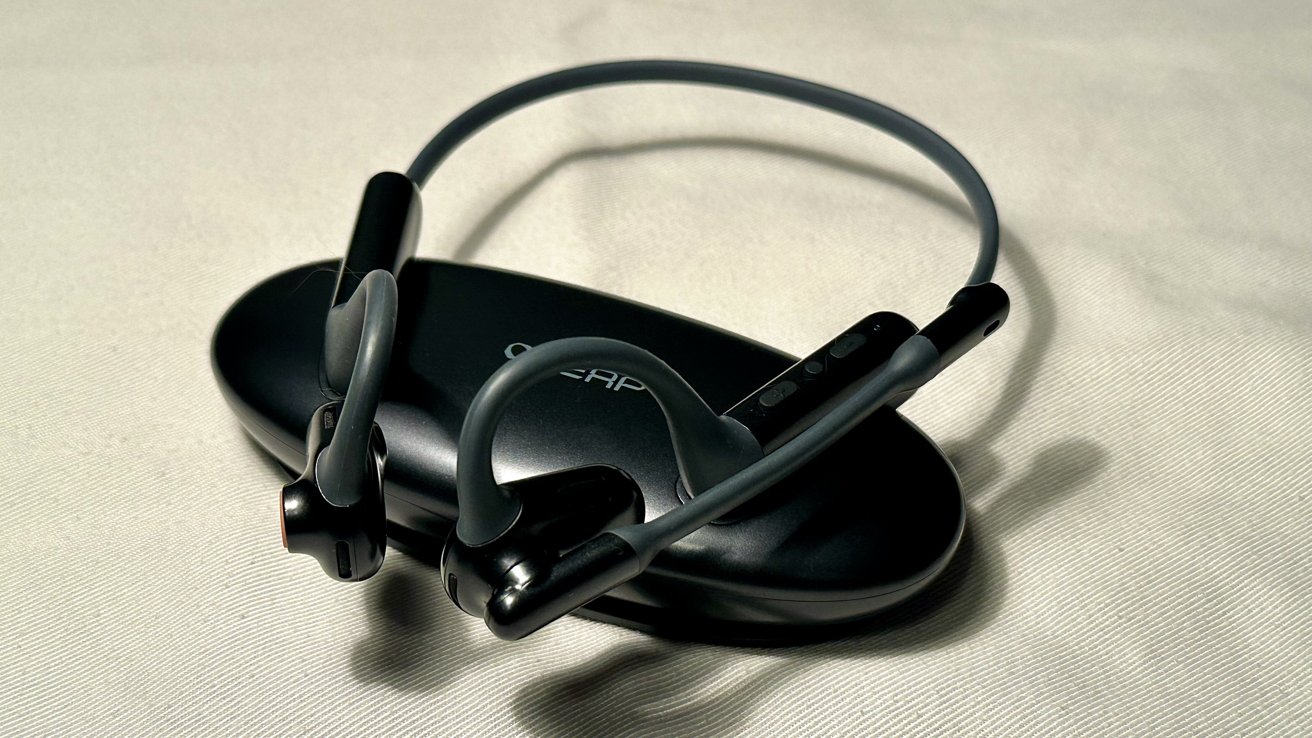 ---
The Oleap Pilot offers solid sound quality in a comfortable open-ear design. However, the price tag attached to it may not be as comfortable as wearing the headset.
If you make a lot of calls for work or personal matters, then a headset is good to have. They help you hear the people you're talking to and isolate your voice from background noise while speaking.
However, headsets are not only for calls but also for music and media consumption. With the integrated media controls, you can listen to your favorite music in between calls.
Although the Oleap Pilot excels in audio output within a lightweight build, the price for the headset is heavy.
Oleap Pilot — Wrap around design
When it comes to design, the Oleap Pilot differs from most traditional headsets. While those drape over your head, the Pilot goes behind it.
Weighing only 33 grams, the Pilot becomes unnoticeable when worn. It rests comfortably around your ears and stays in place when moving your head.
The Pilot is 7.8 x 5.79 x 2.72 inches and can fit a variety of head sizes. The back has a lot of space, so compatibility is not an issue.
On the right side of the headset is a dedicated red mute button. This allows you to mute or unmute yourself with a single press. Holding it down also invokes Siri.
On the left side is a microphone that can be adjusted to any position within a 180-degree arc.
Further back are media controls to change the volume and current track, play or pause music, and answer or end calls.
A small light behind the controls will also confirm if the headset is on with a blue light, or charging with a red light. The light will blink occasionally but won't stay on continuously.
A USB-C port can be found under the Pilot for charging.
Oleap Pilot — Canceling out the surrounding noise
The Oleap Pilot allows you to connect up to two devices to it via Bluetooth. It will also announce which device it is connected to when turning it on.
To combat any environmental noise around you, the Pilot has ENC (Environmental Noise Cancellation) built in. This eliminates noise up to 50 dB due to a special three-microphone ENC.
Built-in pop-fillers also reduce the noise of surrounding winds when on a call.
Two 16mm dynamic drivers and an incorporated BassLeap algorithm deliver deep sound and bass. It reinforces bass tones and produces greater sound of up to 105 dB.
Three tuning holes and one sounding hole from the dipole structure minimize noise leakage when the volume is increased. This ensures that your conversation stays private when around other people.
The Pilot can withhold 15 meters of space between it and your device without them disconnecting. This allows you to move around the room and still stay connected to your call.
Oleap Pilot — Quick charge for a long battery life
The Oleap Pilot has an extensive battery life that offers multiple hours of talk and playback time.
The headset can produce up to ten hours of talk time and 16 hours of playback time on a single charge. You can also get five hours of talk time with just ten minutes of charging.
Turning on the Pilot will tell you its current battery status, which ranges between low, medium, and high.
Oleap Pilot — An impressive listening experience
The Oleap Pilot provides significant sound quality for calls and listening to music — especially for a headset that is not in-ear.
What impressed us the most was how well bass tones were outputted. They were rich and full, didn't get muffled down, and we could feel the thump in our ears when it occurred during a song.
When using FaceTime or switching between songs, lag was nowhere to be found. However, it did appear when changing the volume from either device.
Due to the adjustable design of the microphone, it can pick up your voice without it being shoved in your face.
When testing this out on multiple FaceTime calls, the recipients were able to hear us clearly with no complaints of distortion or cutting out.
Oleap Pilot — Just a charging stand
While a charging cable is included with the Oleap Pilot, you can also purchase an optional charging stand with it.
The charging stand is circular with two indents to place the Pilot on. One side houses the charging port while the other magnetically attaches to the Pilot.
Underneath is an anti-slip material that prevents the charging stand from moving. This eliminates any fear of the stand and headset falling if accidentally bumped.
A protruding USB-C plug is located on the right side that connects to the Pilot. To get it to charge, you have to slightly push down on the Pilot to secure the connection.
Like the Pilot, the charging stand receives power through a USB-C connection.
There is no status light on the stand to tell you if it is receiving power or the battery status for the Pilot.
Oleap Pilot — Level up your calls
The Oleap Pilot benefits both business and personal tasks in a lightweight design. It provides a deep audio experience and hones in on your voice while in noisy environments.
Both earpieces wrap nicely around your ears and stay stationed when moving your head. With the open-ear design, your ears will not get sore from wearing these for an extended period.
Even though the speakers are not in-ear, they still produce fulfilling audio output with impressive bass. Its incorporated technology minimizes distant environmental noises but still allows you to hear the space close to you.
While the Pilot performs well, its major downside is the price; which may be too expensive for most people. Almost $160 is too much for a headset, especially since the charging stand will cost you an additional $50 on top of that.
This headset is great for people — especially those who work from home — who attend many calls and virtual meetings. It ensures great sound quality on either end of the call, and long-lasting comfort.
If you are in the market for a comfortable headset that blocks out surrounding noise, then the Oleap Pilot is a great option to choose. However, if you just need regular headphones, we recommend looking at other options at a lower price point.
Oleap Pilot — Pros
Lightweight
Connects to multiple devices
Good bass output
Quick charging
Oleap Pilot — Cons
High price
Volume changing lag
Charging stand sold separately
Rating: 4 out of 5
Where to purchase the Oleap Pilot
You can purchase the Oleap Pilot on Amazon for $158.99. It comes in black.
You can also purchase the Oleap Pilot, with the charging stand, from Amazon for $208.98.