Businesses increasing Apple hardware buys because of longevity & reliability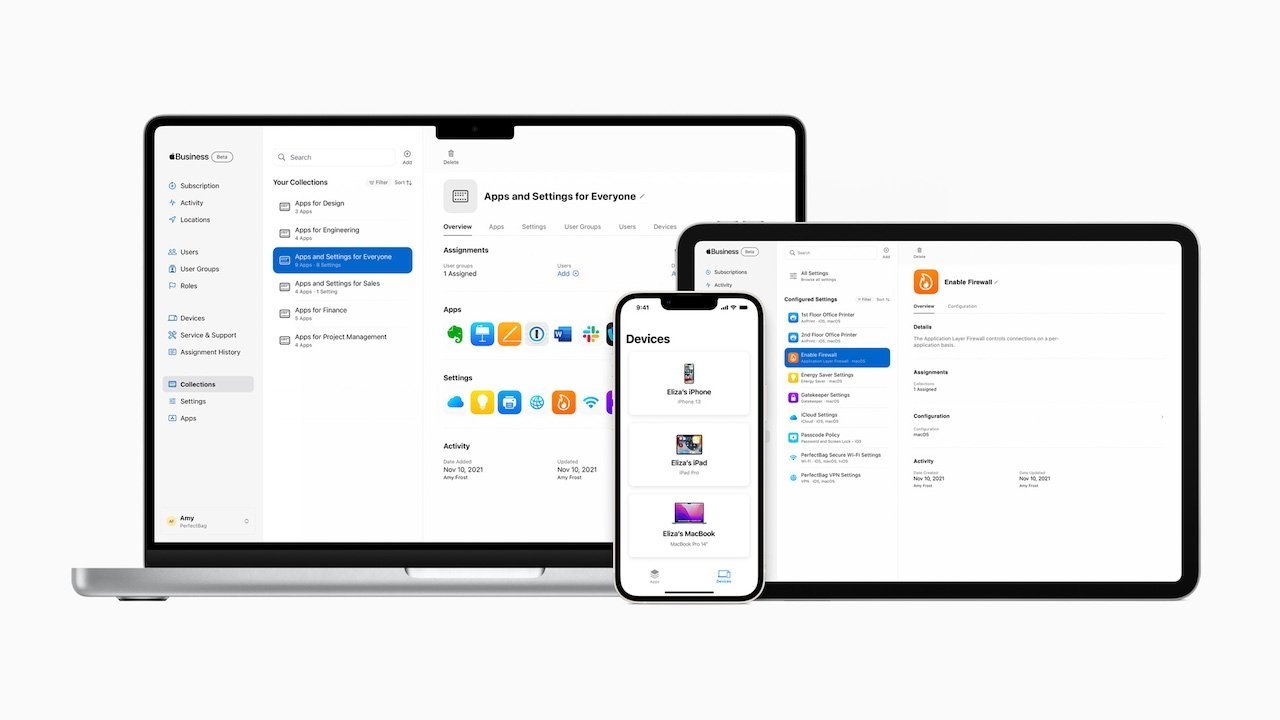 The use of Apple hardware is beneficial in enterprise in a number of ways, a survey of IT professionals and executives has determined, with more businesses also buying more Mac, iPad, and iPhone units for use by employees.
Apple has gradually been building up its enterprise offering over time, which has resulted in it becoming a presence in many businesses. The "Apple in the Enterprise" report from Kandji indicates that the growth in Apple's usage is down to a number of factors, and that Apple's ecosystem viewed very positively by those who have to manage enterprise networks.
According to the report, 76% of large enterprises have increased their use of Apple devices in the last year. Furthermore, Apple device use is seen to be growth faster than other alternates in 57% of surveyed businesses.
The cost factor is also important, with 56% saying reliability is a main benefit and 53% believing Apple's generally long lifecycle for hardware is useful too. This is during a period when 86% of the surveyed professionals said their companies were preparing for economic uncertainty.
About 30% of those surveyed reported a reduced total cost of ownership when adopting Apple devices.
Approximately 90% of respondents said that Apple devices offer business advantages.
Productivity and security
Employee productivity is also a good reason for using Apple products, with increases linked to Apple adoption by 67% of respondents. More than half also said iPhone and iPad are also better for remote and hybrid employee productivity and user experience, compared to 15% for Android.
On security, 87% said they had benefited from using Apple hardware, including 48% reporting improved security. Three-quarters of respondents believed Apple was more secure than other device ecosystems, with 76% also reporting Windows and Android devices were more likely to be targeted in a cyberattack than Apple versions.
"Today, more than ever, business leaders must ensure that every decision drives value and results for the organization," said Kandji founder and CEO Adam Pettit. "And, as Apple devices continue to establish their influential position in the enterprise, they also provide a solution for current corporate situations"
The survey, commissioned by Kandji and conducted by Dimensional Research, asked for input from 315 IT professionals, which includes more than 100 C-level executives.