Apple Stores close as Hurricane Idalia approaches landfall in Florida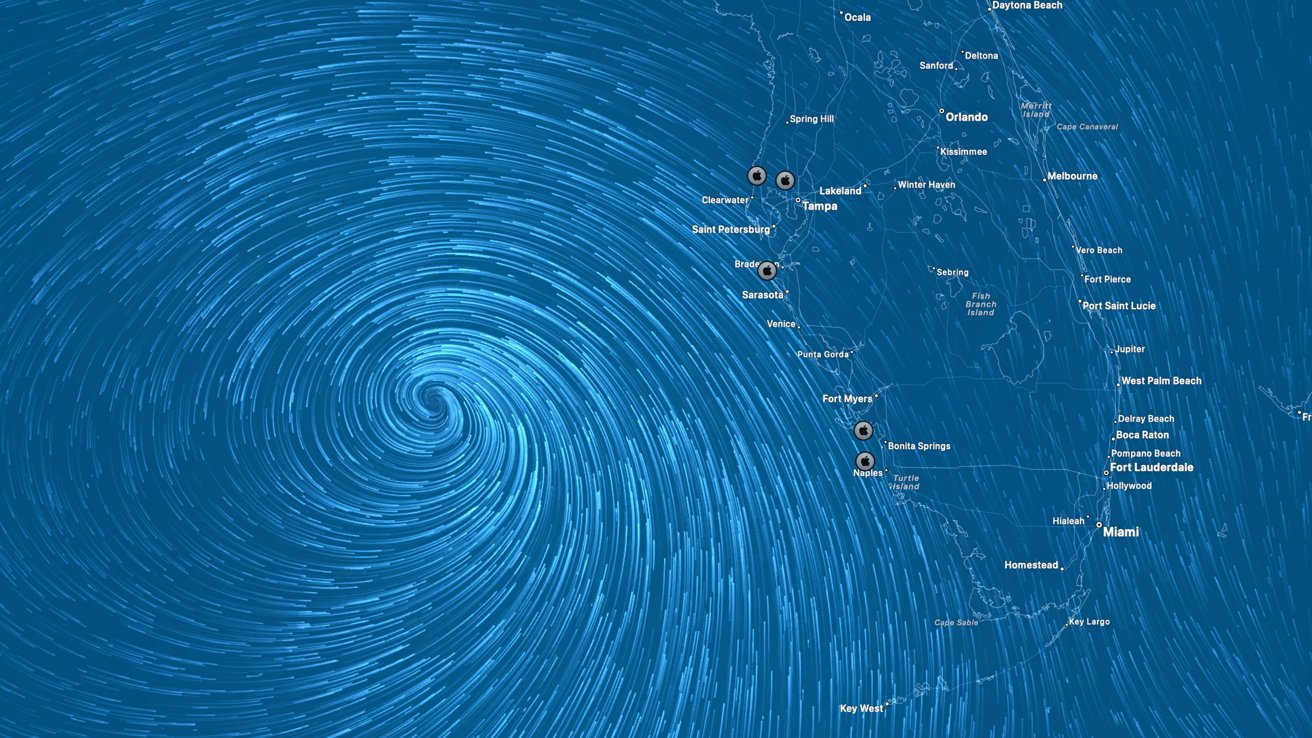 Hurricane Idalia is a dangerous hurricane about to hit the Florida coast, and Apple Stores are closed in preparation.
Apple hasn't made any official announcement about Apple Store closures related to Hurricane Idalia. However, closure information can be found on individual Apple Store pages on Apple's website.
Apple Stores generally close around 8 p.m. to 9 p.m., depending on their location, but locations along the path of Idalia have already closed on Tuesday. Apple hasn't updated schedules to show closures on Wednesday for these stores yet but is likely waiting for local guidance as the hurricane makes landfall.
The following Apple Stores closed on Tuesday and will likely remain closed through Wednesday, pending further information from Apple.
Brandon, Brandon
Estero, Coconut Point
Napels, Waterside Shops
Sarasota, University Town Center
Tampa, International Plaza
While some of these stores are not in the direct line of the eye of the storm, flooding and wind damage are still a danger. Storm surges are expected to affect much of the Florida coastline into late Wednesday.
The Jacksonville, St. Johns Town Center Apple Store is listed as closed on Wednesday, though it isn't clear if this is a planned closure or a response to the hurricane.
AppleInsider will update this piece as more information becomes available. As always, this is just a reference, and it is important to follow local government guidance when sheltering from a storm.