Rumored iPhone 15 Pro box could break a packaging pattern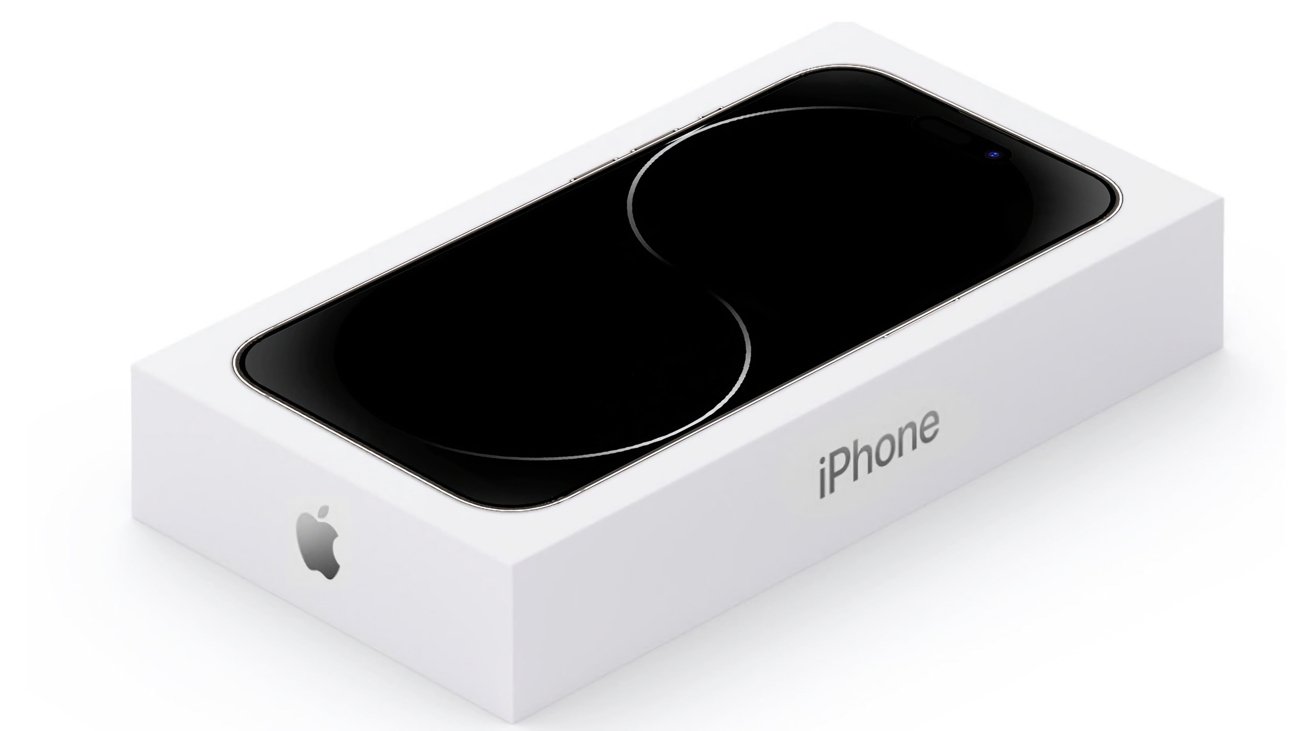 A leaker claims to know what Apple's packaging for the iPhone 15 Pro will look like, but the claim seems to break a pattern in how Apple displays the iPhone on the box.
Apple is potentially weeks away from showing off its new iPhone 15 range, and rumors have largely dealt with the devices Apple is expected to launch. In a new rumor, Apple may be making a small but not inconsequential change to the box it will use.
A late-night X posting from serial leaker "ShrimpApplePro" offers the information sourced from Weibo that is decidedly low in artistic quality. The quickly-drawn image is claimed to depict the iPhone 15 Pro's box, as well as the wallpaper that will be displayed by the iPhone, with Shrimp adding it will be on a white box.
The leak was then followed by a render by @Chandlerbongzz showing what that box and wallpaper could look like. The wallpaper, taking off from the meeting circles motif of the iPhone 14 Pro, has light illuminating opposite sides of two circles, creating a white S shape on a back background.
While the leak is extremely minor in the grand scheme of things, it does offer a change to the way Apple presents its products.
Apple has tended to switch between displaying the front and back of the Pro models on an annual basis, with the display on the top some years and the back for others. For the iPhone 14 Pro, Apple displayed the front of the model on the box, not the rear.
If the rumor is true, Apple has decided to break the pattern and have the display shown on the front.
While this could be a conscious decision by Apple for 2023, it's also possible that a source got part of the leak right, but made a mistake with the sequence.
Either way, the box, and its contents, will be revealed to the world in the middle of September.