This may be the best look yet at the iPhone 15 color assortment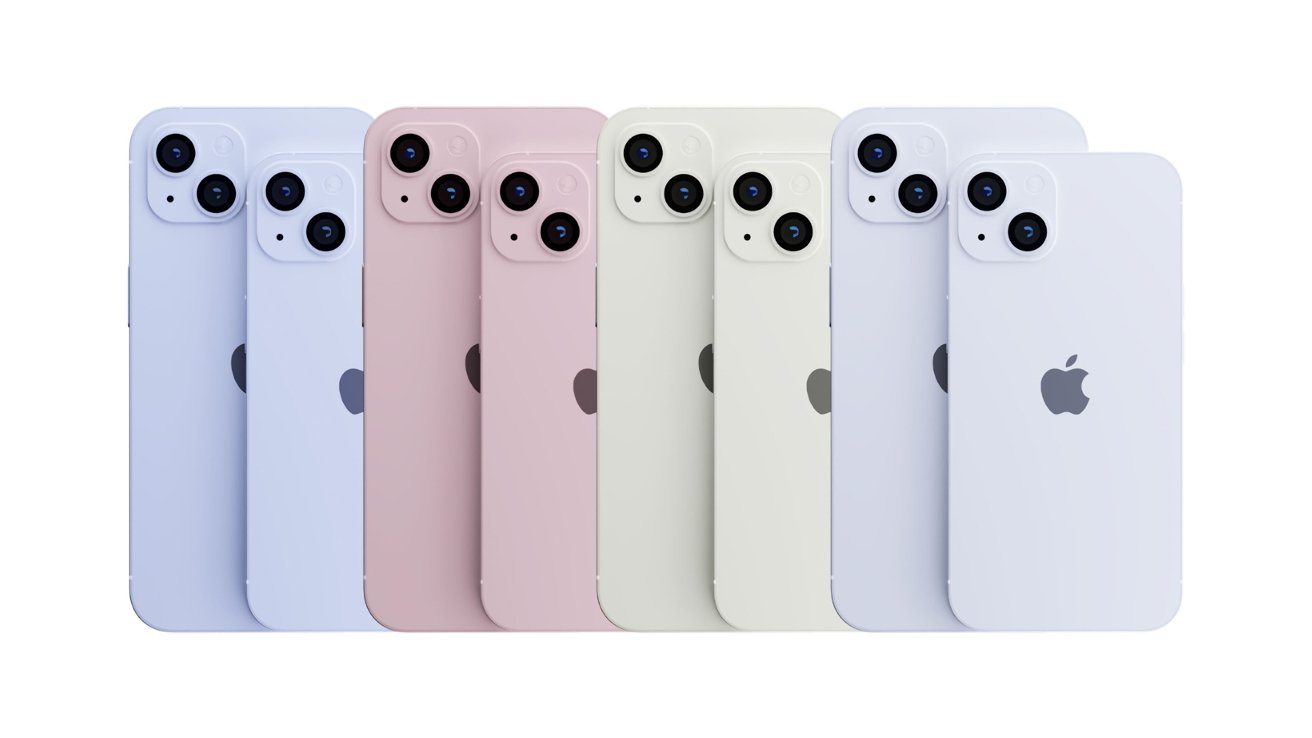 A new set of images shown by a leaker with an excellent track record appear to show the regular iPhone 15 in five quite muted colors.
It's previously been reported that the iPhone 15 will be available in green, and one of the five shown in the new images could be a particularly light green.
Leaker Sonny Dickson has posted a series of images, without any further detail, which variously show the iPhone 15 in the rumored colors.
Following the four in that tweet, Dickson added a fifth showing a more overhead view of the iPhones.
While there is no description for any of the images, the camera lens system appears to show that these are all from the iPhone 15 range. Also, the action button is not present, as that is expected to debut on the iPhone 15 Pro.
Dickson has an excellent track record of mobile device leaks, dating back several years. That said, the provenance of these images cannot be conclusively determined.
Separately, a leaker has claimed that Apple's latest event invitation reproduces the company's logo in the same colors that are expected for the iPhone 15 Pro models.
Apple is now due to announce its whole iPhone 15 range, and at least one new Apple Watch, at its "Wonderlust" event on September 13.
It's expected that the new range will switch from Lightning to USB-C for charging, following law changes in the EU. Other predictions including a possible renaming for the largest model, to call it the iPhone 15 Pro Ultra, and this edition may have a titanium chassis.