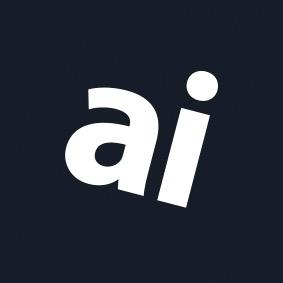 Why you can trust AppleInsider
Twelve South AirFly Pro review: Boost your in-flight audio quality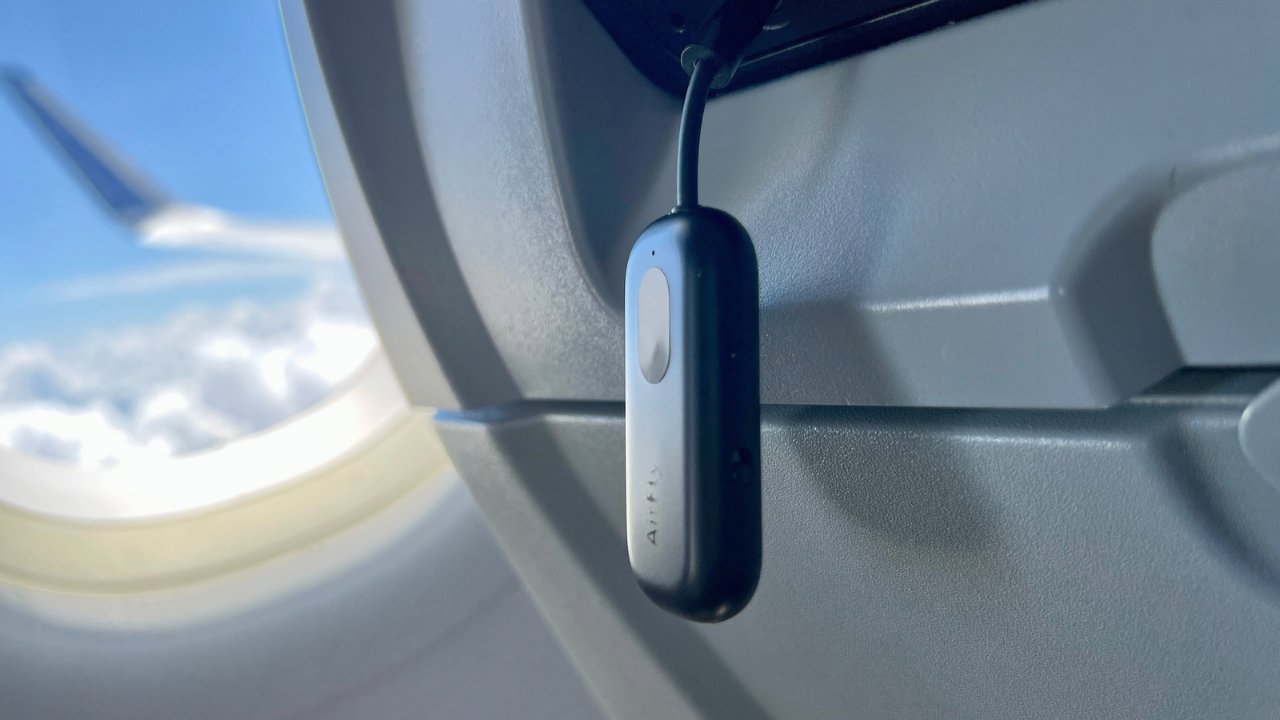 Twelve South AirFly Pro
4.5 / 5
---
Twelve South's AirFly Pro helps make your in-flight listening experiences much better, provided you don't lose the device on those hectic travel days.
If you are a frequent flyer, you know how frustrating it can be to endure long flights with bad audio quality. The headsets provided by most airlines are often subpar and uncomfortable.
Even worse, if you did not get the window seat, you still have to deal with the hassle of unplugging or untangling wires every time someone needs to move.
The AirFly Pro is a transmitter that plugs into the headphone jack of the seatback screen and pairs with your Bluetooth-enabled earbuds or headphones. It can improve your audio listening during flights, which we tested on recent flights.
Twelve South AirFly Pro - Specs
This handy device has a USB-C to USB-A charging cable and a key ring to attach to your keys. You will also get a drawstring pouch to keep everything together.
The AirFly Pro measures only 2 inches x 1 inch x 0.4 inches, so you can toss it in your bag to use it during your flight. However, be careful not to lose track of it, especially if you have it in black, as it may blend in with your other belongings.
One of the features of the AirFly Pro is its long battery life. According to its website, it can last up to 25 hours on a single charge, which means you can use it for multiple short flights without worrying about running out of power.
Although the device lacks a battery level indicator, if a USB port is available, you can charge it while using it. You can use the USB-C to USB-A cable included with the device to plug it into the port and enjoy uninterrupted audio.
Another feature of the AirFly Pro is its ability to connect two pairs of headphones simultaneously. This feature allows you to share the audio with your travel companion, whether from the in-flight entertainment system or your device.
For example, if you have downloaded movies on your iPad, you can watch them together on the flight with your wireless earbuds or headphones. We connected to two headphones quickly, and it worked as expected.
Twelve South AirFly Pro - Performance
Setting up the AirFly Pro was simple and only took a few minutes. You have to power it on, then put your headphones in pairing mode, and once paired, the AirFly Pro will notify you with a solid white light.
After the AirFly Pro pairs with your headphones, plug it into the AUX port, and you can start listening to your content.
We tested the AirFly Pro on recent flights and were impressed by its seamless performance. Within minutes, we were ready to watch a movie from the airplane screen with our wireless headphones instead of settling for the mediocre wired headphones provided by the airlines.
We enjoyed clear and crisp sound quality throughout our flights without interference or latency issues.
One drawback of its compact design is that it has tiny letters for its buttons, such as the button for Transmit or Receive Mode. This can make it hard to read, but this minor issue does not overshadow the versatility and convenience of the AirFly Pro.
Apart from using it on airplanes, you can also use it as an AUX IN adapter to stream your iPhone's audio to devices with a 3.5mm audio input, such as a car stereo or wired speakers.
We tested this feature with a pair of wired speakers without Bluetooth connectivity and were impressed by how easy and fast it was to set up. We just had to plug the AirFly Pro into the speaker audio jack, turn it on, and pair it with our iPhone or iPad.
Within seconds, we could play hours of music from our Apple devices to the speakers without diminishing sound quality or connection issues.
Twelve South AirFly Pro - a travel essential for frequent fliers
The Twelve South AirFly Pro can be a game-changer for your audio enjoyment, whether listening to in-flight entertainment or wired stereo speakers at home. We found it easy to use and convenient to pack for our travels, and we look forward to using it for many more flights to come.
Twelve South AirFly Pro - Pros
Strong and stable wireless connection
Simple to set up and use
Easy to pack
Twelve South AirFly Pro - Cons
Lacks battery indicator
On-device buttons are small
Rating: 4.5 out of 5
Where to buy the Twelve South AirFly Pro