Sonnet Solo2.5G Gigabit Ethernet Adapter adds wired networking to MacBooks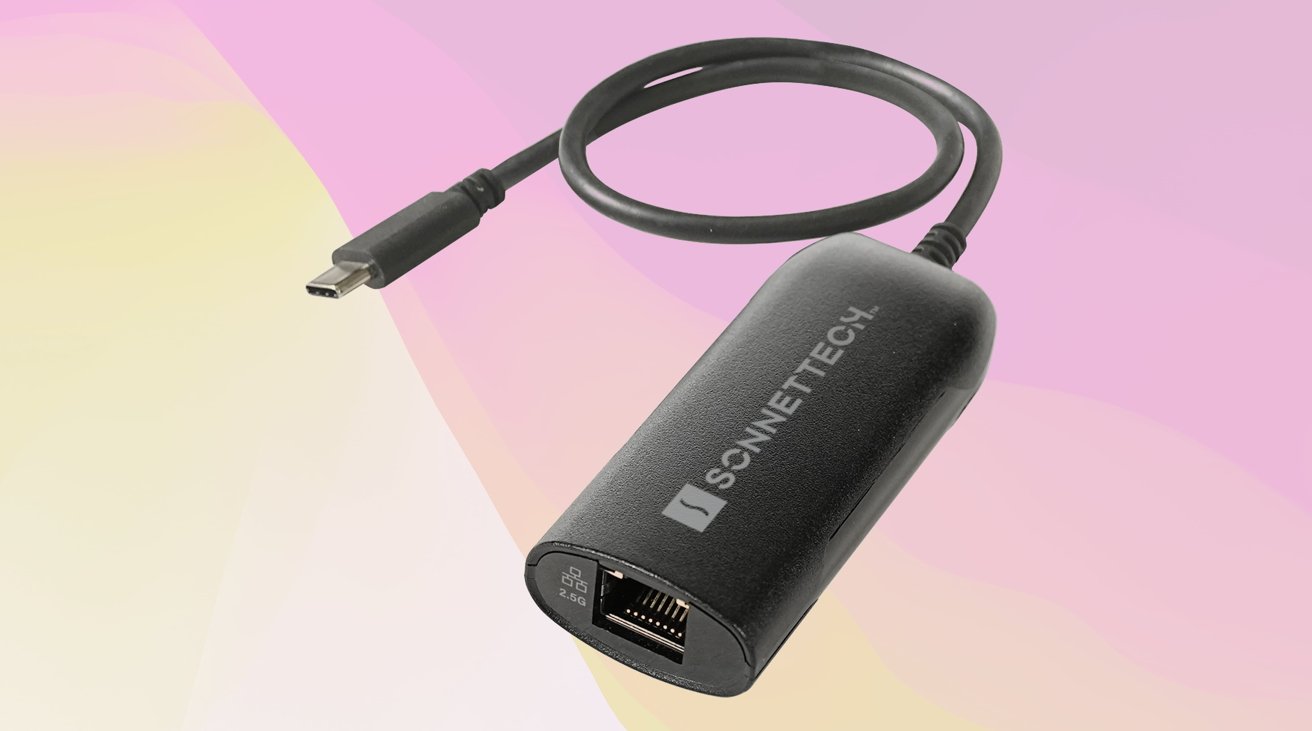 Sonnet's Solo2.5G is a 2.5 Gigabit Ethernet adapter that connects to USB-C, and is compact enough to be easily carried around with a MacBook Pro.
Launched on Wednesday, the Sonnet Solo2.5G is a 2.5 Gigabit Ethernet adapter for connecting computers that lack Ethernet ports to a physical wired network. For Apple users, this gives a way to do physical networking with a MacBook Air, MacBook Pro, or iPad.
Measuring 1.2 inches wide by 2.8 inches long and just 0.6 inches tall, the Solo2.5G is very small and easily stowed away in a bag so it's ready for use. It has a captive 0.3-meter (1-foot) USB-C cable, which connects to either USB-C or Thunderbolt ports.
Bus-powered so it doesn't need a separate power adapter, the unit is also energy efficient and silent, thanks to its fanless design.
The included RJ45 port includes link and activity LED indicators, with support of connections up to 2.5GBASE-T over Cat5e at distances of up to 100 meters. When used on supportive infrastructure, it can max out to its top 2.5Gbps speed, though it will also work with more typical 1Gbps networking infrastructure too.
The Sonnet Solo2.5G USB-C to 2.5 Gigabit Ethernet Adapter is available now from Sonnet, priced at $24.99.