Buy an iPhone 13 mini now because it's going away tomorrow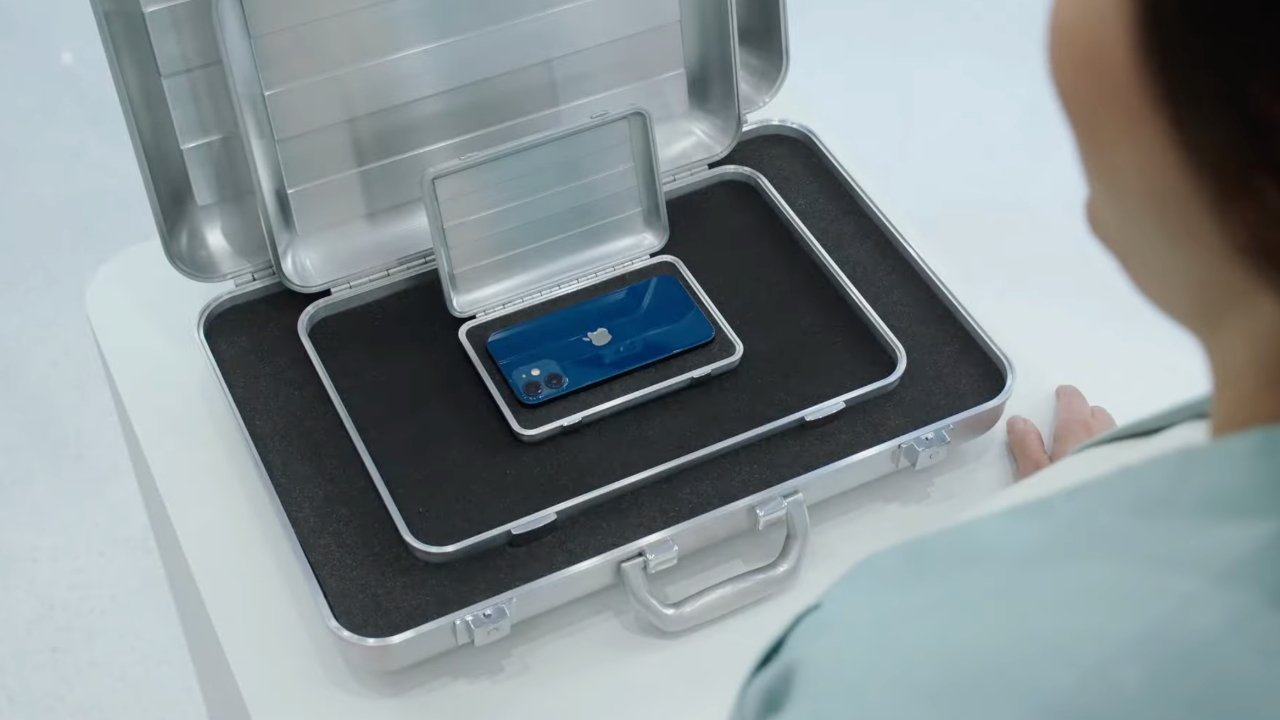 When the original iPhone 12 mini was launched in 2020, everyone including Apple expected it to be a smash hit. Now as the iPhone 15 range is about to be announced, there won't be a new mini — and the old one that's still been hanging on will surely go.
It was launched with a fanfare and high hopes, but the iPhone mini is likely to vanish this week without a mention. At least, Apple is not going to mention it, and Apple's website is certain to be scrubbed of all details of it, outside of archived support documents.
For other people, though, the iPhone mini will be missed and it will be missed a lot. It just turned out that there weren't enough people who felt that way, or at least not enough for them to buy.
Introducing the iPhone 12 mini
On October 13, 2020, Apple spent 28 minutes and 13 seconds drilling down into all of the details of the iPhone 12 — just the regular one, not the iPhone 12 Pro. Then came a little "one more thing" kind of announcement.
"But to add to all these big announcements, we also wanted to do something a little different," said Kaiann Drance, Apple's vice president of iPhone Product Marketing. "Something only Apple would do."
With a James Bond theme backing track, Drance then opened the kind of suitcase a spy might have, revealing another, smaller case inside. And then a smaller one inside that, Russian Doll style.
"This is iPhone 12 mini," she said. "With its amazing size, it fits in the palm of your hand while still keeping the expansive edge-to-edge Super Retina XDR display."
"With its compact size, the iPhone 12 mini has the exact same features as iPhone 12," continued Drance. "You're just choosing between two great sizes."
That genuinely was the only difference. The new iPhone 12 mini was smaller, it went against the world's apparent craze for ever larger phones, but it did not cut down on any features.
"In fact, iPhone 12 mini is the smallest, thinnest, and lightest 5G phone in the world," she said. "With its large screen and compact size, we think this will be an incredibly popular iPhone."
But it just wasn't to be.
It's too much to call the mini a flop
By January 2021, when all of the Christmas and holiday sales were over, it was reported that the iPhone 12 was doing better than the iPhone 11 had the year before.
Except for the iPhone 12 mini.
There was no iPhone 11 mini to compare it to, and Apple does not release detailed sales breakdowns. But according to research at the time, it was estimated that the iPhone 12 mini accounted for only 6% of US iPhone sales.
That was reportedly only fractionally higher than the iPhone XR, iPhone 11, and second-generation iPhone SE, which were all still on sale — and all a lower cost than the mini's $699.
It was a surprise given how vocal people had been about wanting a smaller iPhone. Perhaps that's a lesson in how vocal volume doesn't equal buying volume.
But while you can't truly call 6% of iPhone sales a flop, not when that amounts to millions of devices, but still the figure was lower than anyone imagined. And enough so that there was a notion that Apple couldn't believe it either, so that's why they tried again.
Introducing the iPhone 13 mini
In truth, Apple was doubtlessly long committed to the iPhone 13 mini before the sales figures were in for its predecessor. In any case, come September, 2021, Apple launched the iPhone 13 mini with better cameras, and a smaller notch.
This time, Apple spent about 20 minutes talking up the iPhone 13. It's not fair to say that the iPhone 13 mini got no time at all — but it didn't really.
Apple mentioned the name iPhone 13 mini around the start, and then came back to say it again in order to boast that the iPhone 13 range still started at $699.
True, everything that could really be said about the small size had been said the year before. And you could assume that everything that was said about the iPhone 13 applied to the iPhone 13 mini
But there was none of Apple's usual comments about its "most popular iPhone ever," or anything like that.
The iPhone 13 mini was just there.
Exit the iPhone 13 mini
Or at least, come 2022 and the next iPhone launch, there was no sign of an iPhone 14 mini. Now it looked as if Apple had decided it made a mistake making a smaller iPhone, and instead it made a bigger one.
This was the launch of the iPhone 14 Plus, the first time users could buy a larger-screen iPhone without paying the hundreds of dollars extra to get an iPhone 14 Pro Max.
As it happens, the iPhone 14 Plus appears to have been a bit of a bust, too.
Maybe we're all fickle. Or maybe Apple got it right with the iPhone, the iPhone Pro, and the iPhone Pro Max. Maybe there just isn't demand for anything outside of those three.
If so, there's a good chance that the forthcoming iPhone 15 Plus will be the last of the Plus models, too.
But what's more certain is that come the launch of the iPhone 15 range, Apple will revamp what models it offers. The Pro models from last year will certainly be gone, but so too should be the iPhone 13.
Instead, the iPhone 14 and the iPhone 14 Plus will take their place at the bottom of Apple's iPhone range.
The iPhone 13 mini will still be available for a time from other resellers, but it is expected to be erased completely from Apple's sales channels of new devices.
It's not as if Apple would ever keep selling something just from sentiment or because those people who like something, really like it. But it is a shame to see the last small iPhone disappear.