Faster Apple Watch Series 9 launches with on-device Siri processing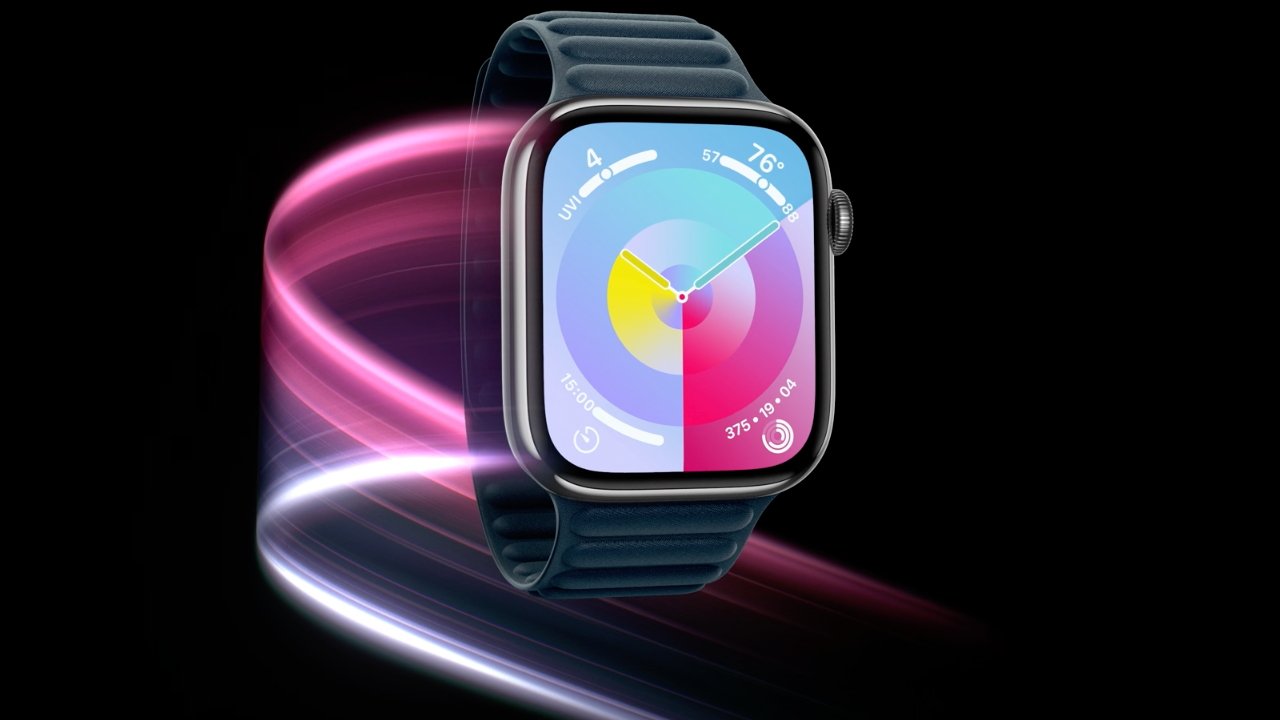 The newly announced Apple Watch Series 9 brings the first speed bump since 2020's Series 6, on-device Siri processing, and more.
"Apple Watch is an indispensable companion that helps millions of people with their health, fitness, communications, and safety," Jeff Williams, Apple's chief operating officer said. "We're introducing our best Apple Watch lineup, with incredible new capabilities and technological advancements, including a new double tap gesture, brighter display, on-device Siri, as well as our first-ever carbon neutral products."
"Whether users are upgrading from earlier models or buying their first," he continued, "there's never been a more compelling time to experience Apple Watch."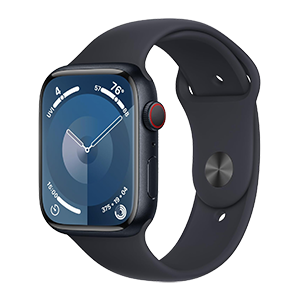 Apple Watch Series 9
---
The Apple Watch Series 9 is powered by Apple's S9 SiP.
As predicted, the Apple Watch Series 9 has brought no visible hardware redesign to the main chassis, nor any new health sensors. What will be noticeable is that the new Watch will perform significantly faster, and so should feel more responsive, than any previous model.
That's because its S9 is the first true processor update in three years. Previous editions of the Watch have seen an S7 in the Series 7 and S8 in the Series 8, but neither had a significant performance boost.
The S9 processor also incorporates a second-generation Ultra Wideband chip. It's the same as in the iPhone 15, and is intended to provide "distance and direction, as well as visual, haptic, and audio guidance to a misplaced iPhone."
Apple Watch Series 9 is also significantly brighter, going up to 2000nits for visibility in bright daylight — double that of the previous generation — and down to 1nit when dimmed.
Siri voice commands are now being processed on device for speed, and includes a focus on health.
"So now you can ask how much did I sleep last night?" said Deirdre Caldbeck, director of Apple Watch Product Marketing. "What's my average walking heart rate? Or how does my moving look today and you can log health data like your weight or period or that you've taken your medications with just your voice."
Siri health queries will be coming "later this year in English and Mandarin with more languages to follow."
Apple says that the same on-device processing means that, with the Watch's Neural Engine, dictation is up to 25% more accurate than Apple Watch Series 8.
Apple has also introduced a new way to issue commands. With Double Tap, users can simply tap their finger and thumb together twice to in order to answer calls, stop timers and so on.
Apple says that Double Tap will be available "next month."
Despite the increased brightness, Apple claims that the Apple Watch Series 9 has an "all-day" battery charge of 18 hours.
Environmental impact
The Apple Watch Series 9 — in certain combinations of Watch and bands — is Apple's first-ever carbon neutral device.
"At Apple, we are committed to making products customers love and protecting the planet at the same time, and this year, we hit a key milestone toward our Apple 2030 goal," said Lisa Jackson, Apple's vice president of Environment, Policy, and Social Initiatives.
"Our first carbon neutral products were made in a uniquely Apple way," she continued, "steeply reducing carbon emissions from materials, electricity, and transportation through innovation and design."
The new Apple Watch Series 9 uses 100% recycled aluminum and 100% recycled cobalt in its battery.
As part of this, the packaging for the Apple Watch has been reduced in size. Its smaller shape means Apple can ship up to 25% more Watches at a time, and together with low carbon shipping modes like ocean freight, Apple gets a 78% decrease in its carbon footprint.
New Watch bands
As predicted, Apple has dropped its leather Watch bands, and that includes its traditional Hermes leather ones. Apple says that it will not again use leather in its product range.
However, it is continuing with Hermes, as well as Nike. In both cases, the new bands are more environmentally friendly, which means with Nike Sport Loop, a space-dye pattern repurposes yarn from previous years.
Apple itself is also producing environmentally better bands. The company has launched a form of band it calls FineWoven, which it says has a suede-like feel.
Price and availability
The new Apple Watch Hermes and Nike bands can also be ordered today, and will be in stores from September 22.
Aluminum models of the Apple Watch Series 9 come in starlight, midnight, silver, (PRODUCT)RED, and pink. The stainless steel edition comes in gold, silver and graphite.
An Apple Watch Hermes edition comes in stainless steel in silver or space black.