New FineWoven cases are here to protect your iPhone 15 & iPhone 15 Pro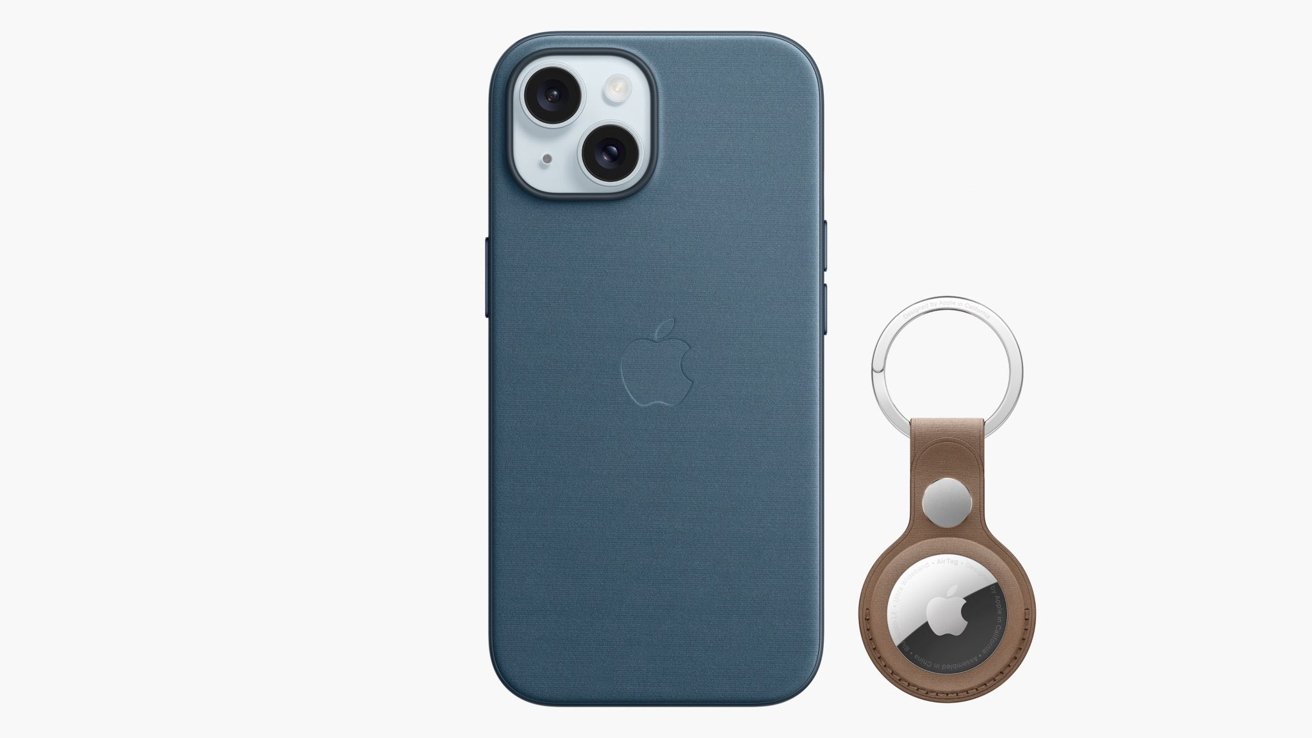 Gone are Apple's leather cases, and in their place are a series of more environmentally-friendly FineWoven cases to go with the new iPhone 15 that have a lower carbon footprint.
Just as it did with its Apple Watch bands, Apple has ended its line of leather goods for iPhone and has instead released a series of cases using its new FineWoven textile.
Made from more than 60 percent recycled material, the new FineWoven leather cases come in several colors including a sharp blue option showcased during the event. The case appears to use the FineWoven material on the back with a rigid bumper around the edge and matching metal buttons.
There is one case design per model of iPhone 15, and each is a MagSafe case. They each cost $59, regardless of whether the case is for the iPhone 15, iPhone 15 Plus, iPhone 15 Pro, or iPhone 15 Pro Max.
Apple has chosen to highlight different color cases for each of the iPhone 15 models, but all colors are available. The five color options are called Mulberry, Evergreen, Taupe, Pacific Blue, and Black.
A new iPhone FineWoven Wallet with Magsafe also costs $59, and is available in the same colors.
There is a difference in the color options available for the new AirTag FineWoven Key Ring, however. This drops the Evergreen color, and adds a red Coral one instead, and each is available for $35.
Apple has also added seven variations of Apple Watch FineWoven bands, ranging from $99 to $149. The 41mm and 45mm Magnetic Link ones cost $99, and are available in Evergreen, Taupe, and Pacific Blue, as well as versions for Small/Medium, and Medium/Large sizes.
Rounding out the new FineWoven Watch bands are two sizes of the Modern Buckle, which costs $149 for the Small, Medium, or Large versions. This band is available in Lavender Blue, Mulberry, or Tan.