Apple sneaks in very old devices into iPhone 15 event video — and omits one, too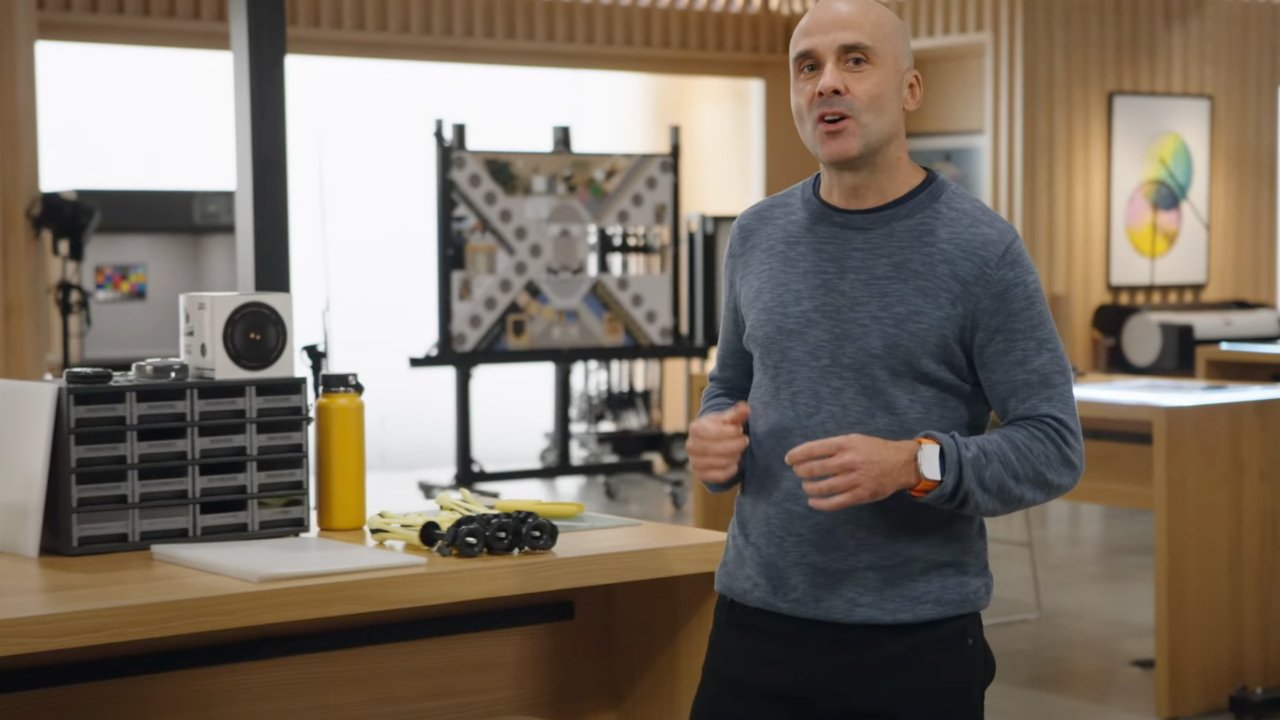 Hidden in the background of many moments in Apple's iPhone 15 launch event were familiar old products, but there was also a very surprising omission.
Apple likes to make it look as if those presentations from the middle of an office are where people really work. We may never know if that's true or whether each one just a set like we've seen with living rooms and kitchens.
But whether it's a stage set or a carefully tidied up real office, this time we got to see more than usual. You always had to look behind the presenters or to the edge of frame, but if you did, you could catch famous Apple devices.
Apple talks A17 processor design
Around 64 minutes into the iPhone 15 launch video, Apple takes us into a quite wide, open plan area to listen to Sribalan Santhanam the company's vice president of Silicon Engineering Group, detail the benefits of A17 processor.
But if you look at the far wall at the very start as the camera heads into the room, you can make out an original Bondi Blue iMac on a shelf.
You really have to look for the next one because it begins right at the edge of the frame, and is then quickly obscured. But it appears to be a Macintosh SE, possibly a Macintosh SE/30.
Then later when he has moved across the room, he passes near a desk that has an iPhone on it. Although it isn't very clear, it appears to be an original iPhone.
Behind the camera
Then at around 72 minutes in, we're taken to join Misha Scepanovic, Apple's Director of Optical Engineering, who talks about the iPhone 15 Pro's camera systems.
And does so while walking by what looks like the packaging for an iSight camera. That was discontinued by Apple around 2008.
A year before in 2007, Apple also discontinued its iPod Hi-Fi system. This was where you were intended to slot your iPod into the top of a speaker system, and we now learn that Apple held on to one.
Not pictured
While there may even have been more such famous artifacts hidden around Apple Park and in the video, there was one striking omission.
Previously whenever we would see into these apparently real working spaces at Apple, there would be many Mac Pro machines on the floor beside desks.
There were none in this year's event video. Instead, every desk had a Mac Studio on it.