You can now buy a Mac Pro at an Apple Store, and not have to carry it out of the mall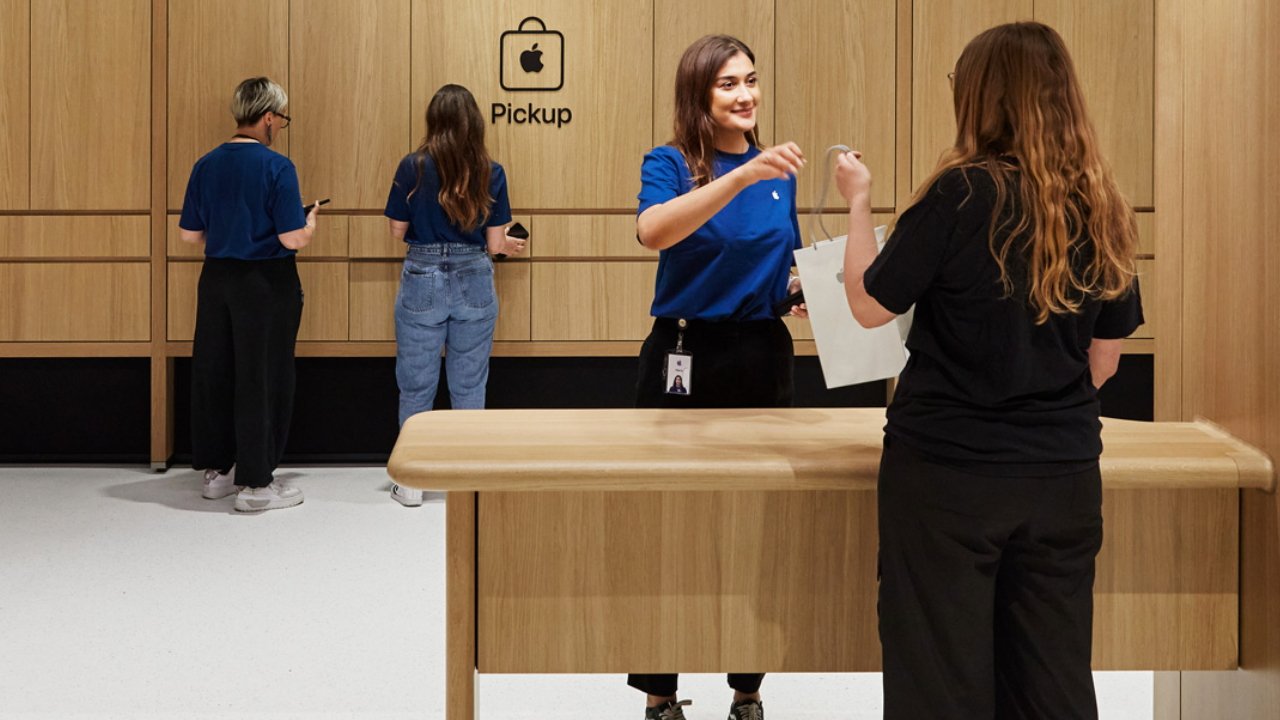 Apple wants users to buy the iPhone 15 directly from it instead of carriers or third-party retailers, and now it offers a new Easy Pay Online Ordering system to help persuade them.
While Apple made a very big deal out of the discounts and offers firms such as carriers will be making with the iPhone 15 range, it would still clearly prefer people to buy direct. So in a new promotion, Apple has detailed the many ways it says Apple Stores are the best place to buy — including with its new Easy Pay system.
First reported in July 2023, and then expected to launch in August, the Easy Pay Online Ordering service lets Apple Store customers pay for not-in-stock devices, and have them the shipped when available.
The idea is that if a store has sold out of an item, it needn't necessarily lose the sale. The buyer pays the store they're in, and that store then retrieves the inventory from another store, or perhaps directly from Apple.
Then the customer's device is shipped to them — or they can be notified that it's in stock and elect to pick it up. this system also works for heavy items that the user may not want to lug through the mall.
"Through this feature, customers can now seamlessly choose to ship or take home what's available today at their local Apple Store," says Apple, "while the remaining items in their order get delivered at a later date."
It's believed that Easy Pay Online Ordering is generally intended to help smaller stores carry less stock. But typically, both Apple's retail and online stores sell out of at least some iPhone configurations on launch day, and this could help alleviate that.
Other Apple retail options
Apple also says that buyers can get help from its Apple Retail teams for "an incredible experience."
"Customers can connect with an Apple Retail team member for a Shop with a Specialist session online, over video, or at their local Apple Store," continues the company, "and receive personalized advice on buying and setting up a new device."
Apple does repeat that there are carrier deals available, but even then it stresses that the best way to buy them is via an Apple Store.
"By shopping directly at Apple, customers can upgrade to the new iPhone 15 lineup and get great carrier deals and a range of affordable financing options," it says. "Apple Specialists can also help customers activate their new iPhone with select U.S. carriers right in the Apple Store, ensuring a seamless customer experience from purchase through setup."
Get ready for pre-orders
Apple obviously wants to make buying a new iPhone as easy as possible, for as many people as possible. Nonetheless, there are going to be an enormous number of pre-orders being placed online on Friday, September 15, 2023.
There are steps you can take to reduce the chance of the configuration you want being sold out, though.