Reviewers praise iPhone 15's Dynamic Island, 48MP camera, and pink color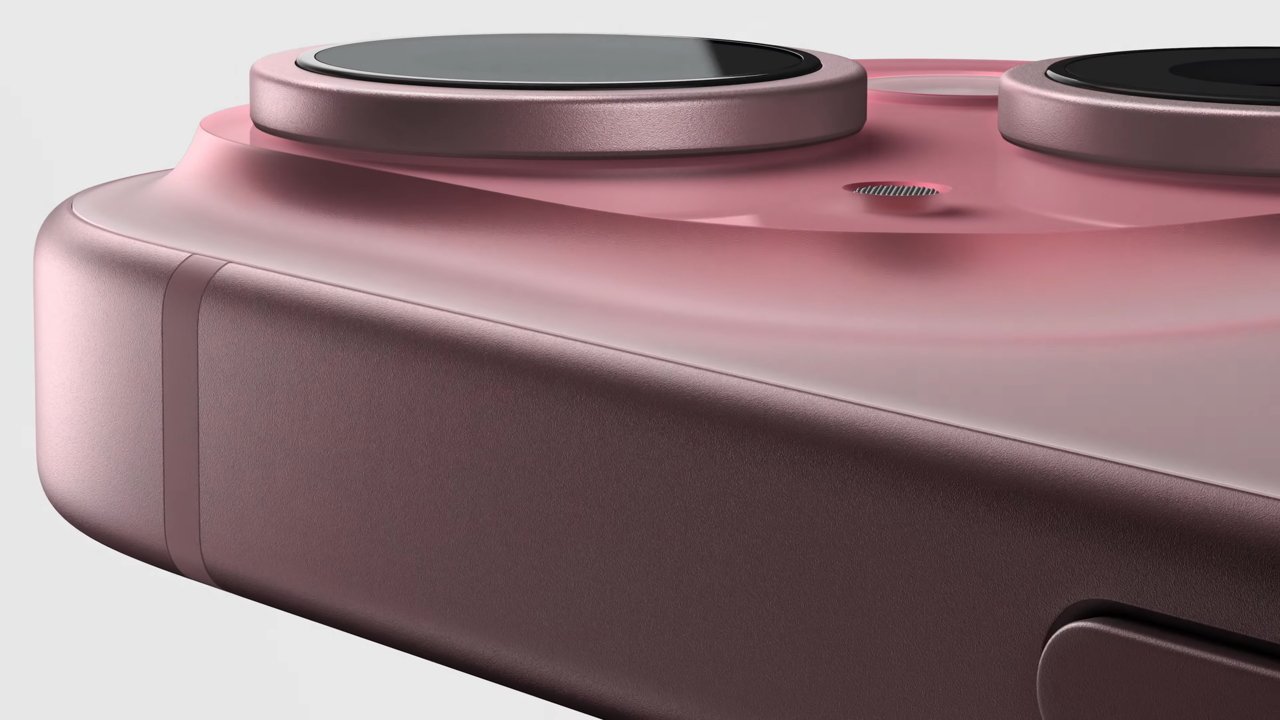 The first reviews of the new iPhone 15 are starting to arrive, and they're telling the same story of a strong iPhone with most of last year's iPhone 14 Pro features — but not all.
When Apple announced the iPhone 15 and iPhone 15 Plus, it talked up how these models now have the Dynamic Island instead of the familiar old notch. Plus Apple says that the regular iPhone 15 now has an "all-new 48MP main camera."
The first reviewers are tending to point out both of these features, but also that neither is new. In so many ways, the iPhone 15 is the iPhone 14 Pro in a new chassis — and in so many ways, that's good.
It means that the regular iPhone 15 is getting features that in 2022 cost hundreds of dollars more. It means that the iPhone 15 is an exceptionally capable iPhone.
And in the one thing that is genuinely new, it can come in pink.
But at the same time, the iPhone 15 and iPhone 15 Plus also have the A16 Bionic processor that was in the iPhone 14 Pro, and so is slower than the iPhone 15 Pro. Plus it doesn't get the always-on or ProMotion display, so the iPhone 15 remains a compromise.
Color and USB-C
"I'm just gonna go and rename this color to 'Barely Blue'," said Marques Brownlee on his YouTube channel. "I think that's an appropriate name because it really is barely giving hints of blue."
"Really subtle colors this year," he continued. "If we take a look at the Plus... this incredibly pale yellow.
"The iPhone 15 ($799) is a very good phone," says Wired in its review. "But the gap between last year's iPhone 14 Pro and the new iPhone 15 is a slim one."
"In some aspects the iPhone 14 Pro is even a better phone," it continues, "so if you're long overdue for an upgrade and don't care about the addition of USB-C in the new phone, you might want to seek out the 14 Pro."
The Wall Street Journal also focused on the new charging port.
"Am I very excited about the USB-C charging port? Yes. Am I struggling with the transition? Also yes," it says. "In the car, for my wife and I to both use CarPlay, we need to switch between a USB-C cord and a Lightning cord. But hey, short-term pain, long-term gain."
Screens and the Dynamic Island
"The new standard iPhone 15 embraces what was once a Pro-only feature in the Dynamic Island,"notes TechRadar. "[But] the fact that it's still stuck with a 60Hz display and little in the way of promised battery improvements hold the iPhone 15 back from true greatness."
"So long as you like pastels," it continues, "this year's lineup of iPhone 15 colors includes five finishes (black, blue, green, yellow, pink), all of which showcase new color-infused glass, with the camera bump more seamlessly rising out of the back panel."
"It's a good look," concludes TechRadar. "I especially liked the new Pink (very Barbie) iPhone 15."
"There's something to celebrate with the new iPhone 15 and iPhone 15 Plus," says ZDnet in its feature. "After a full year of being kept off the Dynamic Island and missing out on the matte back trend, Apple has finally given its non-Pro iPhones the treatment they deserve."
"[However, an] afternoon spent with the iPhone 15 and iPhone 15 Plus revealed that the gap between the non-Pro models and the Pro models is smaller than ever," it continues.
Cameras and the 48MP sensor
"Last year the iPhone 14 Pro got a larger, 48-megapixel (mp) sensor for the main 24 millimeter camera that drank in tons of information," it says, "and if you shot in Apple ProRAW (meaning uncompressed 48 megapixel files) you got giant, information-rich images that had enough detail to create high-definition prints."
"This year, a similar although updated 48 megapixel sensor is included in both the 15 and 15 Pro behind their main cameras," it continues. "That means anyone who buys a new 15, Pro or regular, now has a print-making machine in their pocket."
"If you have an iPhone that you're happy with, keep it," says the Wirecutter review on the New York Times. "But if your current phone is running too slow or is damaged, or if you're simply ready for an upgrade and want a new phone now, we recommend the iPhone 15."
"It offers an almost Pro-like iPhone experience," it continues, "with an all-day battery, a snappy processor, and versatile cameras— and, finally, a USB-C port."
The iPhone 15 and iPhone 15 Plus are available for preorder and will also go on sale in Apple Stores on Friday, September 22, 2023. The iPhone 15 starts at $799, while the iPhone 15 Plus costs from $899.