iPhone 15 exceeding sales expectations in China with many retailers selling out in minutes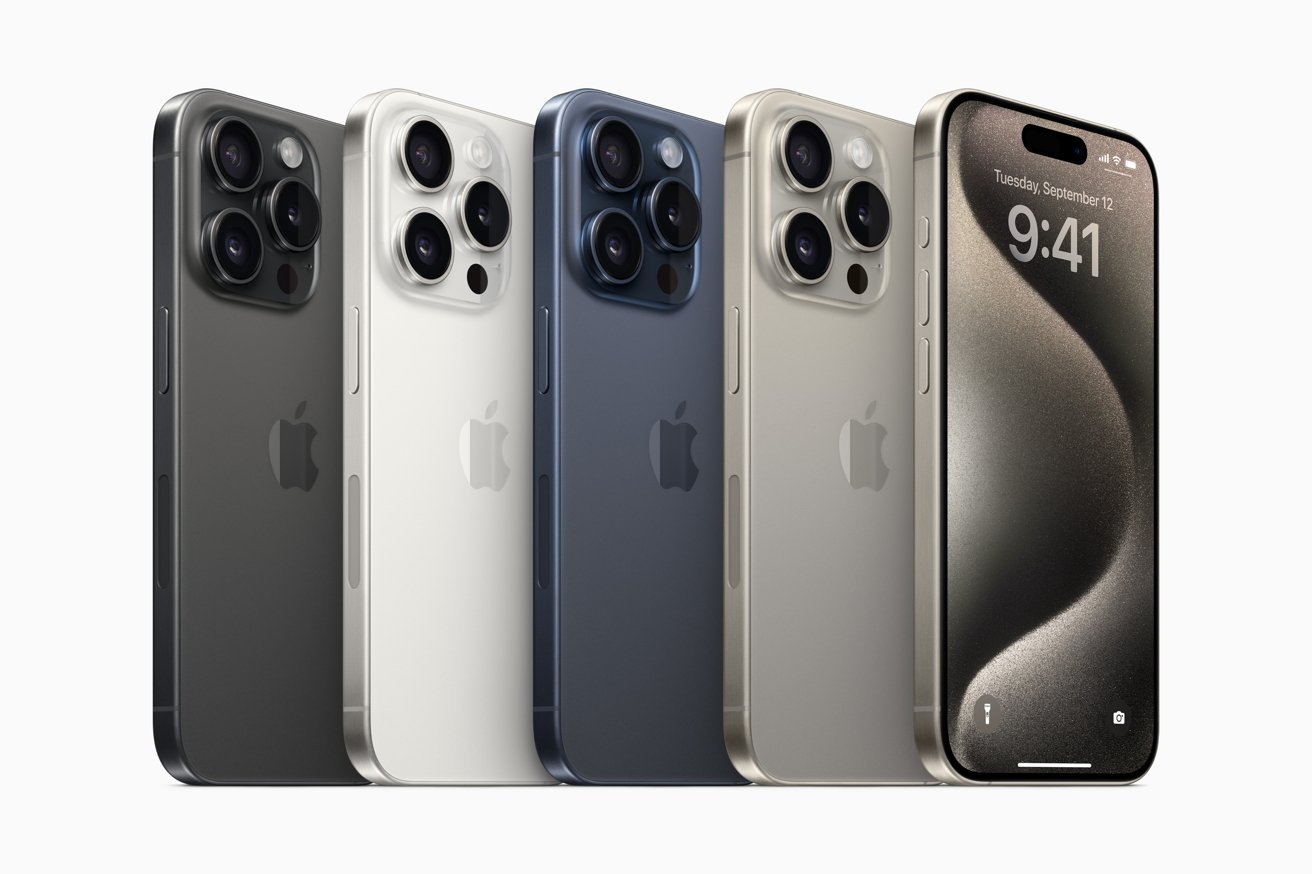 The iPhone 15 has gained significant attention and demand in China, exceeding initial expectations and countering previous predictions of potential challenges for the company due to increased competition from Huawei and government restrictions on iPhone usage.
Shortly after the launch of the iPhone 15, Apple's official website in mainland China experienced technical difficulties due to the high traffic volume. This led to increased purchasing activity across various sales channels throughout the region.
The iPhone 15 series has generated remarkable pre-order activity on e-commerce sites like Alibaba's Tmall and JD.com. According to SCMP, the initial batch of iPhone 15 Pro and iPhone 15 Pro Max units up for pre-order on Tmall was sold out in less than 60 seconds after preorders began. Tmall officials had to restock nine times in under half an hour, with the iPhone 15 Pro Max being the most popular choice.
JD.com saw its customers place over 3 million pre-orders for all four models of the iPhone 15 as of Monday. The iPhone 15 dominated the premium smartphone category on JD.com, outpacing its competitors.
Additionally, on-demand service platforms like Meituan and Ele.me now offer the iPhone 15 alongside more traditional online retailers. Meituan has teamed up with over 5,000 authorized Apple product retailers in the country and successfully sold 200 million yuan worth of iPhone 15 models in the initial 30 minutes of last Friday's presales session.
Similarly, Ele.me has partnered with over 3,000 Apple retailers and assured customers of delivering new iPhones within 30 minutes after they are officially shipped on September 22.
The iPhone 15 lineup consists of four models starting at 5,999 yuan for the base iPhone 15 model. The premium iPhone 15 Pro and iPhone 15 Pro Max models are priced between 7,999 and 13,999 yuan and feature Apple's A17 Pro, the industry's first 3-nanometer chip.
In contrast, Huawei's Mate 60 Pro, which uses a made-in-China chip with 7-nanometer technology, is priced at 6,999 yuan.
Despite these successes, Apple is navigating a partial ban on government usage in China. While China's foreign ministry denies any government law or regulation banning iPhone use, several government agencies have issued notices instructing their employees not to use iPhones within government buildings.
According to Apple analyst Ming-Chi Kuo, demand for the high-end iPhone 15 Pro Max is strong, while demand for the standard iPhone 15 models is consistent with last year's numbers.