Initial display orders for iPhone 15 Pro far exceeded iPhone 14 Pro mix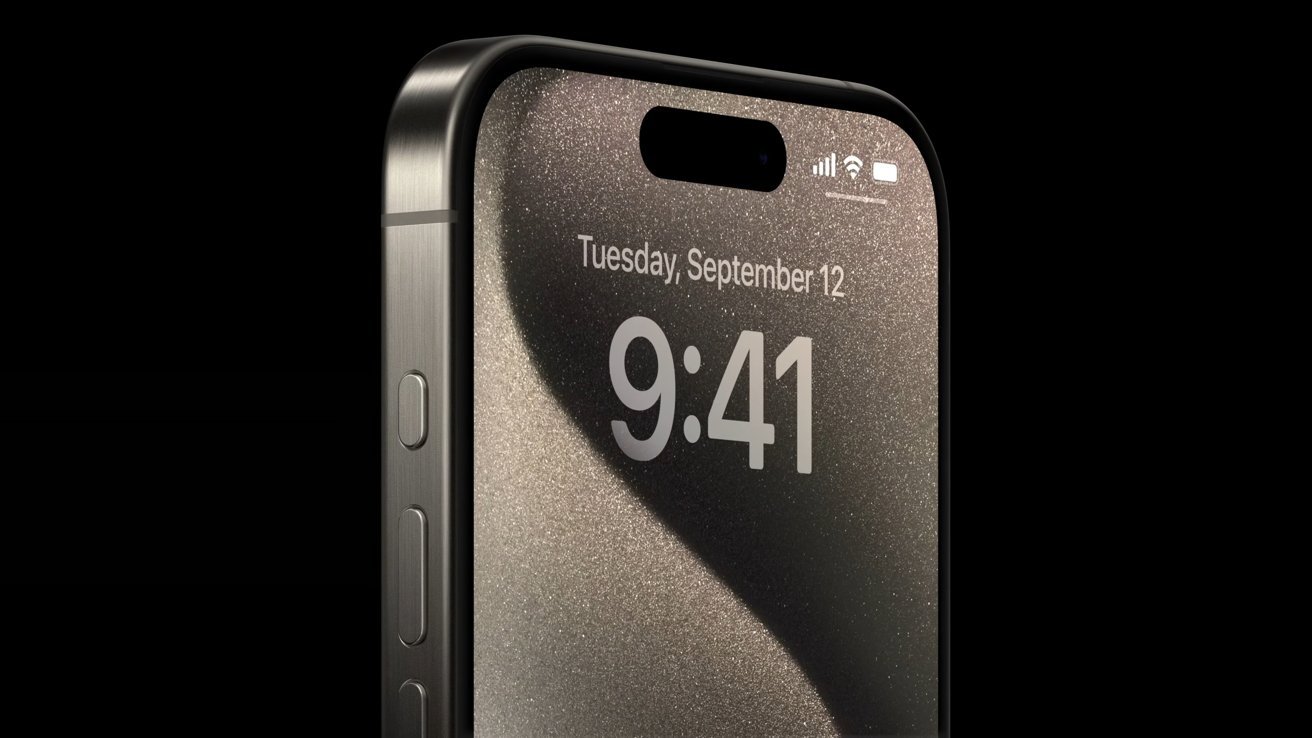 In preparation for the launch of the iPhone 15, Apple's shipments of display panels for the series was higher in August 2023 than the iPhone 14 versions the previous year, with the Pro models also having a much higher proportion of units than one year prior.
Ahead of the September introduction of new iPhones, Apple has to arrange for its supply chain to send shipments of displays to its assembly partners. In the months ahead of the release, the proportion of shipments Apple orders can change over time depending on demand.
According to data from Display Supply Chain Consultants, the volume of shipments for display panels used in the iPhone 15 generation was up 23% in August compared to the iPhone 14 generation in August 2022.
While this could infer higher demand, it's also possibly down to Apple minimizing supply chain issues for the iPhone 15 in general, versus the chronically delayed iPhone 14 Pro line caused by COVID issues in China affecting a major factory.
For the three-month period from June to August, DSCC data shows off how Apple's orders for models varies over time. Including changes in orders for the Pro models and non-Pro editions.
In June 2022, the iPhone 14 Pro models made up about 35% of shipments, with similar proportions for the iPhone 15 Pro models in June 2023. In July 2022, Pro models accounted for around 45% of shipments, while July 2023 saw the split shift almost to 50%.
In August 2022, the share tipped a little over 50% for the iPhone 14 Pro models, but in August 2023, the iPhone 15 Pro and Pro Max had a 59% share.
Across the three-month period, iPhone 14 Pro models had a 49% share in 2022, while iPhone 15 Pro models managed a 55% share in 2023.
The Monday note from DSCC also comments about display production shares, with Samsung Display having a commanding share of 91% of display orders for the iPhone 15 series in the three-month period. By contrast, it had an 84% share for the 2022 iPhone 14 series.
In August 2023, Samsung Display's supply for all four models helped preserve its market share at 87%, while LG Display secured 13%, after gaining a 9% share of iPhone 15 Pro orders in that month.