Hands on with all the changes in the first beta of iOS 17.1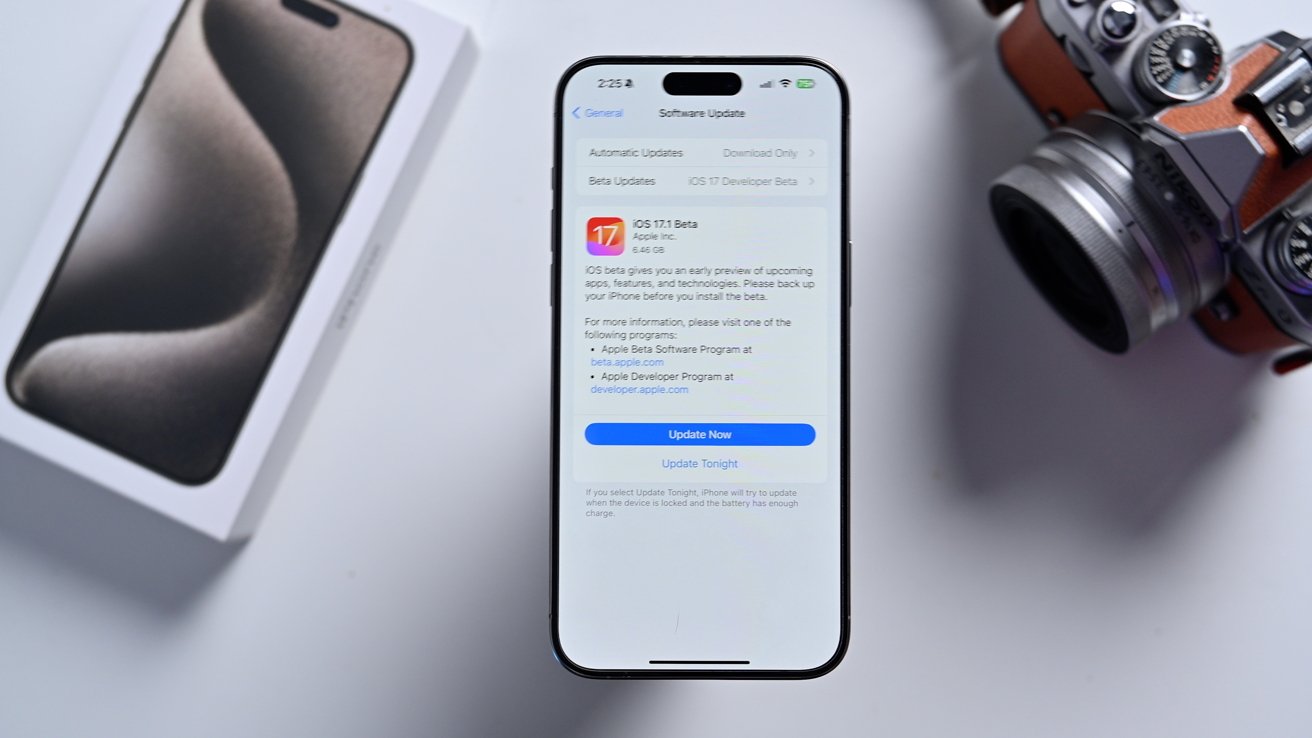 The first beta of iOS 17.1 has been released with several new features and changes. We go hands on to check them out ahead of the public release.
The initial developer beta of iOS 17.1 has arrived, and a full release is likely expected in late October. Weighing in at nearly 7GB on our iPhone 15 Pro Max, this update will continue to refine the massive iOS 17 update.
We still don't have the Journal app in this first beta, but there is still time before release for it to be added.
In the meantime, we have a number of changes to check out now.
Music app changes in iOS 17.1
Diving first into the Music app, Apple is prepping some changes ahead of bigger upcoming features. For example, it will be adding a playlist of your songs that you have selected as favorites.
That heart has been replaced with a new, easily-tappable star in the contextual to favorite a song.
You've always been able to create your own album artwork, but iOS 17.1 brings more power directly to the Music app.
When you edit a playlist, you can upload your own image for the cover artwork or you can swipe through and choose from several different patterns.
These patterns will automatically pull the title you gave the playlist that look better than the collage of albums it usually defaults to.
Below your playlist tracks, there is a new section for recommended tracks. You can tap on any of these songs to preview them, and if you like them, there is a plus button to add them to that playlist.
The songs seem to be generated based on the songs already in the playlist, in similar genres or by related artists.
AirDrop over the Internet
Another missing iOS 17 feature was the ability to transfer large files via AirDrop over the internet. That is being delivered in iOS 17.1.
When you go to transfer a file with AirDrop, you're able to walk away from the other person and the file will continue to transfer. There's a new toggle within Settings that lets you control whether it will continue to work over cellular, or just Wi-Fi.
Related to AirDrop, the accompanying watchOS 10.1 update also rolled out in beta and includes support for NameDrop on Apple Watch.
Other features and omissions in iOS 17.1
For UK users, select banks now support balances in Apple Wallet. You can view your account balance in the wallet without having to open any other apps or websites.
If you turn on the flashlight on iPhone 14, a new icon displays in the Dynamic Island. This was previously an iPhone 15 exclusive feature.
Finally, Apple oddly removed all of its new ringtones that it added with iOS 17. Chances are they will return with the final release of this update.