What's new in iOS 17.1 beta 2: StandBy mode options, ringtones, & more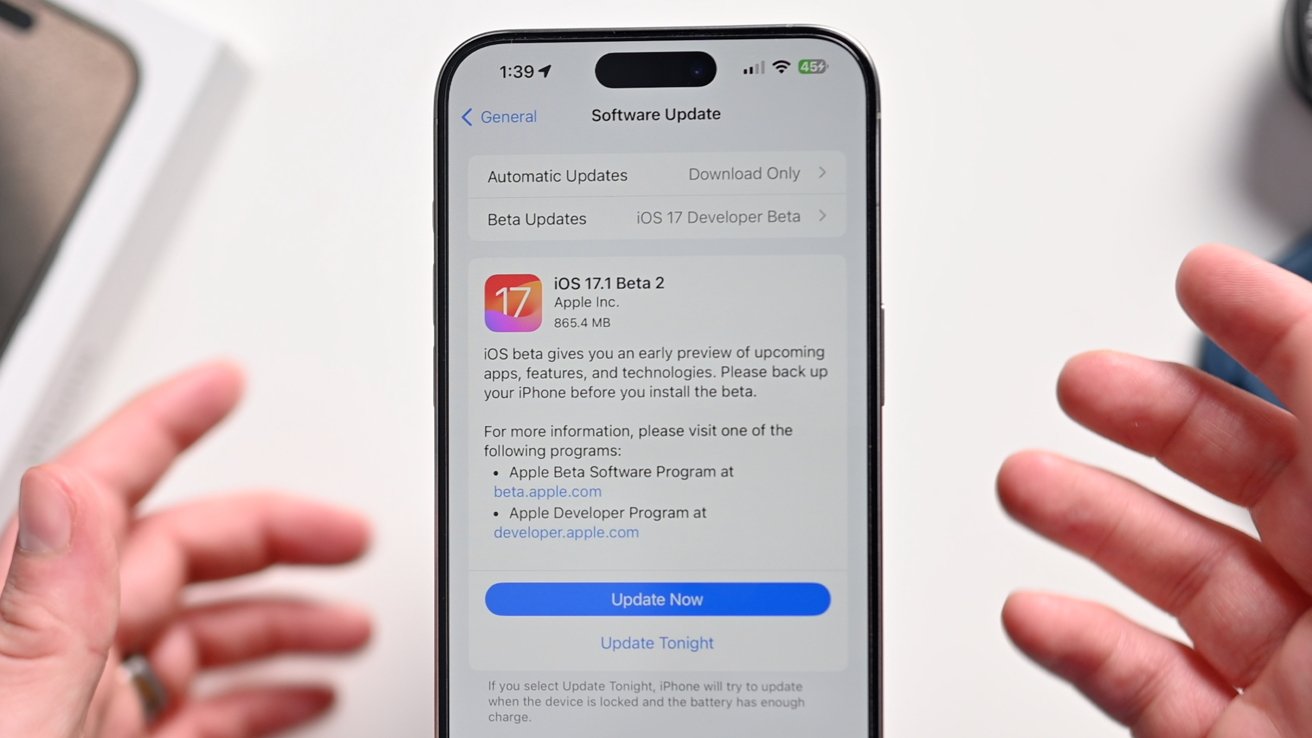 The second beta of iOS 17.1 was released this week and we installed it on our new iPhone 15 Pro Max to see what new features or changes it holds. Let's dig in.
This latest developer beta weighed in at just under 900MB for our iPhone, though your model mileage may vary based on your device. The version number is 21B5056e where the "e" at the end will get closer to "a" as we approach release.
We thought that Apple could be ready to include the as-of-yet-unreleased Journal app with iOS 17.1, but as of this second beta that doesn't appear to be the case. It could still happen by release, but it would be unusual to not have it available for testing earlier in the cycle.
Changes in iOS 17.1 beta 2
After plenty of user feedback, Apple is providing display options for StandBy mode. Many users disliked that the display would turn off after a period of time.
The new setting gives users of the iPhone 14 Pro, iPhone 14 Pro Max, iPhone 15 Pro, and iPhone 15 Pro Max three options for StandBy mode.
The display can turn off and on automatically, after 20 seconds, or never. The ability to stay on requires the always-on display found on the last-two generations of pro iPhones, which is why it only supports those outlined above.
Beta 2 also returns the ringtones and text tones that were included with iOS 17 but absent in the first beta of iOS 17.1. The first iOS 17.1 beta was seemingly compiled before iOS 17 was released so they didn't make it into that first developer release.
This also fixed a bug that prevented custom tones from being set and from widgets appearing blank in macOS Sonoma.
Coming soon
Apple will likely release a public beta of iOS 17.1 beta 2 on Wednesday. The next developer beta will probably arrive on October 10th.
What isn't clear, is whether Apple will opt to quickly release an iOS 17.0.3 build to address the overheating issue plaguing the iPhone 15 series or if it will bundle it with iOS 17.1 later this month.
Time will tell which route Apple takes. Spot any other changes? Let me know on X @Andrew_OSU.