Valve kills CS:GO on macOS, won't launch Mac Counter-Strike 2 either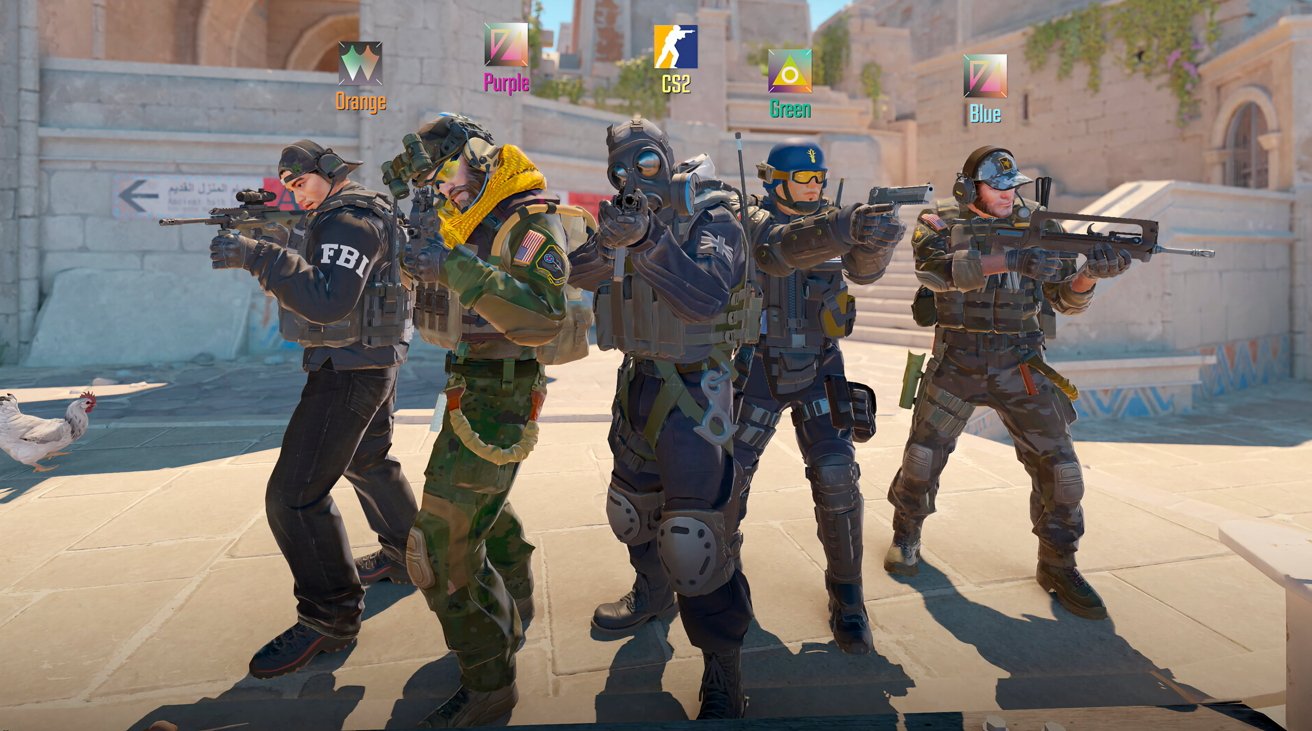 Valve's "Counter-Strike 2" won't be coming to Mac in the future, and at the same time, the company has killed "Counter-Strike: Global Offensive" on Mac.
Counter-Strike 2 launched on September 27 as an upgrade to Valve's long-standing team-based first-person shooter, as a continuation of the long-running CS:GO. However, players waiting for a macOS version will be missing out, as a version for Apple's hardware isn't on the way.
In a Monday note to Steam Support for the legacy CS:GO version, Valve writes that it has "made the difficult decision to discontinue support for older hardware," which included DirectX 9 and 32-bit operating systems. It added "Similarly, we will no longer support macOS."
The reasoning is all down to player numbers, as Valve explains "Combined, these represented less than one percent of active CS:GO players."
From now on, Counter-Strike 2 will "exclusively support 64-bit Windows and Linux."
At the launch of Counter-Strike 2, players of CS:GO had to download a large update for the new game. However, the update broke the game for Mac players due to a lack of support, and at the time didn't include any workarounds or way to roll back the change.
The support page mentions that a legacy version of CS:GO is available to play, as a frozen build of the game. "It has all of the features of CS:GO except for official matchmaking," Valve states.
Players on macOS can receive a refund for their Prime Status Upgrade until December 1, if most of their play on CS:GO was on macOS, and that they played the game on a Mac between the March 22 Counter-Strike 2 Limited Test announcement and the game's launch. CD keys, gifts, and accounts with bans "are not eligible for a refund."