Free OWC Drive Speed app tests video transfers for iPhone videographers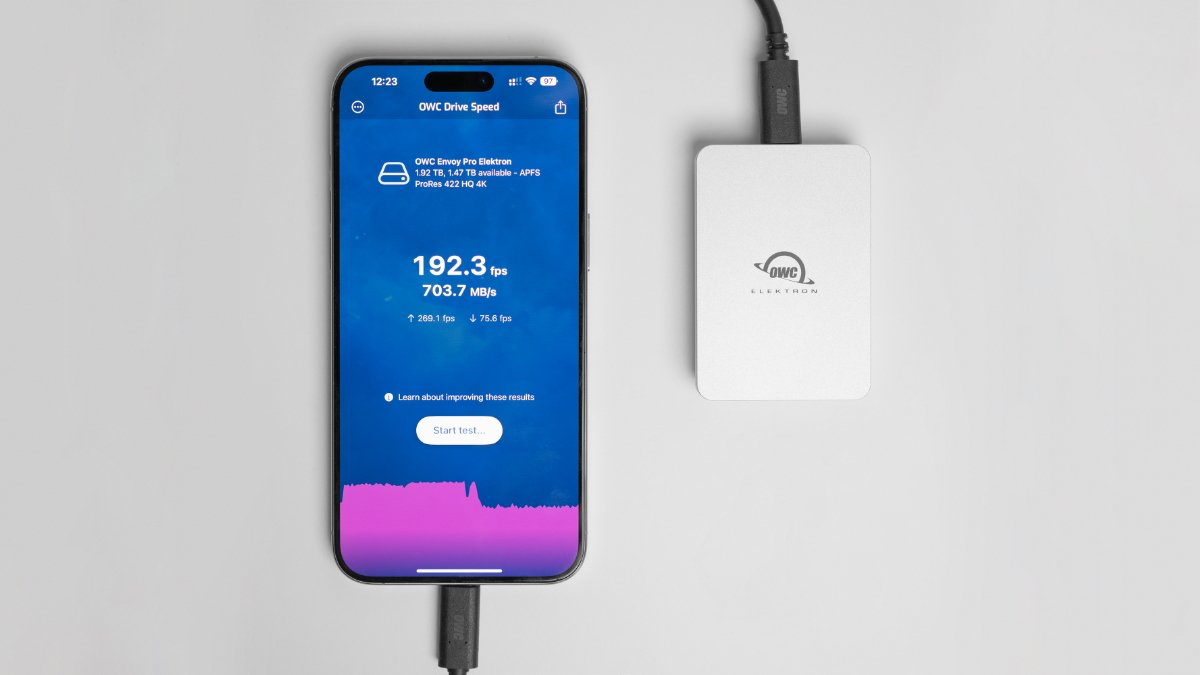 OWC has introduced a new iOS app called OWC Drive Speed, designed to track transfer rates between iPhones and external storage devices for mobile videographers.
The inclusion of USB-C in the iPhone by Apple has paved the way for new possibilities for iPhone videographers. For example, during the launch of the iPhone 15, the company briefly highlighted the ability to record directly to SSD media while capturing high-bitrate video.
Other World Computing (OWC), known for its computer hardware, accessories, and software, has introduced a new iOS app called OWC Drive Speed to aid in monitoring transfer speeds between iPhones and connected external storage devices.
The iPhone 15 Pro feature of extending storage to external drives presents new opportunities for videographers, allowing them to work with larger video files without being constrained by the iPhone's internal storage capacity. To help users navigate this feature, Drive Speed can measure and optimize the transfer rates of videos between the iPhone and external drives.
The app allows for a review of different recording variables, such as format, frame rate, and duration, to ensure smooth and efficient file exchanges, minimizing dropped frames in the process. It aims to provide a level of assurance to users regarding the storage capacity needed for their projects.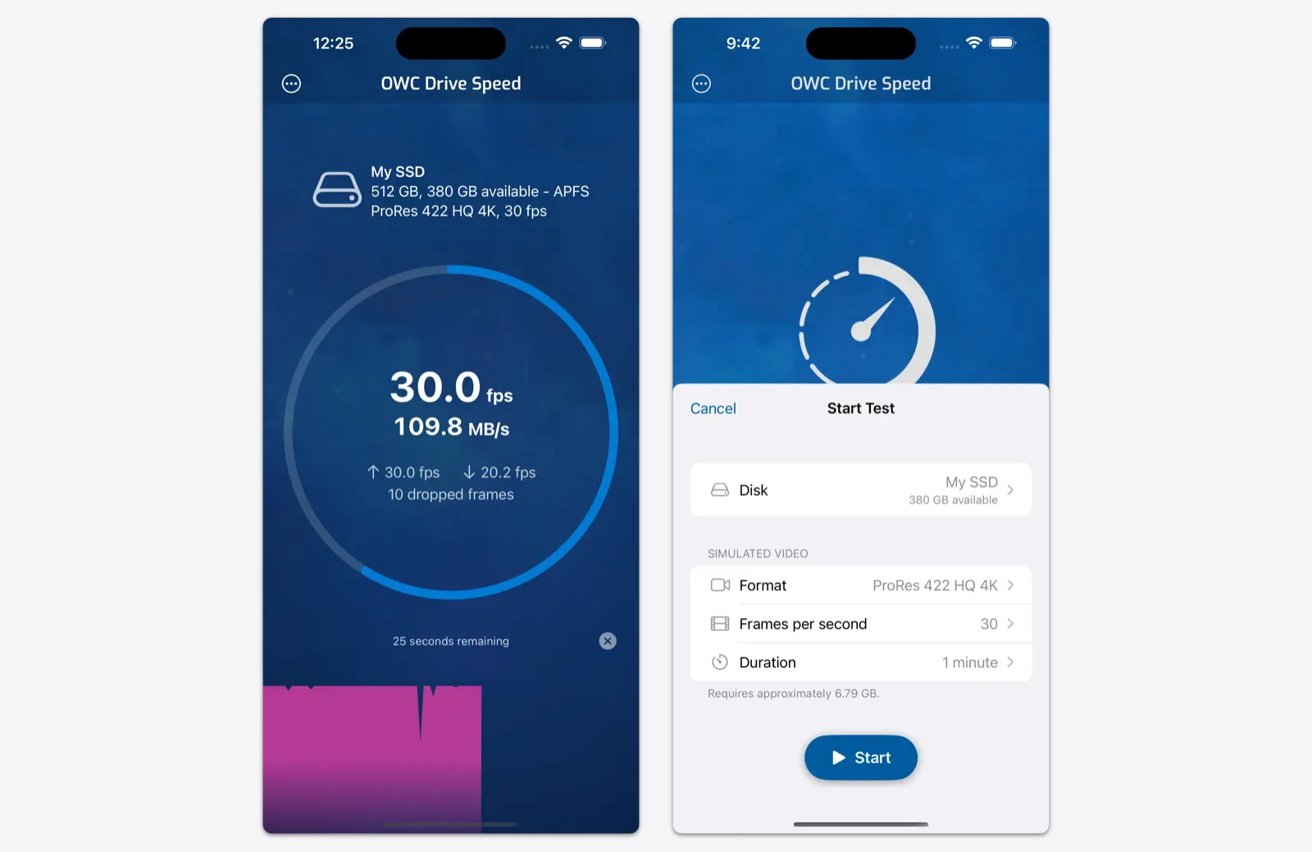 For iPhones, the free app requires iOS 17 and later. Using it on a Mac requires macOS 14.0 Sonoma and a model with an Apple M1 chip or later.
Additionally, Drive Speed offers suggestions on improving video transfers, mainly when using compact storage solutions like the OWC Envoy Elektron portable SSD, the OWC Envoy Pro mini thumb drive, and OWC cables.