visionOS beta 6 adds Persona Enrollment setup video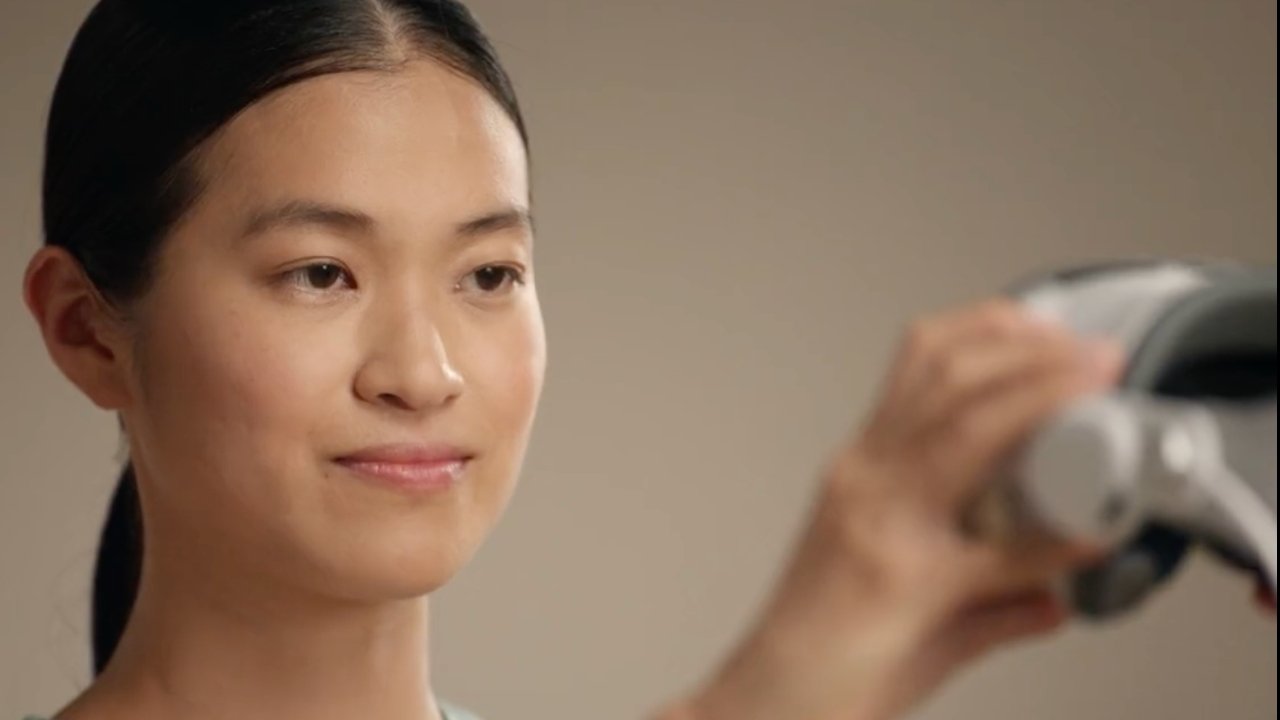 The latest Apple Vision Pro developer beta includes a video tutorial on how to set up the view of your eyes that gets shown to people on the exterior display.
Apple wants Vision Pro to appear to anyone around the user that it is as if the wearer is looking through the headset at them. In reality, a user's eyes are completely covered by the headset, and a recording of them is shown on the front display.
Now in the latest developer beta, Apple has added a tutorial that covers setting up this face and eye recording for that external display. The tutorial is new, but so is the process, which did not exist when Apple Vision Pro was first announced.
Apple calls this setup a Persona Enrollment, and it's similar in principle to how users first configure Face ID. Holding the headset with its forward cameras facing the user, Vision Pro prompts for the owner to look left, look right, and so on.
Without any apparent shortening of the sequence, Apple's tutorial video shows the process taking around 30 seconds to complete.
The video was spotted in the developer beta by Twitter/X user @M1Astra.
This text has been updated showing new information regarding Apple Vision Pro Light Seal cushions.

"Try the thicker N+ or W+ Light Seal cushion in the Apple Vision Pro packaging so your eyes are farther from the displays."

"Try the thinner N or W Light Seal cushion in the https://t.co/5pcCRBgLdC pic.twitter.com/17W8zOLoMx

— M1 (@M1Astra) November 14, 2023
At the same time, he or she has spotted a text list of Vision Pro suggestions. Most significantly, they include a prompt to "try the thicker N+ or W+ Light Seal cushion... so your eyes are farther from the displays."
Apple continues to say that Vision Pro is on track for release early in 2024.