NFL has nothing better to do than mistake an iPad Glove for an injury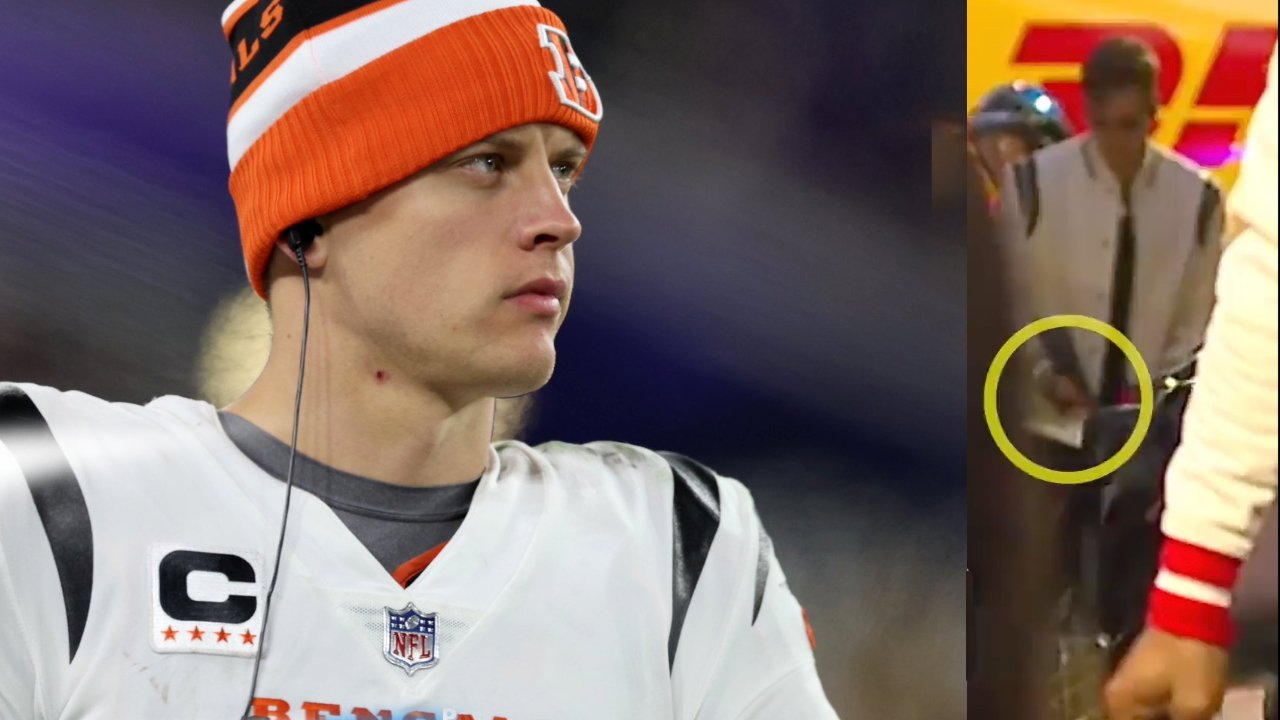 While carrying an iPad, Cincinnati Bengals' player Joe Burrow wore a tablet glove before a game, then injured his wrist during it — and now crack NFL investigators are looking for a molehill.
It's "CSI: NFL" as social media footage of Burrow wearing something on his wrist has been slowed down, highlighted, possibly deleted, and maybe then recovered. It's all very suspicious, until you see the footage and without ever having heard of tablet gloves, immediately know that he's wearing an tablet glove.
Tablet gloves exist, still, believe it or not. Originally intended as a primitive form of palm rejection, a modern tablet glove fits over the hand and just keeps smudges down on an iPad, but otherwise doesn't get in your way. You haven't got one, it's not going on your Christmas list, but artists — and seemingly the Bengals star quarterback Joe Burrow — like them.
Presumably after watching the social media video, the NFL is not wondering who invented such a thing as iPad gloves, they're focusing on the real issue here. Which is apparently that the Bengals did not list Burrow on their injury report before the game.
In the NFL's defence, the Bengals presumably did not list him because he wasn't injured before the game — but then he did get injured during it. And that injury was to the same wrist.
It's practically a conspiracy.
"It looked like he sprained his [right] wrist," Bengals coach Zach Taylor said to The Guardian newspaper. "Fell on it early in the game and then felt it on the touchdown pass."
Burrow left the game in the second quarter, and the Bengals are now bottom of the division after losing to the Ravens 34-20.
The way the NFL tells it, at least according to ESPN Senior NFL Insider Adam Schefter on Twitter/X, is that Burrow seemed to be wearing "a device that looked like a soft cast on his thumb" before the game. And anyway, the Bengals deleted that photo of him later, so it's got to be serious.
It actually could be. Despite the glove clearly not being a splint, the NFL is reportedly regarding this as a matter of compliance with the sport's Injury Report policy. Teams failing to abide by that can be fined — or even lose a draft pick.