Best M2 MacBook Air Deals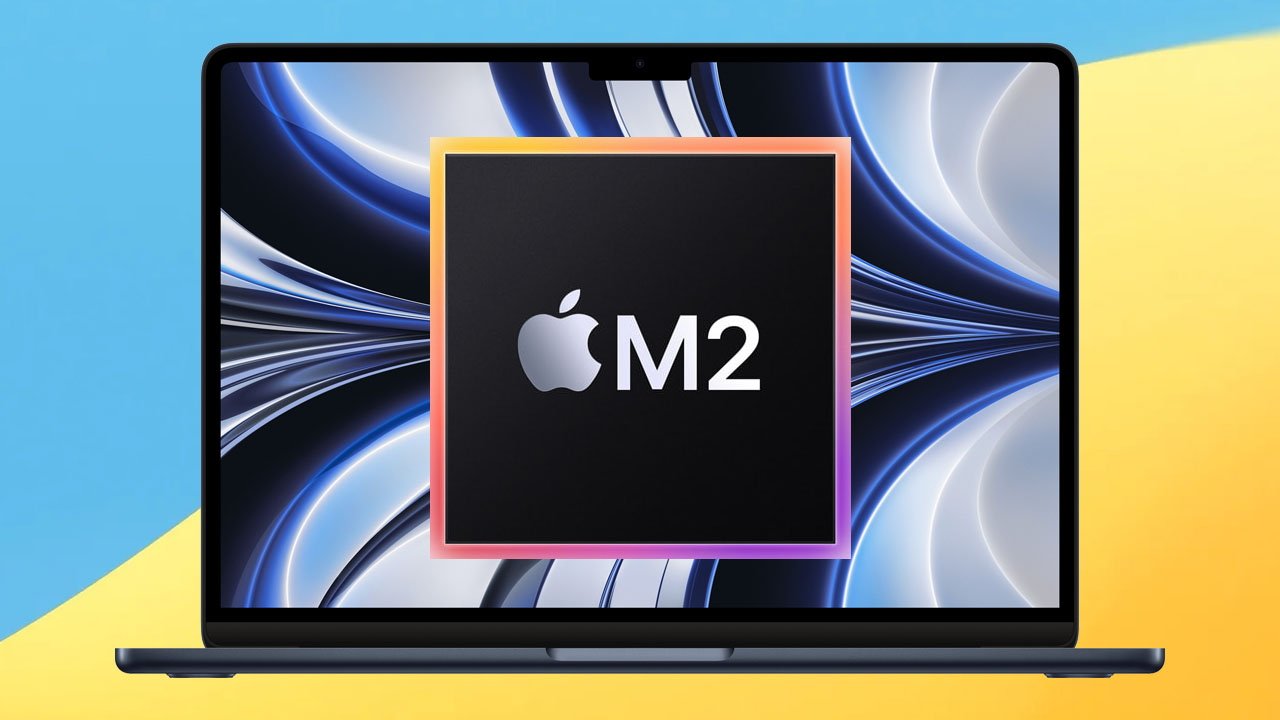 Apple's M2 MacBook Air will be available to purchase starting July 8, 2022. Stay tuned for exclusive discounts on the thin-and-light notebooks and check out our cheap M1 MacBook Air deals below.
● Prices start at $1,199
● All-new design and all-day battery life
● Top choice for students



AppleInsider is supported by its audience and may earn commission as an Amazon Associate and affiliate partner on qualifying purchases. These affiliate partnerships do not influence our editorial content.
The 2022 MacBook Air is powered by Apple's new M2 chip and features a sleek design in an all-new aluminum enclosure. It also has a 13.6-inch Liquid Retina display with 500 nits of brightness, along with all-day battery life. It's an excellent laptop for students, professionals, and anyone who needs a portable computer that can handle everyday tasks with ease.
M2 MacBook Air Deals
If you're on the lookout for a great deal on a MacBook Air, you've come to the right place. We'll be rounding up the best M2 MacBook Air deals so you can get your hands on Apple's latest ultraportable laptop when orders go live on July 8.
Need a MacBook right away? Check out our list of the best M1 MacBook Air deals below. You won't be disappointed.
Current MacBook Air coupon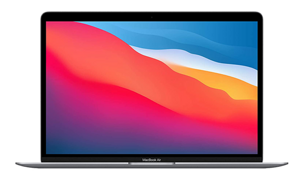 M1 MacBook Air
---
Equipped with Apple's M1 chip, the 13.3-inch MacBook Air has Touch ID, two Thunderbolt / USB 4 ports and offers up to 18 hours of battery life.
2022 MacBook Air pricing
The M2 MacBook Air comes in your choice of four finishes: Silver, Space Gray, Starlight and Midnight. With a retail starting price of $1,199, it rings in $200 more than the $999 standard M1 MacBook Air, which will still be sold alongside the M2 models.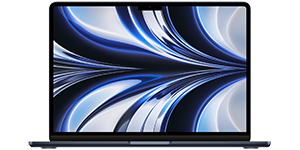 M2 MacBook Air Prices
AppleInsider may earn commission on products purchased through affiliate links.
---
| Configurations | | | | | Discount |
| --- | --- | --- | --- | --- | --- |
| M2 (8-core GPU), 8GB, 256GB, Midnight | $1,199.00 | | | | $0.00 |
| M2 (8-core GPU), 8GB, 256GB, Starlight | $1,199.00 | | | | $0.00 |
| M2 (8-core GPU), 8GB, 256GB, Space Gray | $1,199.00 | | | | $0.00 |
| M2 (8-core GPU), 8GB, 256GB, Silver | $1,199.00 | | | | $0.00 |
| M2 (8-core GPU), 8GB, 512GB, Midnight | $1,399.00 | | n/a | n/a | $0.00 |
| M2 (8-core GPU), 8GB, 512GB, Starlight | $1,399.00 | | n/a | n/a | $0.00 |
| M2 (8-core GPU), 8GB, 512GB, Space Gray | $1,399.00 | | n/a | n/a | $0.00 |
| M2 (8-core GPU), 8GB, 512GB, Silver | $1,399.00 | | n/a | n/a | $0.00 |
| M2 (8-core GPU), 8GB, 1TB, Midnight | $1,599.00 | | n/a | n/a | $0.00 |
| M2 (8-core GPU), 8GB, 1TB, Starlight | $1,599.00 | | n/a | n/a | $0.00 |
| M2 (8-core GPU), 8GB, 1TB, Space Gray | $1,599.00 | | n/a | n/a | $0.00 |
| M2 (8-core GPU), 8GB, 1TB, Silver | $1,599.00 | | n/a | n/a | $0.00 |
| M2 (8-core GPU), 8GB, 2TB, Midnight | $1,999.00 | | n/a | n/a | $0.00 |
| M2 (8-core GPU), 8GB, 2TB, Starlight | $1,999.00 | | n/a | n/a | $0.00 |
| M2 (8-core GPU), 8GB, 2TB, Space Gray | $1,999.00 | | n/a | n/a | $0.00 |
| M2 (8-core GPU), 8GB, 2TB, Silver | $1,999.00 | | n/a | n/a | $0.00 |
| M2 (8-core GPU), 16GB, 256GB, Midnight | $1,399.00 | | n/a | n/a | $0.00 |
| M2 (8-core GPU), 16GB, 256GB, Starlight | $1,399.00 | | n/a | n/a | $0.00 |
| M2 (8-core GPU), 16GB, 256GB, Space Gray | $1,399.00 | | n/a | n/a | $0.00 |
| M2 (8-core GPU), 16GB, 256GB, Silver | $1,399.00 | | n/a | n/a | $0.00 |
| M2 (8-core GPU), 16GB, 512GB, Midnight | $1,599.00 | | n/a | n/a | $0.00 |
| M2 (8-core GPU), 16GB, 512GB, Starlight | $1,599.00 | | n/a | n/a | $0.00 |
| M2 (8-core GPU), 16GB, 512GB, Space Gray | $1,599.00 | | n/a | n/a | $0.00 |
| M2 (8-core GPU), 16GB, 512GB, Silver | $1,599.00 | | n/a | n/a | $0.00 |
| M2 (8-core GPU), 16GB, 1TB, Midnight | $1,799.00 | | n/a | n/a | $0.00 |
| M2 (8-core GPU), 16GB, 1TB, Starlight | $1,799.00 | | n/a | n/a | $0.00 |
| M2 (8-core GPU), 16GB, 1TB, Space Gray | $1,799.00 | | n/a | n/a | $0.00 |
| M2 (8-core GPU), 16GB, 1TB, Silver | $1,799.00 | | n/a | n/a | $0.00 |
| M2 (8-core GPU), 16GB, 2TB, Midnight | $2,199.00 | | n/a | n/a | $0.00 |
| M2 (8-core GPU), 16GB, 2TB, Starlight | $2,199.00 | | n/a | n/a | $0.00 |
| M2 (8-core GPU), 16GB, 2TB, Space Gray | $2,199.00 | | n/a | n/a | $0.00 |
| M2 (8-core GPU), 16GB, 2TB, Silver | $2,199.00 | | n/a | n/a | $0.00 |
| M2 (8-core GPU), 24GB, 256GB, Midnight | $1,599.00 | | n/a | n/a | $0.00 |
| M2 (8-core GPU), 24GB, 256GB, Starlight | $1,599.00 | | n/a | n/a | $0.00 |
| M2 (8-core GPU), 24GB, 256GB, Space Gray | $1,599.00 | | n/a | n/a | $0.00 |
| M2 (8-core GPU), 24GB, 256GB, Silver | $1,599.00 | | n/a | n/a | $0.00 |
| M2 (8-core GPU), 24GB, 512GB, Midnight | $1,799.00 | | n/a | n/a | $0.00 |
| M2 (8-core GPU), 24GB, 512GB, Starlight | $1,799.00 | | n/a | n/a | $0.00 |
| M2 (8-core GPU), 24GB, 512GB, Space Gray | $1,799.00 | | n/a | n/a | $0.00 |
| M2 (8-core GPU), 24GB, 512GB, Silver | $1,799.00 | | n/a | n/a | $0.00 |
| M2 (8-core GPU), 24GB, 1TB, Midnight | $1,999.00 | | n/a | n/a | $0.00 |
| M2 (8-core GPU), 24GB, 1TB, Starlight | $1,999.00 | | n/a | n/a | $0.00 |
| M2 (8-core GPU), 24GB, 1TB, Space Gray | $1,999.00 | | n/a | n/a | $0.00 |
| M2 (10-core GPU), 8GB, 512GB, Midnight | $1,499.00 | | n/a | | $0.00 |
| M2 (10-core GPU), 8GB, 512GB, Starlight | $1,499.00 | | | | $0.00 |
| M2 (10-core GPU), 8GB, 512GB, Space Gray | $1,499.00 | | | | $0.00 |
| M2 (10-core GPU), 8GB, 512GB, Silver | $1,499.00 | | | | $0.00 |
Must-read coverage