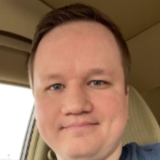 Daniel Hipskind


---
Daniel Hipskind has been using Macs since he was ten years old. He got into developing iOS apps and jailbreaking with an iPod touch. Soon after that, he started making amateur YouTube videos in 2009 when he was 14 years old.
While in high school, he took an Introduction to Journalism class. He applied to join the High School newspaper and received a position as an Opinion Writer. As time went on, he became the Opinion Editor and later the Editor-in-Chief of the newspaper.
In college, he continued to contribute to his college's newspaper. He also watched Apple and the iOS jailbreak scene closely.
Later on, he started his own news organization called Apple Terminal. He closed the company due to a lack of funds, and, shortly after, he furthered his career by joining AppleInsider in early May 2021.
Daniel is currently a full-time Associate Editor for AppleInsider. He manages the daily Best Deals articles, helps with the Inside pages, and more!