2016 MacBook Pros with Touch Bar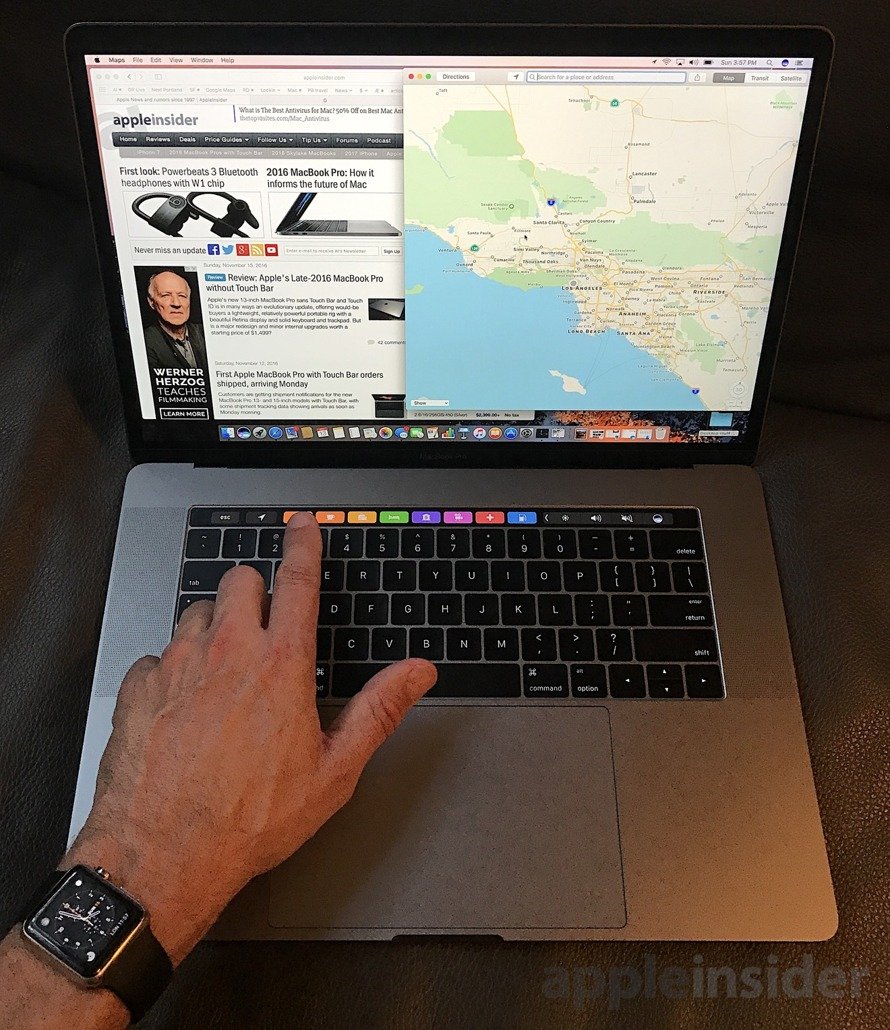 ⚠️ This content has been preserved for historical or organizational purposes, but is no longer being maintained. It is unlikely to be updated further and may contain duplicate or outdated information.
The MacBook Pro saw major upgrades during Apple's live event on October 27, 2016. The portable is thinner, lighter and faster. New features include a larger trackpad, a new keyboard, Touch Bar, Touch ID and four Thunderbolt 3/USB-C ports. The 2016 MacBook Pro is a major redesign to Apple's flagship notebook.
● November shipping date
● OLED Touch Bar and Touch ID
● Faster 7th-gen Intel CPU
● 10-hour battery life
● Screen sizes of 13" and 15"
● Faster SSD
● Speaker redesign
● New, thinner chassis
● 4 USB-C ports with Thunderbolt 3 support
● Space grey and silver color options
● 130% faster graphics
● 67% brighter display
● 17% thinner and 13% lighter

---
Get Apple News Directly in Your Inbox