New MacBook Pro drops optical audio out through headphone jack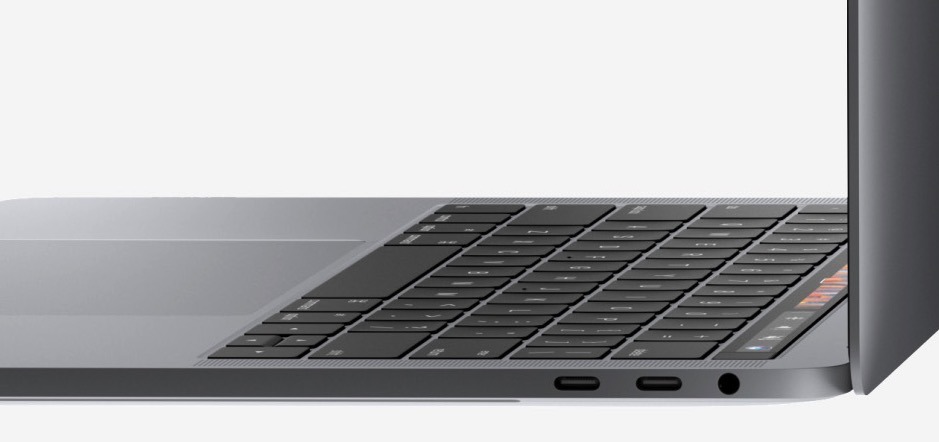 Diving deep into Apple's specifications, AppleInsider has learned that optical audio output capability found on previous MacBook Pro models does not exist on the 13-inch MacBook Pro with function keys, and is likely not on the higher-end models either.
The technical specifications for the new MacBook Pro on all 13- and 15-inch models list the audio port as simply a "3.5-mm headphone jack" with no other amplifying information. In the 2015, and earlier, MacBook Pro, and every other Mac model with optical audio out on the 3.5mm jack, the listing is amplified with a statement like "support for audio line out (digital/analog)."
Additionally, the system profiler's report on the 13-inch MacBook Pro has no listing for S/PDIF Optical Digital Audio Output, while the 2012 and 2015 Retina MacBook Pro models do.
AppleInsider contacted Apple about the matter, and was told that the feature was removed due to a lack of customers using the functionality. Additionally, we were told that "plenty of USB-C zero-latency professional peripherals are available now, or coming very soon" featuring optical audio out connectivity.
The 2016 MacBook Pro isn't the only Apple device to lose optical audio out connectors. The TOSlink connector on the Apple TV media playback device was removed between the third and fourth generations of the device, and in its place was put a USB-C port allowing for unit service and screen capture features when connected to a computer.
The 2016 MacBook Pro family, announced Thursday, is a major redesign to Apple's flagship notebook, and comes in screen sizes of 13 and 15 inches, with core models starting at $1,799 and shipping in two to three weeks. AppleInsider was at the event, and was able to spend some time with all the latest hardware.