» » »
How to use Apple Fitness without an Apple Watch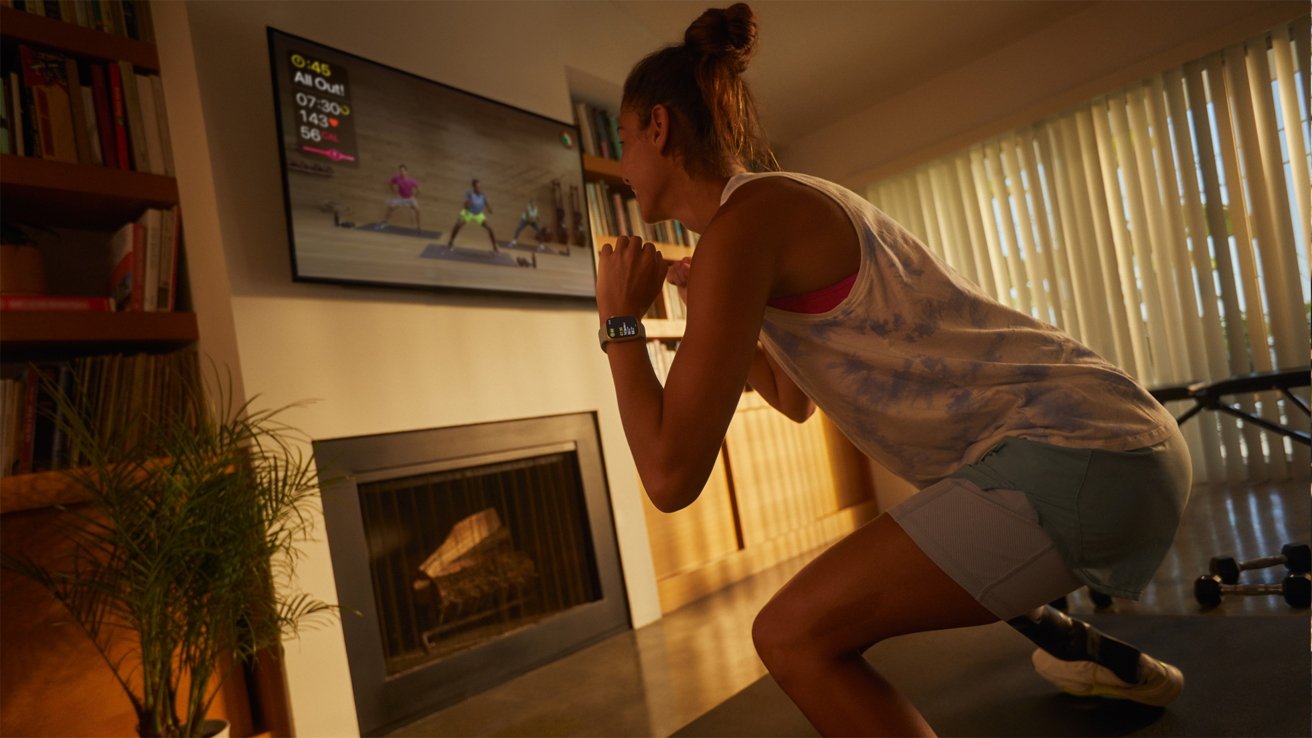 With iOS 16, everyone with an iPhone can now track workouts in the Apple Fitness+ app. Here's how to get started with tracking your activity.
Prior to iOS 16, the only way to "Close Your Rings" was to wear an Apple Watch while being active throughout the day. There were all these extra workouts available in the paid Apple Fitness+ subscription, but unless you were wearing an Apple Watch, you couldn't even start one of them.
Now Apple has removed this constraint — and in the process opened up Apple Fitness+ to everyone with an iPhone, regardless of whether they also have an Apple Watch.
What you'll need:
Any iPhone that's compatible with iOS 16
A wifi or cellular connection
The iOS 16 requirement means you have to have an iPhone SE 2, iPhone 8, or newer. If you have those, you get started through these steps:
Open the Fitness app on your iPhone.
At the bottom of the app, in the middle of screen, tap Fitness+.
Fitness will prompt you to share data with Apple to improve Apple Fitness+. Select Share My Data or Don't Share My Data, depending on your preference.
Select a workout from the list, or filter using the categories along the top row, just under the Fitness+ title.
Start your workout!
Note: You can try Fitness+ free for a month, or for three months if you've recently bought an iPhone, Apple TV, or iPad.
Your iPhone will automatically track your stats like steps and movement during your workout and show you your results after you've finished exercising.
The Fitness app will also use data from third-party apps and pipe that data right into the Fitness app. You can see your progress in the "Summary" tab, under the "Workouts" category.
Your Summary tab shows monthly data, including total workouts, total time spent exercising, and your overall calories burned. You can see your daily totals on this tab as well.
Also, take note: even if you own an Apple Watch, you can still use Fitness without it. If your Watch battery is dead or it's not detected on your wrist, Fitness will prompt you to "Continue Without Apple Watch", and your iPhone will take over Fitness tracking duties.
Lastly, all of this data syncs up with Apple's built-in Health app. You can keep track of your fitness trends, see your average steps per day, and more. Of course, wearing an Apple Watch fully unlocks the potential of Fitness but with iOS 16 Apple has made it much easier for everyone to keep track of their activity.