» » »
How to share passwords with family & friends in iOS 17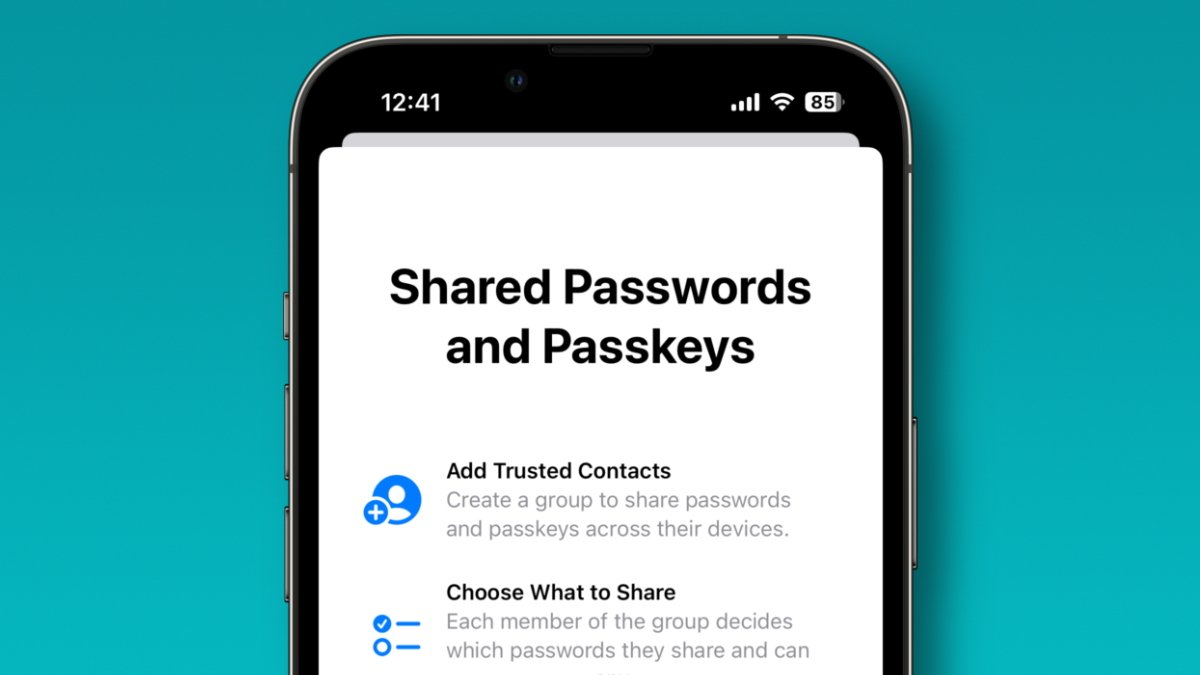 Apple has enhanced its iCloud Keychain password manager over the years, and its latest addition allows users to share passwords and passkeys. Here's how to activate the feature in iOS 17.
Users can use iCloud Keychain to ensure that their passwords and other confidential data remain synchronized across all their devices. Once authorized, iCloud Keychain automatically adds data, such as usernames, passwords, passkeys, credit card details, security codes, and Wi-Fi passwords, across all approved devices.
Before enabling iCloud Keychain, ensure that your device is updated to the most recent version of iOS, iPadOS, or macOS, and activate two-factor authentication for your Apple ID. When updating your device, the setup assistant will prompt you to configure iCloud Keychain.
Once you enable Apple's password manager, you can store your data and establish shared groups for family and friends.
How to shared password groups in iOS 17
In Settings > Passwords, you'll see a banner at the top called Family Passwords. If you don't see it, tap on the plus (+) button in the upper-right corner and tap on New Shared Group.
Next, a screen will appear that explains the feature's functions, such as adding trusted contacts, choosing what to share, and reminding you that you can add or remove people from the group.
Tap Continue, and on the next screen, you can create a group name and add people from the Contacts app — as long as they have iOS 17.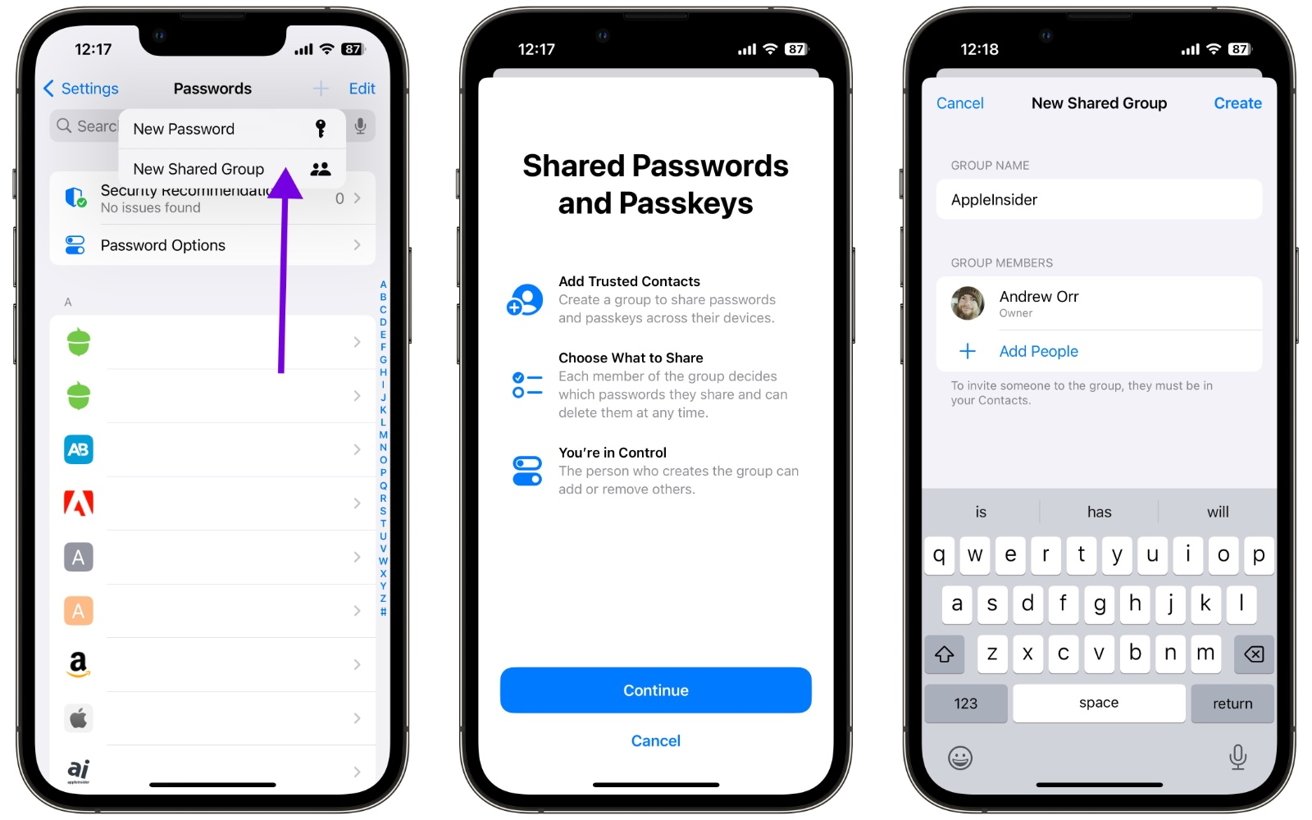 Every member within the group can modify or add passwords, ensuring that any modifications are synced to other devices. You can create multiple groups that separate iCloud Keychain data between family, work, and friends.
Shared passwords are securely stored within iCloud Keychain and benefit from end-to-end encryption. Furthermore, passkeys, Apple's password alternatives verified by the device, can be shared among users.