» »
Get the AppleInsider wallpapers for your iPhone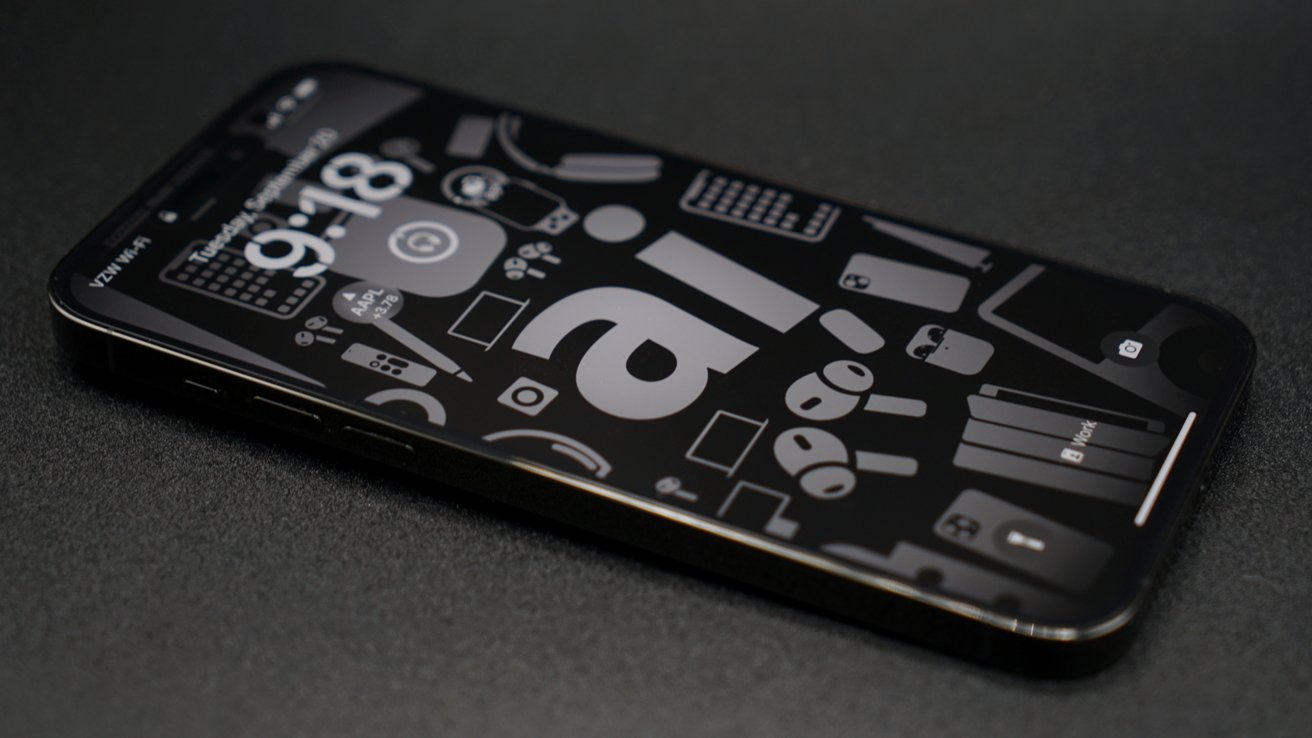 Basic Apple Guy has built a couple of gorgeous wallpapers for AppleInsider's readers, and now there's a dedicated place to get them at full resolution. Here's how to get them.
You may have noticed a custom AppleInsider wallpaper floating around some of our articles, namely the iPhone 14 Pro Max review. It was developed by Basic Apple Guy, who runs a blog based around Apple and design.
Both wallpapers are built with pieces from Basic Apple Guy's Commander series of work. The artwork for the devices is spread around the AppleInsider logo.
Don't forget to check out our guide on how to customize your iPhone from top to bottom. It explains how to assign different wallpapers to the Lock Screen and Home Screen based on the active Focus mode.
Click the links below and save the image to your Files app or Photos app to use them as a wallpaper.
The first wallpaper, on the left of the image above, shows a black AppleInsider logo outlined by many small products in grayscale. This makes an excellent Home Screen wallpaper or Safari Start Page background.
The second wallpaper — the one on the right of the image above — was designed with Lock Screens in mind. There is space at the top and bottom to keep icons and controls easily visible.
Of course, these are just samples of Basic Apple Guy's work. His blog is filled with wallpapers for your Apple products and artwork used on t-shirts that can be ordered from Cotton Bureau.