» »
How to enroll in and leave Apple's beta program on iOS & iPadOS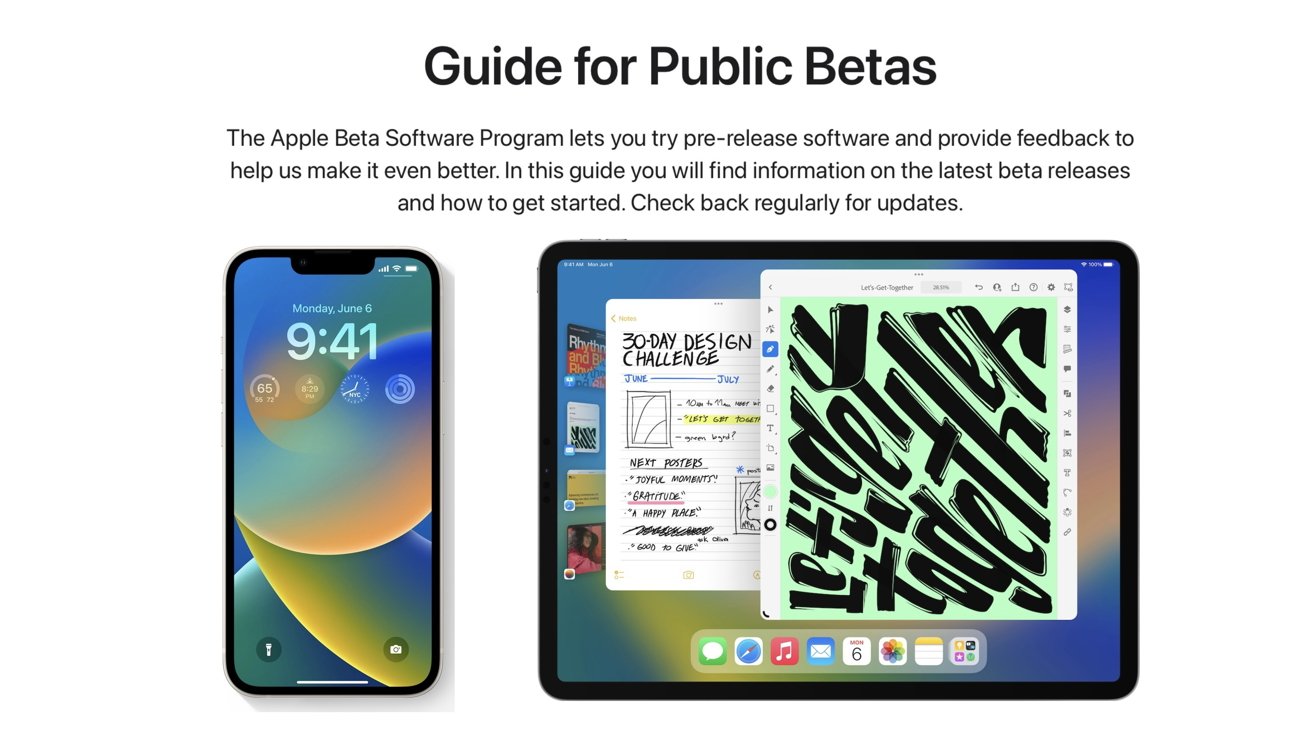 Apple allows all users to take part in their beta program for iOS and iPadOS for free. Here's how to take part in the program.
Apple has two tiers of beta programs for its operating systems. It has a paid developer tier, and it has a public tier. And, when the beta period you want to evaluate is over, you may want to remove your iPhone from the beta cycle.
Here is how to enroll in the Apple beta program, how to update your iPhone or iPad to the beta software, and how to exit the program in iOS and iPadOS.
How to enroll in Apple's public beta program
Enrolling in the program is easy and simple to do, but takes a few steps. It works the same for both iOS and iPadOS - just the downloaded files are different. Here is how to enroll in the program.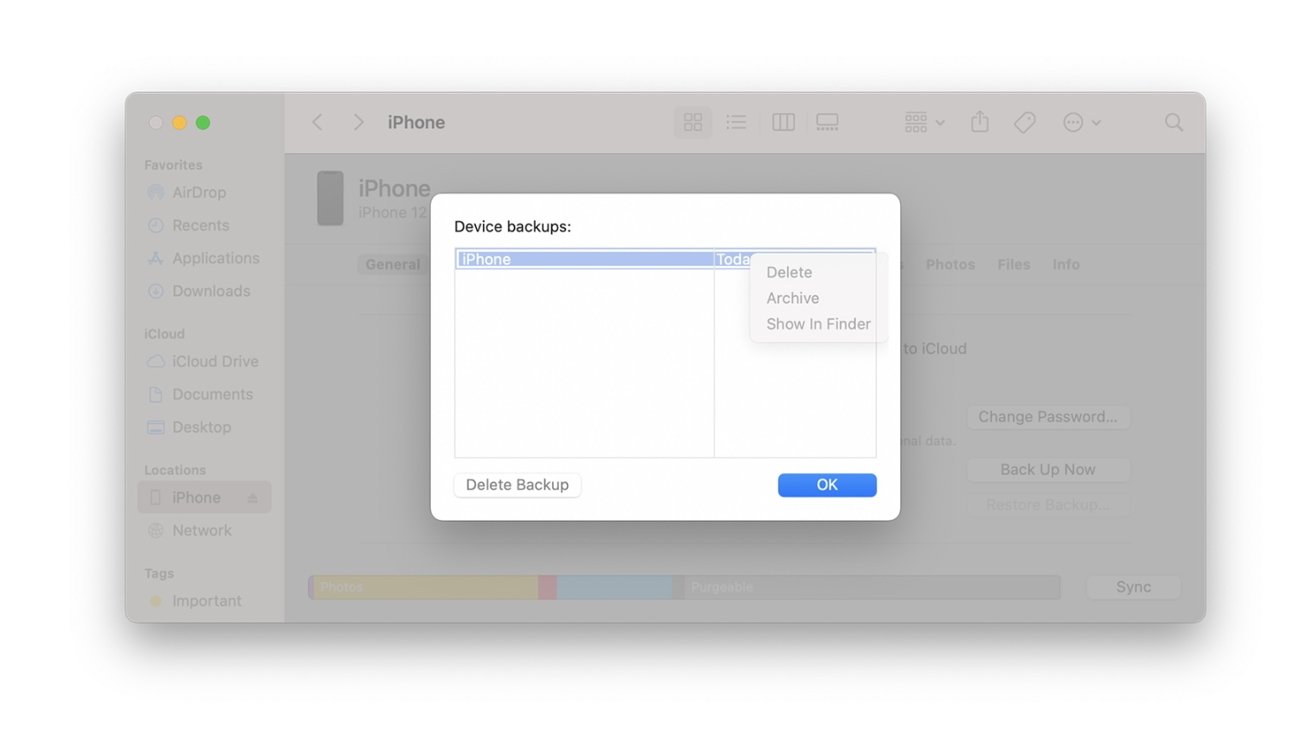 Back up your iOS and/or iPadOS device. This will ensure you have a backup with the most recent public software released in case you want to revert to it.
Go to Apple's beta website on the device you want to download the beta software on
Select Sign Up or Sign In
If you're signing up, enter all of your credentials and the email associated with your Apple ID
Select iOS or iPadOS (whichever device you are using) from the options of operating systems
Scroll down to the Get Started section and tap on the Enroll Your iOS Device (for iOS devices) or Enroll Your iPad (for iPadOS devices) text that is highlighted in blue
From there, you will download a beta profile and your iOS or iPadOS device will restart
Once your iOS or iPadOS device restarts, you're going to go into Settings
Go into General
Tap on Software Updates
The most recently available beta will appear and you will download it as you would with any other public update
Once you download the beta software, you will receive future beta releases until you uninstall the beta profile on your device.
How to exit Apple's beta program on iOS and iPadOS
Uninstalling and exiting Apple's beta program is also simple and easy to do. Here is how to no longer receive beta updates, and revert to the releases.
Go into Settings on your iOS or iPadOS device
Tap on General
Scroll down until you see VPN & Device Management and then tap on it
Tap on the iOS Beta Software Profile
Once you do, tap on Remove Profile
After doing that, your device will restart
Even though you have uninstalled the beta profile from your device, you still will be on the beta software without further action. You will have to wait until the next public software update to fully be off the beta software.
To force a reversion to the last public software, you will have to erase your device, reset it, and then download the backup you created before you downloaded the beta software.
Here is how to unenroll from the program fully.
Go to Apple's Beta website to fully unenroll
Scroll to the bottom of the page until you see Leave Apple Beta Software Program
Click on the link and verify you want to leave the program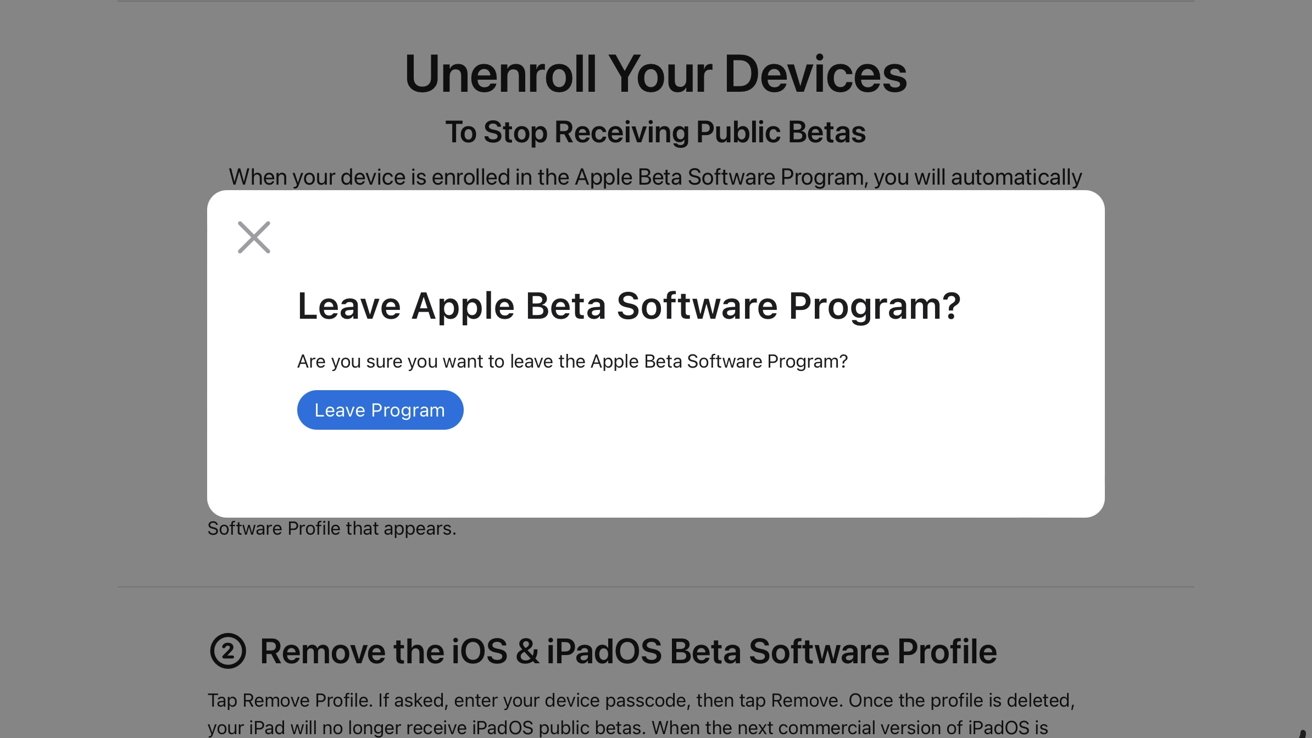 After unenrolling your device, you will only get future updates that are released to the public. You will no longer receive beta updates.
You can opt back into the beta program at any time.
Stay up to date on beta or public software
It is important to remember that you are downloading beta software, so there are bugs and crashes to be expected. Your existing apps on your device may also not be compatible with the operating system since it's still in the beta stage.
It is also recommended to download beta software on a secondary device, not your main one. It is also highly advisable to maintain backups of all your important data before taking part in a beta or making any major changes to the operating system.