Microsoft adds Retina display support to Office for Mac 2011
By AppleInsider Staff
Wednesday, September 19, 2012, 12:32 pm PT (03:32 pm ET)
Microsoft on Wednesday updated its Office for Mac 2011 productivity suite to add Retina display support for Word, Excel, PowerPoint and Outlook.

The update makes text more crisp and all key ares of the interface sharper than ever, Microsoft said in a post to its official Office for Mac blog. Users who have Microsoft AutoUpdate set to check for updates automatically will be notified that Microsoft Office 2011 for Mac version 14.2.4 is now available.

Microsoft promised on Wednesday that its team is "going back to work on even more great features" for Office for Mac. The product team welcomes comments and suggestions on its official blog. Office for Mac 2011 first launched in October of 2011.

Apple currently offers one Mac in its lineup with a high-resolution Retina display: a 15-inch MacBook Pro. The company is expected to launch a 13-inch MacBook Pro with Retina display this fall to expand the Retina lineup to two Macs.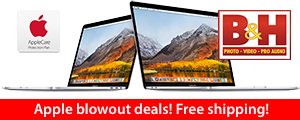 2018 13" Touch Bars
Price
Save
2.3GHz/8GB/256GB (Gray)
$1,699.00+
$100
2.3GHz/8GB/512GB (Silver)
$1,879.00+
$20
2.3GHz/16GB/512GB (Gray)
$2,099.00+
$100
2.7GHz/16GB/512GB
$2,449.00+
$50
2.7GHz/16GB/1TB
$2,849.00+
$50
2018 15" MacBook Pros
Price
Save
2.2GHz/16/256GB/555X
$2,215.00+
$185
2.2GHz/32/1TB/560X
$3,449.00+
$50
2.6GHz/16/512GB/560X
$2,575.00+
$224
2.6GHz/16/1TB/560X (Gray)
$2,999.00+
$200
2.6GHz/32/1TB/560X (Gray)
$3,399.00+
$200
2.6GHz/32/2TB/560X (Gray)
$3,999.00+
$400
Click here for dozens more configurations
+ Free shipping within the contiguous U.S.
Lowest Prices Anywhere!

13" MacBook Pros
Price
You Save
3.1GHz/8GB/256GB Gray
$1,679.00
$120.00
3.1GHz/8GB/256GB Silver
$1,704.00*
$95.00
3.1GHz/8GB/512GB Gray
$1,849.00*
$150.00
3.1GHz/16/512GB Gray
$2,099.00
$100.00
15" MacBook Pro
Price
You Save
2.8GHz/16/256/555 Silver
$2,199.00*
$200.00
2.8GHz/16/256/560 Gray
$2,299.00
$200.00
2.9GHz/16/512/560 Gray
$2,599.00
$200.00
2.9GHz/16/1TB/560 Gray
$2,999.00
$200.00
3.1GHz/16/512/560 Gray
$2,799.00
$200.00
3.1GHz/16/2TB/560 Gray
$3,899.00
$300.00

*

price with Promo Code:

APINSIDER

prices.appleinsider.com for more configurations