Apple updates Apple TV with YouTube support (photos)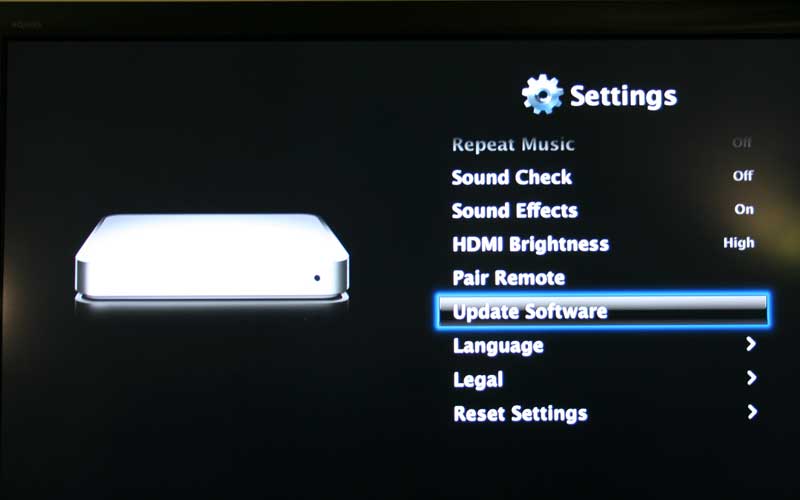 Apple on Wednesday delivered the first of several planned software updates to its Apple TV streaming media hub, adding support for Google's widely popular YouTube video sharing website.
Owners of the $299 Apple TV can download the free update using the device's built-in software update feature (under the "Settings" menu), and then easily navigate through YouTube's familiar video browsing categories or search for specific videos.
YouTube members can also log-in to their YouTube accounts on Apple TV to view and save their favorite videos.
Once updated, Apple TV displays a "YouTube" menu with options to view featured videos, most viewed videos, recent videos, and top rated videos. Users can also search YouTube and check their recent viewing history.
Installation of the software update took approximately five minutes on an 802.11n network early Wednesday morning. Step-by-step photos from the installation process follow.
YouTube coming to iPhone as well
Also on Wednesday, Apple said it has designed a new application for iPhone that will wirelessly stream YouTube's content over Wi-Fi or EDGE networks. The software will be included with each iPhone when it goes on sale June 29th.