AT&T now showing "iPhone Black" model in device listing [u]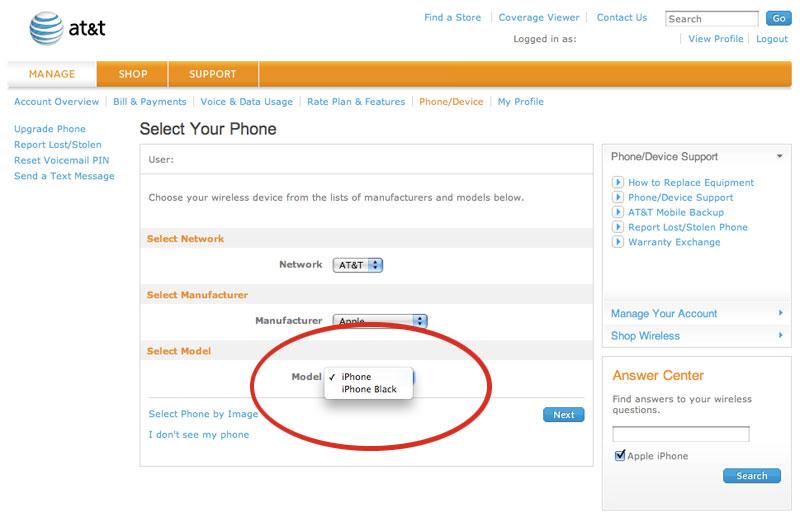 AT&T Wireless, Apple's exclusive iPhone provider in the United States, is now listing a second model of the iPhone in its device database called "iPhone Black," AppleInsider has been informed.
The finding, discovered by a reader on Sunday and confirmed by AppleInsider on Monday, is interesting if nothing else in that it may add a bit of support to ongoing rumors that Apple's second-generation 3G iPhone would sport a black plastic shell as opposed to an aluminum one.
The option to select an "iPhone Black" model is visible alongside the traditional "iPhone" for existing AT&T Wireless customers who are logged into their account on the carrier's website, and who choose to select or update their handset model.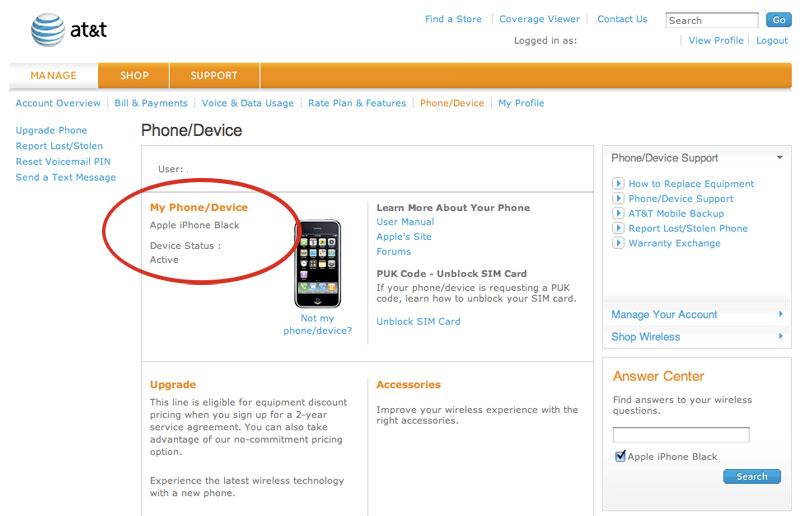 Update: Gizmodo reports on comments from an AT&T official who claims the "iPhone Black" reference is a placeholder for a "scheduled catalog update" to distinguish existing iPhone models.