Apple lops $500 off the price of SSD-based MacBook Air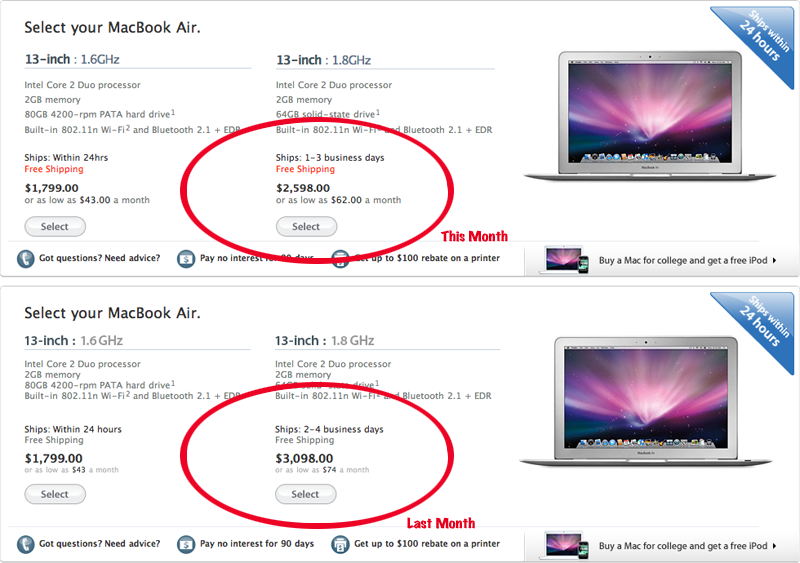 AppleInsider is supported by its audience and may earn commission as an Amazon Associate and affiliate partner on qualifying purchases. These affiliate partnerships do not influence our editorial content.
With the price of NAND flash memory continuing its steady sequential decline, Apple Inc. this month cut the price of its Solid State Drive (SSD)-equipped MacBook Air by half a grand, AppleInsider has discovered.
The Cupertino-based Mac maker is now selling its super slim 13-inch 1.8GHz MacBook Air with a 64GB Solid State Drive for $2598, down from the $3098 fetching price that was listed as recently as last week.
The half-grand markdown is a result of price cuts to two separate components. First, Apple reduced the price of the Air's 1.8GHz Intel Core 2 Duo processor upgrade by $100 to just $200.
Secondly, the company slashed the cost of the Flash memory-based 64GB SSD drive upgrade to $599 from $999. That means customers can now configured a 1.6GHz MacBook Air with an SSD drive for as little as $2398.