Apple sued over hairline cracks in iPhone 3G casings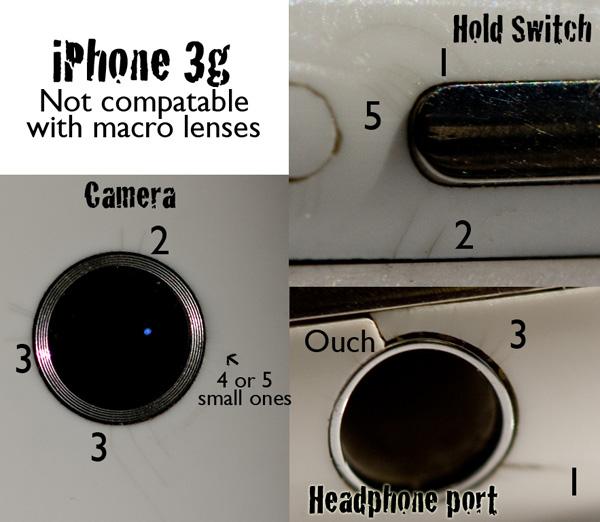 Apple is facing yet another lawsuit over the performance of its iPhone 3G on AT&T's network but with added allegations that the company is ignoring the occurrence of hairline cracks in the handset's enclosure.
The 23-page suit, filed in a New York district court by Nassau County resident Avi Koschitzki, joins a chorus of complaints (1, 2, 3, 4) filed earlier this year, each of which charge the iPhone maker and its exclusive US wireless carrier AT&T with misrepresenting the performance of the new touchscreen handset by advertising it as "twice as fast" as its predecessor.
"Based upon information and belief the 3G iPhones demand too much power from the 3G bandwidths and the AT&T infrastructure is insufficient to handle this overwhelming 3G signal based on the high volume of 3G iPhones it and Apple have sold," Koschitzki's attorneys wrote.
They claim that due to the overloaded 3G network, it is quite common for iPhone users to only be on the 3G network for a few minutes before being bumped to the slower EDGE network despite being in geographical areas allegedly rich with 3G network coverage.
Koschitzki also claims that he is among several customers who've noticed hairline cracks form in the iPhone 3G's casing at or around the camera module, and adds that some customers have noticed similar cracks immediately upon opening their new iPhones' boxes for the first time.
Hairline cracks on iPhone 3G. | Image credits: Nevin Styre, Apple support discussions.
"Although Apple was and is aware that the iPhones were and are defective, and that consumers have experienced repeated instances of cracked housing, Apple has nevertheless allowed the defectively designed iPhones to be sold to the public," the complaint says.
Koschitzki, who is seeking class-action status on his suit, is also unhappy with the handful of iPhone Software updates released to date. He says they've failed to address a number of outstanding issues with the phone, ranging from third-party application crashes at launch to poor 3G reception.
The complaint, filed Wednesday, also names AT&T as a defendant.