Apple planning connected television, Apple TV with DVR - report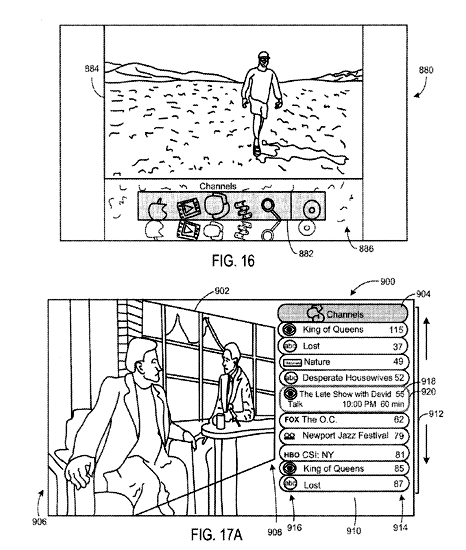 Although Apple has publicly denied interest in such markets, investment bank Piper Jaffray said Thursday it expects the company to introduce a networked television in the next two years and update its Apple TV set-top-box with DVR capabilities by year's end.
"We expect Apple to design a connected television over the next two years (launching in 2011) with DVR functionality built in," analyst Gene Munster wrote in a lengthy research report on Thursday. "These recorded shows could then sync with Macs, iPhones and iPods over a wireless network."
Such a device would further cement the Cupertino-based company's footprint in the digital living room, Munster agues, offering interactive TV, music, movie, and gaming features in an all-in-one package. By leveraging its ubiquitous iTunes ecosystem, Apple would also be capable of developing a television set that stands out from the competition, he says, as it wouldn't require a set-top-box or device attachments.
"With the use of a CableCARD for digital HD TV signal, Apple could effectively replace the home entertainment system (including a music stereo, cable box, Blu-ray/DVD player, and gaming console) with an all-in-one Apple television," Munster wrote.
He believes this approach would allow the electronics maker to command a premium among a competitive field of budget TVs, differentiating itself with software that makes setup of complicated home entertainment devices as simple as using its existing Apple TV product.
The analyst sees the company laying the foundation for these advances into the living room by year's end, with a new version of its Apple TV set-top-box that will include a coaxial line-in and supporting DVR software for recording live television.
Although Apple maintains that Apple TV is still one of its hobbies, rather than a core growth driver, Munster estimates the company will sell 6.6 million of the devices during the current calendar year, up from an estimate 2.1 million units last year.
"While 3x growth may seem aggressive, on the December 2008 quarter conference call Apple indicated that Apple TV sales were up 'almost 3x' year-over-year in the quarter," he wrote. "If we apply this growth rate throughout calendar 2009, it would indicate Apple TV units of over 6 million in calendar 2009."
As part of the rationale fueling their belief that Apple is about to embark on a broader push into the living room, Munster and his team of analysts cited the following events and revelations:
Indications From Management: The company appears to be determined to capitalize on its opportunity to bring the iTunes ecosystem to the living room. On the Q1'09 conference call, interim CEO, Tim Cook, said, "We're going to continue to invest in [the Apple TV], because we fundamentally believe there is something there for us in the future."
DVR And TV-Related Patent Filings: Patents filed in October 2006 and published in March 2008 indicate that Apple is exploring DVR functionality, which would require updated Apple TV hardware (with a TV input) and software.
LG Partnership For LCDs: Apple recently announced a five-year, $500 million agreement with LG Electronics for supply of LCD screens. While this agreement likely covers LCDs for Macs, displays, and portable devices, it could also include LG's larger LCD TV displays.
The Addressable iTunes User Base: Apple's addressable market for Apple TVs is strong and growing. As of September 2008 Apple has over 65 million iTunes users, and as of December 2008 Apple has sold over 32 million iPhones and iPod touches, which can already be used as remote controls for the Apple TV.
Apple Could Win In A New Market: Piper believes the television market is increasingly moving towards a connected TV environment where software will be the key differentiator. Despite the ~70% price declines in the overall TV market in the past three years, Apple could enter this high volume (~10m US units a year) market at a premium price point because of its ability to deliver hardware and software that work well together. Apple has indicated that it only wants to participate in categories it feels it can make a difference (and win) in, and like the smart phone market, we believe connected TVs fit the company's criteria.
It should be noted that while Piper Jaffray appears to have issued its report based on conjecture, the firm appears to have done so with much higher conviction than it has with its other speculative reports.
Munster acknowledged would-be naysayers in agreeing that the "television hardware market is a bad business," but argues that this only rings true if "you don't change the rules of the game." To this end, he believes Apple is capable of offering the best-in-class software and hardware, to which it can extend its premium pricing model.
In gauging Apple's potential market opportunity, the analyst pointed to a recent survey from the Leichtman Research Group which noted that 40 million US homes (or 35% of households) owned an HDTV as of last November, with those figures expected to double in the next four years, equating to a US addressable market of 10 million units a year.
"The argument that Apple will not enter the television market because prices have declined by ~70% in the past three years is a similar argument used to conclude Apple would not enter the cell phone market, given phones had seen similar price declines," he wrote. "The bottom line, 10 million HDTV's sold in the US a year is a real market, and if history repeats itself, Apple will find a way to compete in a commoditized market with a premium priced product."
Munster acknowledged DVR abilities could cut into sales of TV shows on the iTunes Store, but he believes any "low-margin losses" in that segment could easily be overcome through increased sales of higher-margin hardware.
Tying in the iPhone and Games
While less likely in the near term, Munster believes Apple could eventually wrap iPhone games into its living room strategy by bring them to big screen TVs. He believes the iPhone will inevitably succeed as a gaming platform, which may compel the company to entice its developer community to write games suited for gameplay on a larger canvas.
"In fact, the iPhone or iPod touch could itself operate as a touchscreen gaming control for a game-centric Apple TV," the analyst told clients, seemingly in reference to a recent technology demonstration to this effect. "And with Apple's App Store technology, the company could sell games directly through the Apple TV or a future Apple television."
As for Apple's reluctance to enter the gaming console market thus far, Munster points to low sales volumes of those device. However, he thinks the company would be more open to exploring the market if its gaming technology was "simply a supplementary feature to a home entertainment hub."