Apple to showcase top iPhone apps, games at retail stores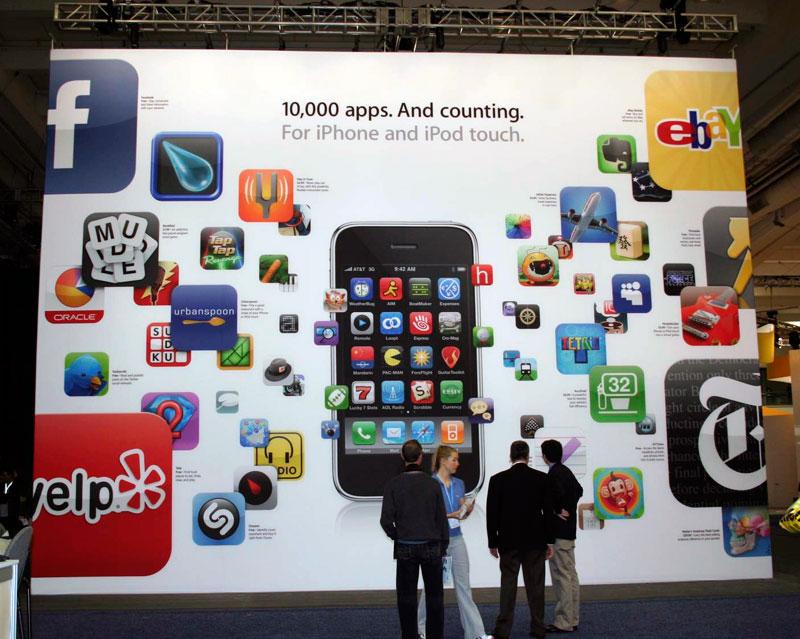 As part of a software-oriented reorganization of its worldwide retail chain, Apple plans to start highlighting some of the App Store's most popular offerings by equipping demo units with the shop's most downloaded games and applications on a regular basis.
The broader strategy, which is already in progress at a handful of locations, will attempt to lure even more Windows users to the Mac platform through three new software-centric stations, namely "Why you'll love the Mac," "iLife," and "iWork."
However, a similar move is underway over at the iPhone and iPod touch sections. There, Apple plans to showcase the most influential third-party applications from the App Store, which is rapidly approaching 20,000 readily available offerings.
Specifically, those familiar with the new format say iPod touch demo units will be loaded with the top 25 family-oriented games and the top 25 children's games. The titles will be update on a monthly basis to conform with changes to the App Store's top 25 lists.
Meanwhile, iPhone demo units will be fed with the some of the store's most popular non-game applications. As of right now, it appears Apple will pre-load the handsets with the top 25 Travel applications and the top 25 Lifestyle applications. These too will be refreshed on a monthly basis.
The moves are the latest from the Cupertino-based company to help drives sales of its multi-touch handhelds by leveraging the high-quality iPhone applications authored by its third party developers. Earlier and ongoing efforts include television commercials that spotlight some of the App Store's top offerings and giant banners at last month's Macworld Expo that were peppered with third party app icons.
A sprawling banner at January's Macworld Expo highlighting the booming App Store marketplace.
As part of the Apple's latest Mac retail strategy, which was detailed earlier in the day, systems running iLife and iWork will also see several appropriately named folder additions to the Mac OS X dock containing demonstration documents for topics such as Movies, Photography and Finances.
The retail overhaul is expected to be completed in coming weeks.