Apple Worldwide Developers Conference set for June 8-12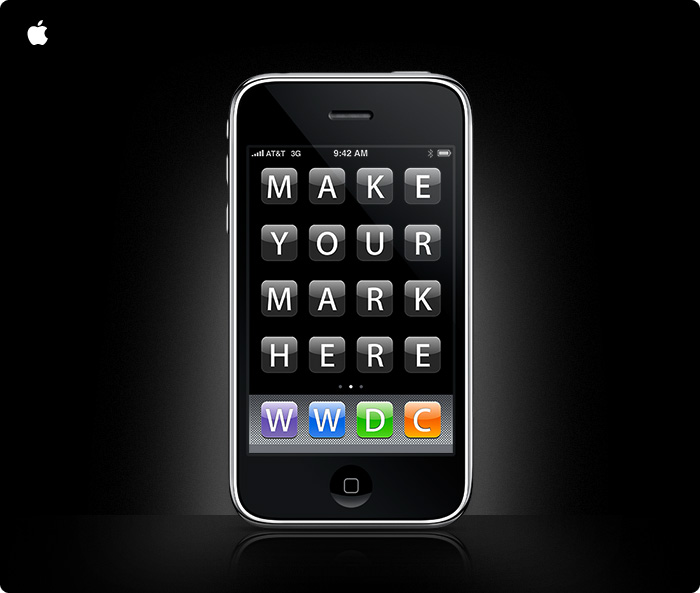 AppleInsider is supported by its audience and may earn commission as an Amazon Associate and affiliate partner on qualifying purchases. These affiliate partnerships do not influence our editorial content.
Apple announced Thursday that its annual developers conference will kick-off on Monday June 8th and run through the 12th at the Moscone West convention center in downtown San Francisco.
Tickets for 5-day event will run $1295 through April 24th, at which time Apple plans to increase the price by $300.
Apple is expected to use this year's conference to show off a feature-complete version of its Mac OS X 10.6 Snow Leopard operating system, possibly unveiling an updated interface theme if it does not do so in developer builds that arrive in the weeks leading up to the conference.
The primary focus for developers is Snow Leopard's new 64-bit kernel with enhanced support for multicore and GPU computing. Apple is also drawing developers' attention to QuickTime X as a streamlined media playback system.
Specific sessions will target how to get the most from Apple's developer tools in terms of performance and efficiency, how to debug and analyze applications as they run with Dtrace, how to build solid user interfaces, and how to port existing code from other platforms to the Mac.
In depth sessions will focus on how to get the most from Apple's frameworks, including high performance graphics accelerated in GPU hardware and how to leverage OpenCL and Grand Central to get the most from multicore systems with powerful graphics processors.
WWDC will also present how to use open web standards to take full advantage of new technologies in HTML 5, including client-side storage, audio and video playback, CSS vector animations, transitions, transforms, form control styling, CSS3 downloadable fonts, and other emerging features.
The iPhone platform will also serve as a major component of WWDC, with sessions and hands-on labs covering the new iPhone 3.0 SDK. Information how to to implement the new 3.0 features, including peer to peer Bluetooth, interaction with hardware accessories, in-app purchases, and the new Apple Push Notification service, will be presented, along with details on best practices for building mobile apps with an engaging user interface that takes full advantage of the iPhone's rich media and graphics features, and how to localize apps to reach a global audience.
The event may likely also serve as the introduction of new iPhone hardware, as Apple has long been expected to release a significantly new iPhone version in mid June.
Apple also maintains an information technologies track at WWDC. This year, attention is being placed on how to use Snow Leopard Server to deploy collaboration features such as the new iPhone-optimized wiki features, enhanced new Podcast Producer capabilities, new standards-based services for exchanging calendar events and meeting request and shared contact records.
There's also new information on how to use the iPhone in large organizations, both with push notifications and the new Mobile Access Server, as well as tools to integrate the iPhone into existing corporate infrastructure from Exchange Server to 802.1x wireless authentication.
WWDC will host a Student Career Fair, offering the opportunity to meet hiring managers from around the world. Apple is also offering free passes to WWDC as part of its student scholarship program for ADC Student Members and student Team Members in the iPhone Developer University Program.