Apple prepping iPod nano with camera, three new iPhones - report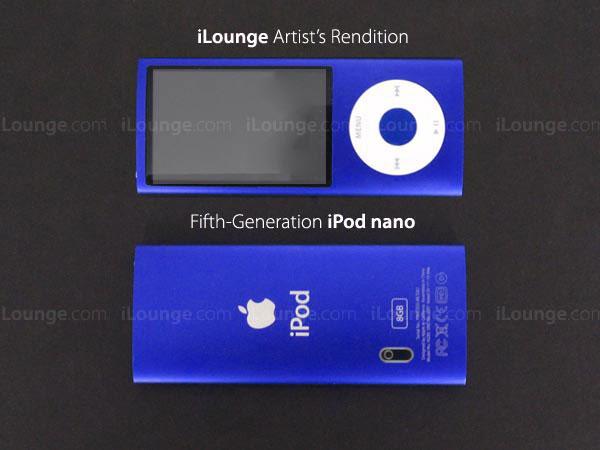 Apple will introduce a new version of its iPod nano with a wider screen and built-in camera later this year after first introducing three new iPhone models distinguished by their network hardware, according to a new report.
According to the report, new models will arrive sometime between July and August with a screen aspect ratio of 1.5:1, up from 1.33:1 on the current fourth-generation model. Making room for larger screen real estate will be a more compact click-wheel that shifts further down the body of the media player.
Meanwhile a camera placed on the lower left-hand side of the nano's rear will reportedly pave the way for the iPod to dual as digital camera when it's held in landscape mode and gripped by its corners.
The report also cites the same sources as saying that Apple next month will introduce its third-generation iPhones in six configurations: two capacities each for three different models that will sport wireless hardware to match the speeds of wireless networks across the world.
For example, the rumor implies that countries with the most capable wireless networks, like the United States, will see an enhanced version of the iPhone 3G capable of 7.2Mbps downloads while other countries receive a version similar to the current iPhone 3G capable of 3.6Mbps 3G downloads.
China would reportedly get its own version of the iPhone that may be more limited in functionality, possibly forgoing 3G connectivity entirely or offering compatibility with the government-backed TD-SCDMA standard. Each of the three models is said to look nearly identical to the current iPhone but sport a "less scratchable matte plastic body."
The report may offer clarity to references to two new iPhone models in betas of Apple's iPhone Software 3.0 — iPhone 2,1 and iPhone 3,1 — as well as a third conspicuous reference to "ChinaBrick."