Testing agency certifying new 4GB, 8GB, 16GB & 32GB iPhones? [U]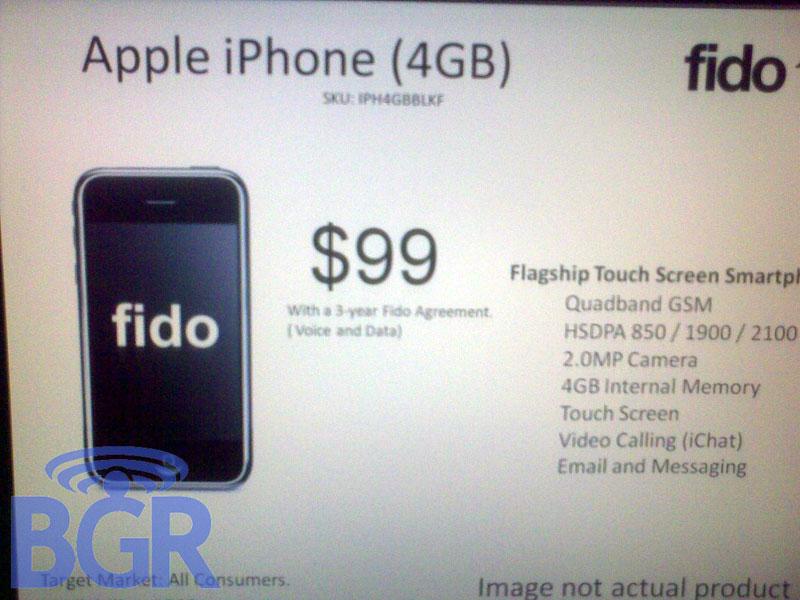 AppleInsider may earn an affiliate commission on purchases made through links on our site.
A standards body greenlighting cellphones for carriers has supposedly approved four new iPhone models, including a new 32GB model as well as an unusual 4GB version. A Canadian rumor is now said to be showing the smaller-capacity device.
The PCS Type Review Certification Board was said on Monday to have approved new 4GB, 8GB, 16GB and 32GB versions of Apple's handsets for use with AT&T.
While most have expected a 32GB model due to advances in technology, Engadget's "trusted" source for the purported leak notes that the range of storage levels is unusually wide for Apple, which until now has never had more than two capacities on sale at a time. It sold 4GB iPhones for just three months, dropping the lowest capacity in September 2007.
The company also has a history of always upgrading the feature set of its devices with each new introduction rather than it scaling back for the sake of a new model, further casting doubt on the apparent update.
Unless the claimed certification is referring to both old and new models, however, the approval would support notions that Apple is moving capacity both upwards and downwards to catch the largest audience possible. Analysts have called for lower-priced iPhones but have until now had little to no corroborating information other than a desire for their existence as part of a market share grab.
The news comes as a purported insider at Canadian provider Fido has leaked a roadmap slide that claims Apple is introducing a 4GB iPhone. It would cost $99 on a plan, according to Boy Genius Report, but would still have the same 3G and 2-megapixel camera. No mention is made of GPS or Wi-Fi, however. The device is listed as supporting "video calling" through an iChat app and is highly suspected of being a fake.
Supposed roadmap image of a 4G iPhone destined for Fido. | Image credits: Boy Genius Report.
AT&T for its part has focused less on the price of individual phones and more on the possibility of cheaper capped data plans that shed unlimited access for a lower, more accessible monthly fee.