University claims Apple's glossy screens may cause injury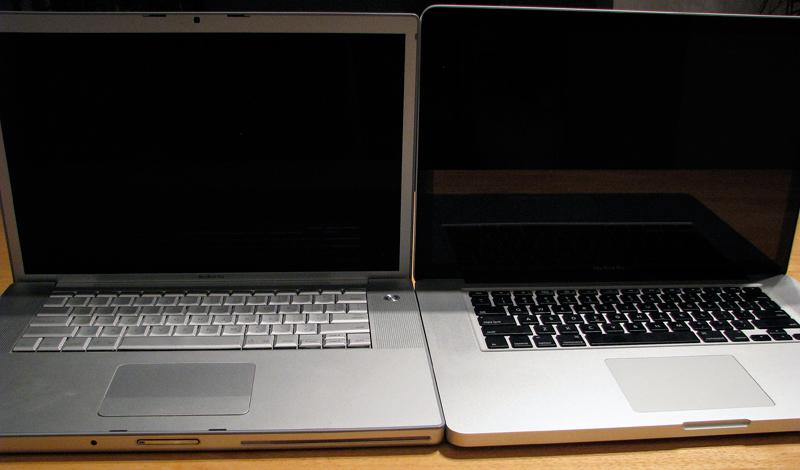 An Australian University is warning its faculty and students about some potential adverse health effects of using Apple's notebook and other products with high gloss screens, saying prolonged use could lead to injury if precautionary measures aren't adopted.
The advisory, published a few months ago by Brisbane, Australia-based Queensland University of Technology on its Health and Safety website, specifically addresses Mac users with Apple 'glass' or high gloss monitor screens and urges them to assess the manner in which those products are positioned and used.
"Reflections and glare on high gloss monitor screens and their relation to the angle of the monitor screen, could cause the operator to adopt awkward postures when viewing the monitor screen and using related equipment," the advisory says. "These reflections on the screen can be from internal and external sources such as the overhead lighting and/or position of windows."
Queensland recommends that users of such products conduct an assessment of the area in which those products are to be used to ensure the sources of reflections and glare are eliminated or minimised to reduce the potential for injury. It advises users to close their blinds or window shades and place the glossy displays at a 90 degree angle to any overhead lighting to minimise glare and reflection.
The university even goes as far as to recommend that students and faculty consider not purchasing products with glossy displays. Those who must, however, are urged to consult with a "Facilities Management Lighting engineer to determine if overhead lighting can be modified e.g. tube removed and still provide adequate levels of light to enable reading, writing and screen based equipment work tasks to be performed."
Other recommendations for those who must use glossy displays include adjusting the contrast to a 'low brightness' setting, which the school says will increases readability for users of high gloss monitor screens with a glass surface.
Apple began offering glossy displays as an option on its high-end MacBook Pros a few years ago before making them standard on its redesigned aluminum iMac line (review) in the summer of 2007. While introducing its all-new line of unibody MacBooks (review) and MacBook Pros (review) last fall, the company announced that glossy displays would be the new standard for its notebook lines with no build-to-order option available for downgrading to a matte display.
An early generation MacBook Pro compared to one of the latest models sporting a high gloss display.