Key Apple retail exec now shaping Microsoft stores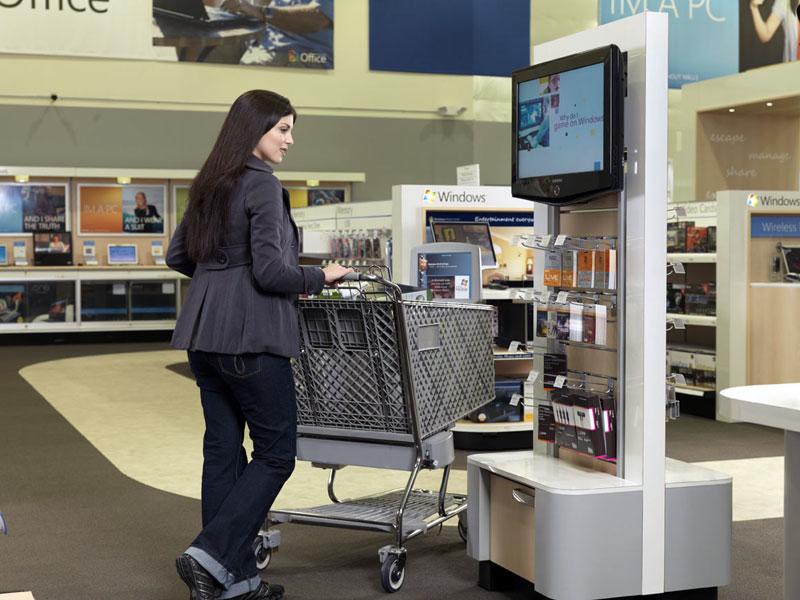 Once one of the cornerstones of Apple's early retail efforts, real estate expert George Blankenship has switched sides and is now providing advice to Microsoft on plans for its own stores.
Microsoft has confirmed that Blankenship is now consulting with the company for its first retail stores, the first of which should open in the fall.
Details of what the former executive will do haven't been made clear, in his role as Apple's VP of real estate he was instrumental to Apple's at times counterintuitive strategy for finding ideal store locations. Instead of choosing store locations purely to avoid high lease prices or insisting on locating them in technology-centric shopping areas, Blankenship from 2001 onwards insisted on placing stores in high-traffic areas and frequently in locations that were considered upscale shopping districts. The original Tokyo flagship store, for example, was placed in the fashion district of Ginza rather than in the technology haven of Akihabara. Apple counted on the sheer volume of business overcoming any costs associated with running the store in such an expensive space.
The strategy has helped Apple grow its business to produce $1.47 billion in revenue in just its latest quarter while some of its Windows PC-making rivals have met with poorer results. Gateway was eventually forced to shutter its stores after both choosing cheap, out-of-the-way locations and never carrying PCs in store; Dell has only produced a small number of similar test-only stores and was eventually forced to offer PCs to third-party retail stores to compete against Apple, Gateway, HP and other top-tier computer makers.
This success is likely to have prompted Microsoft's request for help and virtually confirms that Microsoft primarily intends to shadow Apple's approach when possible. The Windows manufacturer's COO Kevin Turner has already said that its upcoming stores will be located close to Apple's when possible. He has previously vowed that Microsoft wouldn't imitate the actual in-store experience but would "innovate" in the long run. Its own Retail Experience Center test mule near its campus has provided an early look at its plans and includes demo PCs that present an ideal view of Microsoft's product integration, such as Windows PCs set up for media editing.
A leak accompanying this previous news hints that Blankenship's experience at Apple may not rub off on the rest of Microsoft's retail plans, however. Although the stores may sit near Apple's in the future, they're poised to largely be showcases meant to advertise the Windows, Xbox and Zune brands and less to actually sell products. As such, Microsoft will be paying for expensive leases but won't necessarily recoup its investment through actual sales.