Manhattan's Upper West Side to have Apple Store this year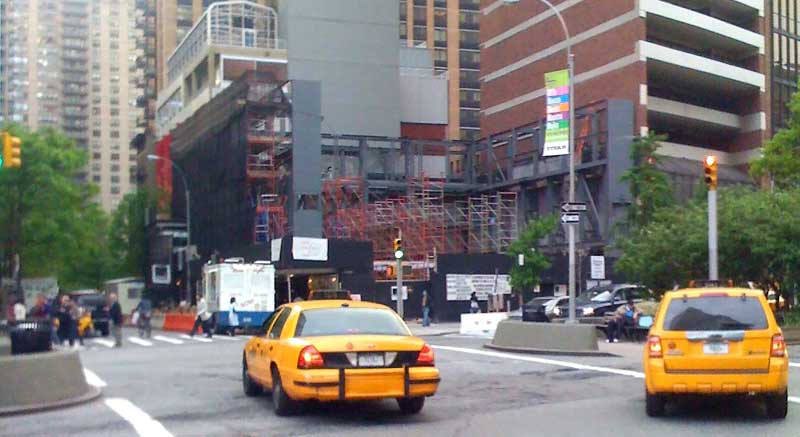 AppleInsider may earn an affiliate commission on purchases made through links on our site.
Plans are in motion for Apple's fourth Manhattan store to open this year on the Upper West Side, as other retailers struggle through an ongoing recession.
The plans have existed since late 2007, when the site at Broadway and 67th was first revealed to be the location for an upcoming Apple Store. But since then, while building permits have been obtained, the former Victoria's Secret location did not emerge as a retail outlet for Apple products.
But in a new report from the New York Daily News, retail chief Ron Johnson said the under-construction location will open this year. The report does not say that the Broadway and 67th location is definitive, as Johnson did not disclose the new site.
At the Broadway site, Apple has torn down most of the original structure. However, the city required the company to retain at least half of the original exterior wall, said Gary Allen, founder and author of ifoAppleStore. He noted that it is "definitely going to be a large store."
Apple has existing retail outlets in Manhattan on Prince Street in SoHo, on West 14th Street in the Meatpacking District, and at Fifth Avenue and 59th Street. Recently, the Fifth Avenue store was revealed to be the most profitable per square foot in the expensive shopping district. The store is estimated to have annual sales of more than $350 million.
In fact, Apple's New York City stores are among the most successful and popular retail outlets in the company's lineup. Last quarter, the company had an average of 254 stores open, pulling in an average of $5.9 million in revenue from each location. The retail business is an important part of Apple's strategy, as those locations sold 492,000 Macs alone last quarter. The company's first store in France is expected to open for the holidays.

Apple's Broadway location, May 2009. Photo courtesy Gary Allen, ifoAppleStore.