Apple event speculation: App Store fix, $150 iPod touch, more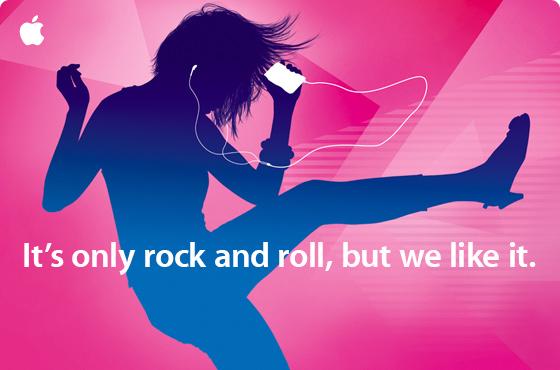 With Apple's annual iPod event imminent, Internet buzz, rumors and speculation have reached a fever pitch, as industry watchers wait to see what the hardware maker will debut Wednesday.
"Now that that App Store is filled with 65,000 applications, the next step will be to make all those applications easier to find," the report said. "Apple said during its last investor call that it is working on the problem. September would seem to be a fine time to introduce Apple's solution."
Developer Marco Arment, creator of Instapaper and Tumblr, believes the event will feature a number of relatively minor changes to the iPod lineup. He has predicted that Apple will discontinue the iPod classic and unveil a number of new iPod touch models, with price and capacity ranging from $149/8GB to $349/64GB.
"Since very little of this is exciting enough to justify an entire event, I'm assuming that the main focus of the event will be a new version of iTunes and new content accessibility, such as iPhone TV rentals," he said.
At Fortune Brainstorm Tech, Philip Elmer-DeWitt said he isn't holding his breath for The Beatles catalog to appear on iTunes. However he said the fact that the band's digitally remastered album re-releases, as well as the debut of The Beatles: Rock band video game, makes the timing of the event "propitious."
Finally, TechCrunch's MG Siegler speculated that iTunes will inevitably be a cloud-based service. Citing the huge size of HD video offerings, the report suggests that Apple's media service could allow users to stream, rather than download. In this vision, Apple would allow users to purchase and delete locally saved content, and retain the ability to download it again in the future if the user wanted to access it on the go, via an iPod or iPhone. The report acknowledges the huge costs that would accompany such a change, but the transition would also make it much easier for users to maintain and access their library of content from multiple machines.
"Long term, the only viable model would seem to be Apple holding all of this content for us on its servers," Siegler said. "Streaming a huge collection of movies works beautifully right now for Netflix via its Watch Instantly service. Apple would need a download component to supplement its portable devices, but it likely can and will be done."
Previously, analysts have been divided on whether Apple co-founder Steve Jobs will appear at Wednesday's event. There are also rumors of a new version of iTunes that could bring social media support, as well as a new format designed to inspire sales of full albums, code-named "Cocktail." The Sept. 9 media event will be held at the Yerba Buena Center for the Arts in San Francisco, and is scheduled to kick off at 10 a.m. Pacific Time (1 p.m. Eastern).