Apple releases iPhone OS 3.1.2 with glitch, crash fixes
By AppleInsider Staff
Thursday, October 08, 2009, 11:15 am PT (02:15 pm ET)
Apple on Thursday released an update to the iPhone OS, bringing it to version 3.1.2. The minor update reportedly fixes a handful of issues with the software.

According to Apple, the update —which applies to the iPhone, iPhone 3G and iPhone 3GS —has the following improvements:


Resolves sporadic issue that may cause iPhone to not wake from sleep


Resolves intermittent issue that may interrupt cellular network services until restart


Fixes bug that could cause occasional crash during video streaming

The update, which weighs in at over 200MB, can be downloaded through iTunes. A corresponding update for the iPod touch was also released.

A month ago, Apple released iPhone OS 3.1, which debuted a number of new features, including a Genius recommendation system for software in the App Store. It also added ringtones from record labels, directly into the iTunes application on the phone.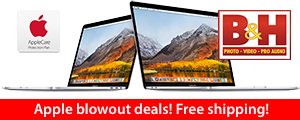 2018 13" Touch Bars
Price
Save
2.3GHz/8GB/256GB (Gray)
$1,649.99+
$150
2.3GHz/8GB/512GB (Silver)
$1,879.00+
$120
2.3GHz/16GB/256GB (Gray)
$1,949.00+
$50
2.7GHz/16GB/512GB
$2,449.00+
$50
2.7GHz/16GB/1TB
$2,849.00+
$50
2018 15" MacBook Pros
Price
Save
2.2GHz/16/256GB/555X
$2,549.00+
$50
2.2GHz/16/512GB/555X
$2,575.00+
$225
2.9GHz/16/1TB/560X
$3,199.00+
$300
2.9GHz/32/2TB/560X (Gray)
$3,999.00+
$700
2.9GHz/32/4TB/560X (Gray)
$5,999.00+
$700
Click here for dozens more configurations
+ Free shipping within the contiguous U.S.
Lowest Prices Anywhere!

13" MacBook Pros
Price
You Save
3.1GHz/8GB/256GB Gray
$1,679.00
$120.00
3.1GHz/8GB/256GB Silver
$1,704.00*
$95.00
3.1GHz/8GB/512GB Gray
$1,849.00*
$150.00
3.1GHz/16/512GB Gray
$2,099.00
$100.00
15" MacBook Pro
Price
You Save
2.8GHz/16/256/555 Silver
$2,199.00*
$200.00
2.8GHz/16/256/560 Gray
$2,299.00
$200.00
2.9GHz/16/512/560 Gray
$2,599.00
$200.00
2.9GHz/16/1TB/560 Gray
$2,999.00
$200.00
3.1GHz/16/512/560 Gray
$2,799.00
$200.00
3.1GHz/16/2TB/560 Gray
$3,899.00
$300.00

*

price with Promo Code:

APINSIDER

prices.appleinsider.com for more configurations