Apple opens doors to France's first Apple Store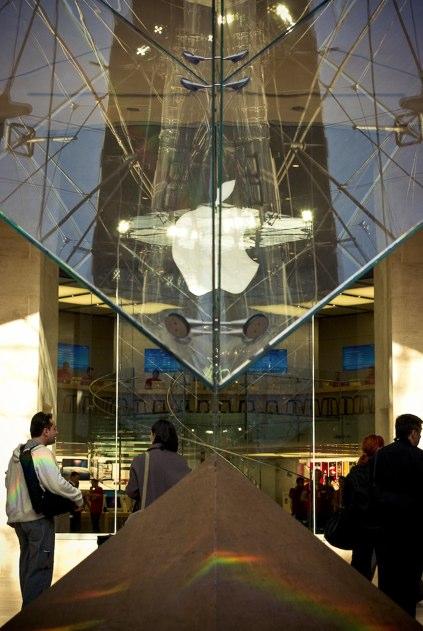 AppleInsider may earn an affiliate commission on purchases made through links on our site.
Thousands flocked to The Carrousel du Louvre on Saturday, the scene of France's first Apple Store opening.
Beneath the Louvre Museum in Paris one can find a host of high-end shops and eateries and can now also find France's first Apple store. Saturday saw the store's opening, and thousands were on hand to peruse Apple's current line of products and take advantage of the Genius Bar's knowledgeable staff.
Gary Allen at ifoapplestore.com was there opening day and made several interesting observations. Allen reports that the employees were using the new iPod Touch POS devices and even managed to snap a few pictures of the tool in use. Called the EasyPay touch, it combines iPod touch features with a magnetic stripe reader, advanced barcode scanner and Apple-written software to facilitate both plastic and cash transactions. It replaces the Pocket-PC based solution currently in use in stores which opened prior to Paris.
Allen notes that the store "shares several features of the more spectacular Apple stores in the chain - views for visitors." Lower-level visitors have views of the spiral-glass staircase and can peer through the 30-foot tall window to the outside which is dominated by the inverted glass pyramid unique to the Carrousel du Louvre mall.
During a press briefing at the new location, Apple executives noted that France will see the fastest rate of new store openings of any other country to date. The Montpellier location will open Nov. 14 and summer 2010 will see a store near the Opera Ganier.
Manhattan Apple Store Spy Shots