Palm CEO, former Apple exec says he's never used an iPhone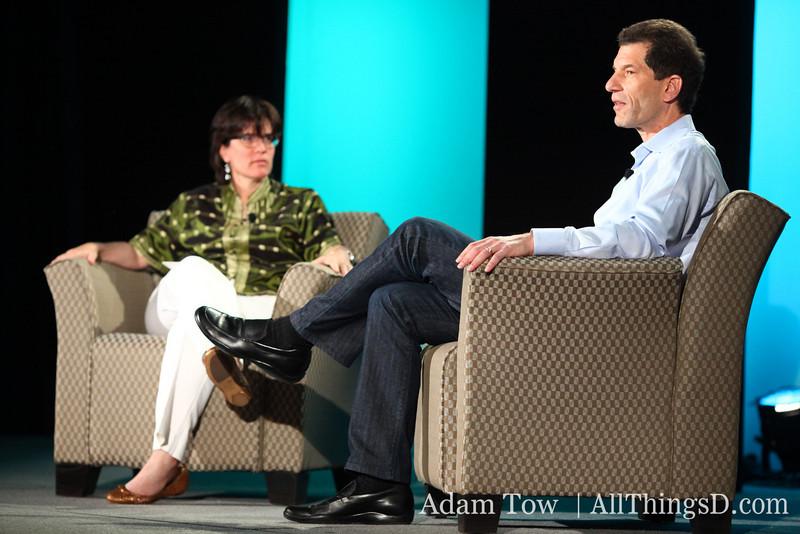 In an interview at CES this week, Palm chief executive and former iPod chief Jon Rubinstein said his company doesn't pay much attention to Apple, and noted he has never even used an iPhone.
Rubinstein sat down with BoomTown's Kara Swisher to talk about his company's new lineup of webOS-based handsets due out this year. In the course of the conversation, Apple and its market-leading iPhone unsurprisingly came up.
Rubinstein said that although it sounds "really strange," his company doesn't pay much attention to Apple, and he doesn't worry about the iPhone. To that, Swisher responded: "I don't believe you." Rubinstein then claimed he has never touched an iPhone
"I don't have an iPhone," he said. "I've never even used one."
The Palm executive also spoke about the iTunes sync spat that developed over the course of 2009. Through a back-and-forth battle, Palm repeatedly attempted to circumvent Apple's software to allow its Pre handset to sync with iTunes. Subsequent updates to iTunes broke the capability.
The dispute finally came to an end after the USB Implementers Forum sided with Apple and chastised Palm for violating its policities. The USB-IF said Apple is within its right to limit iTunes syncing to proprietary hardware like the iPhone and iPod.
Though the fight has been dropped, Rubinstein this week said he still believes Apple was in the wrong.
"We don't think what Apple did is good for their customers," he said. "But Apple's going to do what Apple's going to do."
Rubinstein said his company has no plans to create their own syncing app — something he feels the developer community would be better suited to handle. He also said he doesn't "see the point" of approaching Apple to create a joint solution.

Palm CEO Jon Rubinstein with Kara Swisher of BoomTown. Credit: AllThingsD
On Thursday, Palm announced two new handsets, the Pre Plus and the Pixi Plus, available exclusively for the Verizon network in the U.S. starting Jan. 25. The Pre Plus will offer an application called Palm Mobile Hotspot, which allows up to five devices to tether via Wi-Fi and gain 3G Internet access. The company also plans to add video recording to its existing webOS-based devices, the Palm Pre and the Palm Pixi.
In 2005, Rubinstein retired from Apple. He first began working with Apple co-founder Steve Jobs in 1990, when he joined the company NeXT. Jobs later brought him to Apple as senior vice president of hardware engineering. In his time there, he was instrumental in the creation of the iPod and the original iMac.