Apple unveils new multi-touch version of iWork created for iPad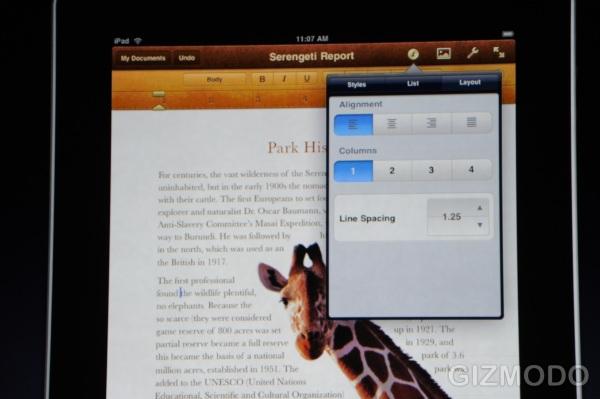 Multi-touch versions of Apple's Numbers, Pages and Keynote applications will be a part of a new iWork suite built just for the new iPad device and will cost just $9.99 each, the company revealed Wednesday.
"With Pages, Keynote and Numbers you can create beautifully formatted documents, stunning presentations with animations and transitions, and spreadsheets with charts, functions and formulas," an Apple press release stated.
Phil Schiller, Apple's senior vice president of Worldwide Product Marketing, gave a hands-on demonstration of the new iWork. He dragged and dropped slides around in the multi-touch version of Keynote, creating new presentations.
Slides can be advanced by tapping or sliding fingers. It can also create automatic animated transitions with graphics Schiller referred to as "just beautiful."
In Pages, documents were created by typing on the virtual keyboard and scrolling by dragging a finger. Tapping on text pops up a keyboard, and turning the device horizontal places a focus on typing.
"It is the most beautiful word processor you've ever used," Schiller said.
He also demonstrated the new version of Numbers, which allows one document to hold many spreadsheets. Rearranging columns is accomplished by tapping and dragging. The virtual keyboard also allows dynamic input, like a time and date keyboard, or more than 250 formulas and functions built in to the application.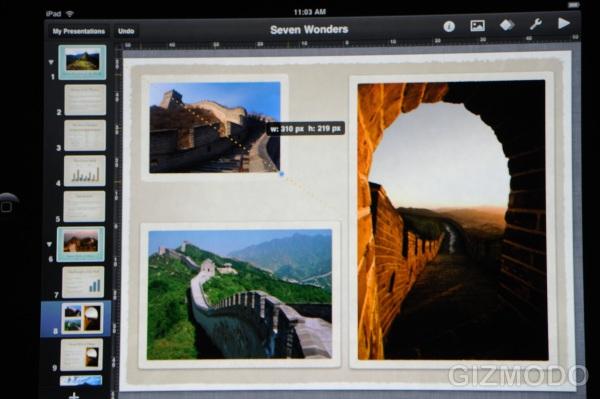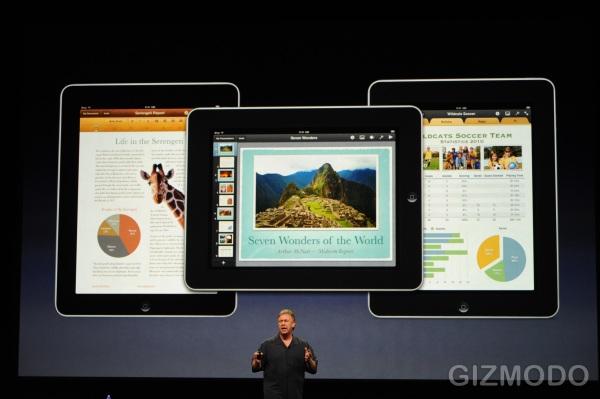 The three applications will be available for download from the iPad App Store for $9.99 each.